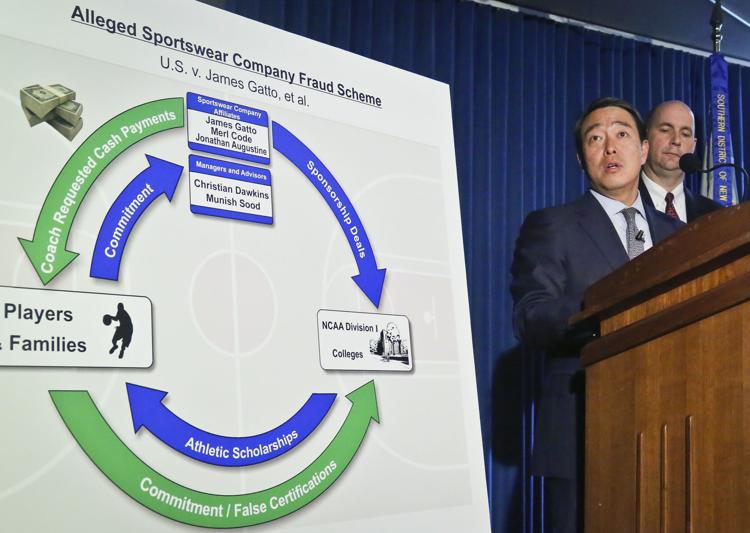 The FBI has arrested and charged UA assistant basketball coach Book Richardson with a battery of charges, including  conspiracy to commit bribery, solicitation of bribes by an agent of a federally funded organization, conspiracy to commit honest services fraud and wire fraud conspiracy.
The initial investigation revealed the related scheme involving "significant cash payments" by athletic advisors and executives of Adidas to the families of high school basketball players at the request of coaches at two of the universities, in exchange for agreements by the athletes to attend the universities and later to sign with the advisors and Adidas, the complaint says.
Three separate complaints related to the incident have been filed in court, one of which names Jim Gatto, Adidas' director of global marketing for basketball, as a defendant, according to the complaint against Richardson, filed Monday in U.S. District Court in New York.
Federal agents describe a months-long scheme in which Richardson colluded with a sports agent and financial manager to funnel Arizona Wildcats stars to them. Here's a timeline of Richardson's involvement, according to a sealed complaint filed in U.S. District Court.