Arizona Wildcats in the NBA: Rondae Hollis-Jefferson scores season-high 19 points to lift Nets over LeBron, Cavs
Justin Spears / Arizona Daily Star
The NBA season is in full swing and teams are sorting out who will be on the rosters while some will drop down to the G-League, an updated version of the D-League. 
While some are making noise in the association, others are struggling to stay on rosters. Let's check out how Arizona Wildcats are performing in the NBA with game averages and recent news:
SF Rondae Hollis-Jefferson, Brooklyn Nets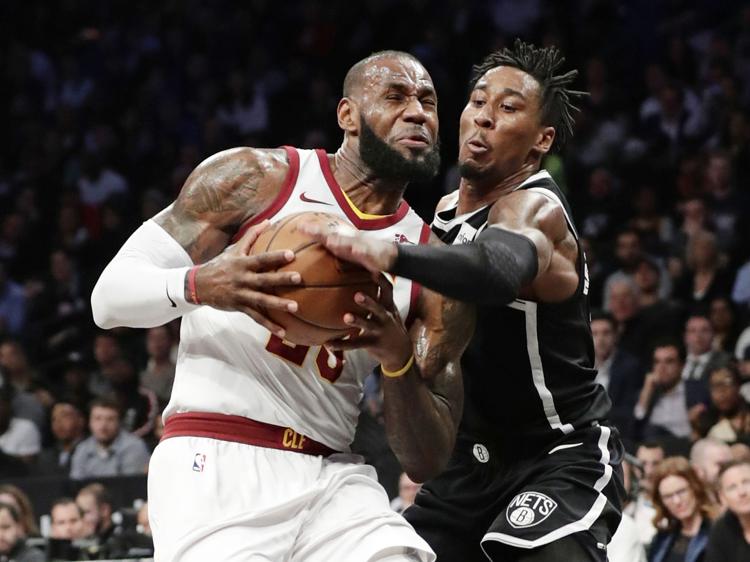 Points: 15
Assists: 1.4
Rebounds: 5.2
Blocks: 1.4
Steals: 1.4
Field goal: 52.3 percent
3-point: 66.7 percent
Minutes: 26.2 
Comment: The "Shim Reaper" or the the artist formerly known as Rondae Hollis-Jefferson is proving to be a key piece for the surging Nets. In the 112-107 win over the Cavaliers, Hollis-Jefferson had 19 points, six rebounds and three blocks. One of those blocks was on LeBron James. 
Rondae Hollis-Jefferson with the block on LeBron! 👀✋🏽pic.twitter.com/tGxtrjViVM

— Leading NBA (@LeadingNBA) October 26, 2017
Up next: at New York (Friday, 4:30 p.m.)
SG Kadeem Allen, Boston Celtics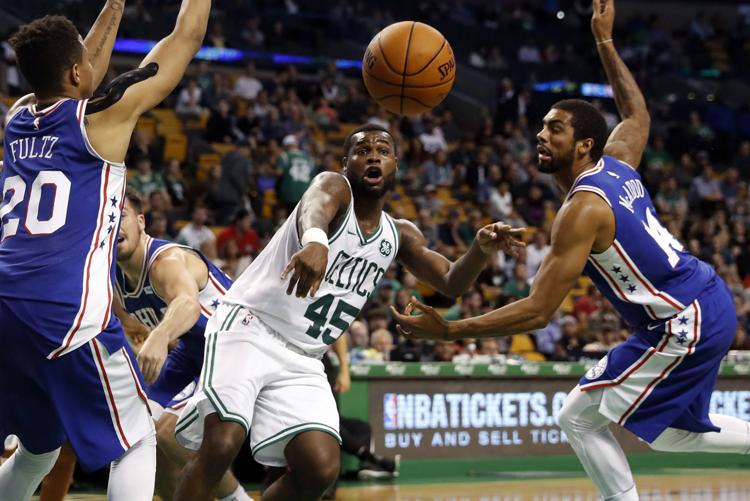 Comment: Allen hasn't played a minute for the Celtics all season, but still remains on their active roster after signing a two-way contract. Chances of Allen playing for Boston this season is slim, so maybe in the near future, he could play for the Maine Red Claws, the G-League affiliate to the Celtics, and start in the backcourt along with Jabari Bird who's also on a two-way contract.
PG Jerryd Bayless, Philadelphia 76ers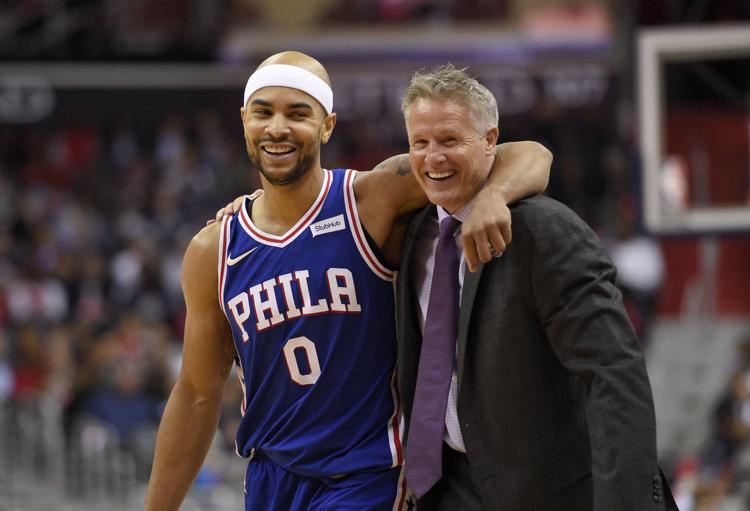 Points: 12.4 
Assists: 1.6
Rebounds: 2.4
Field goal: 46.8 percent
3-point: 50 percent
Minutes: 29.4 
Comment: The Sixers' No. 1 overall pick Markelle Fultz is out with a shoulder injury, which means more minutes for Bayless to start the season. On Wednesday, Bayless scored nine points in 31 minutes in the 104-105 loss to the Houston Rockets. 
Up next: at Charlotte Hornets (Friday, 4 p.m.)
C/PF Channing Frye, Cleveland Cavaliers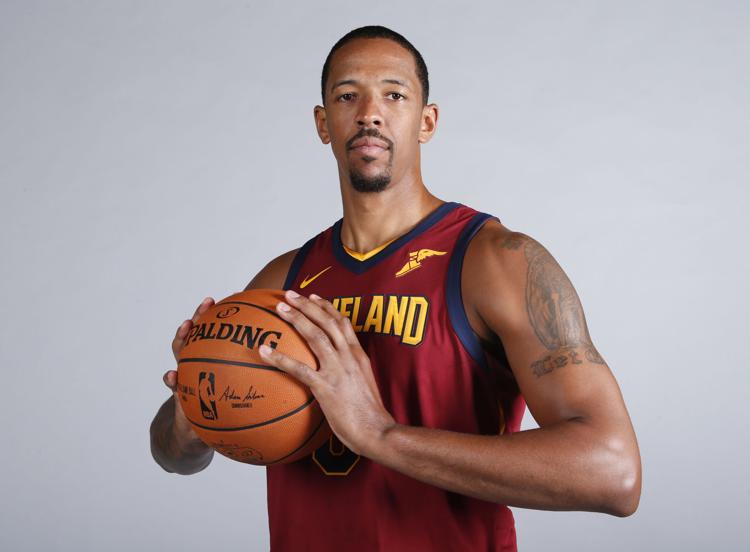 Points: 4.5
Assists: 0.5
Rebounds: 0.8
Field goal: 77.8 percent
3-point: 75 percent
Minutes: 5
Comment: The initial plan for Frye on the Cavs was taking him out of the rotation and either trading or keeping him on the back burner just in case the frontcourt becomes depleted. He's back to his same role as the stretch center who comes off the bench as a scoring spark from deep.  
Up next: at Pelicans (Saturday, 4 p.m.)
SF Aaron Gordon, Orlando Magic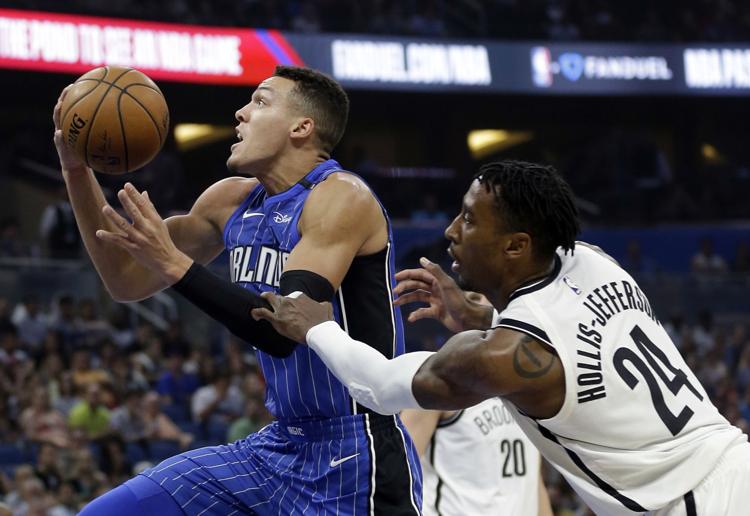 Points: 27.5 
Assists: 2.5
Rebounds: 11.5
Field goal: 58.1 percent
3-point: 85.7 percent
Minutes: 35.5 
Comment: If you haven't hopped on the "Air Gordon" bandwagon yet, you should. Gordon is already shaping up to have an all-star caliber season and all of the weaknesses he had coming out college, are strengths. His three-point and free throw shooting are night-and-day from his Arizona days. Gordon posted a career-high 41 points on 5-of-5 shooting from three-point range. 
Aaron Gordon puts up a career-high 41p along with 12r to lead the @OrlandoMagic at home! #PureMagic pic.twitter.com/wFVfs3C3W3

— NBA (@NBA) October 25, 2017
Up next: vs. Spurs (Friday, 4 p.m.)
SF Solomon Hill, New Orleans Pelicans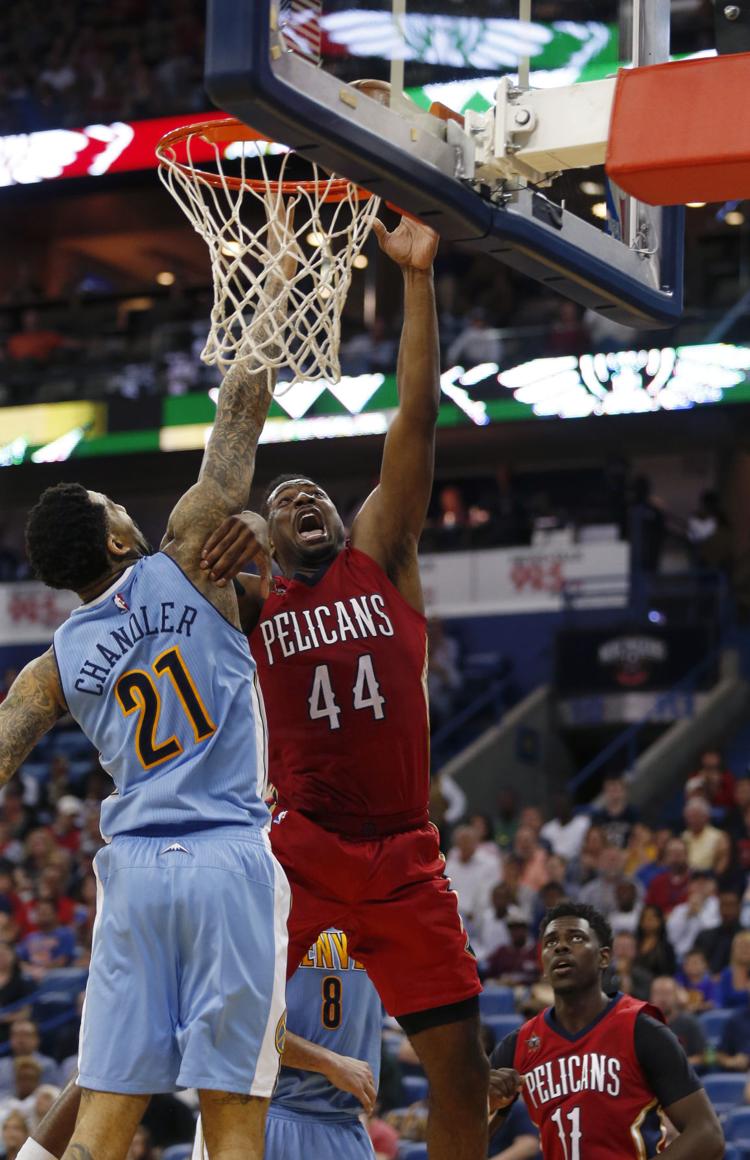 Comment: Hill still remains out 6-8 months with a left hamstring tear and will be out until just before playoffs start. 
SF Andre Iguodala, Golden State Warriors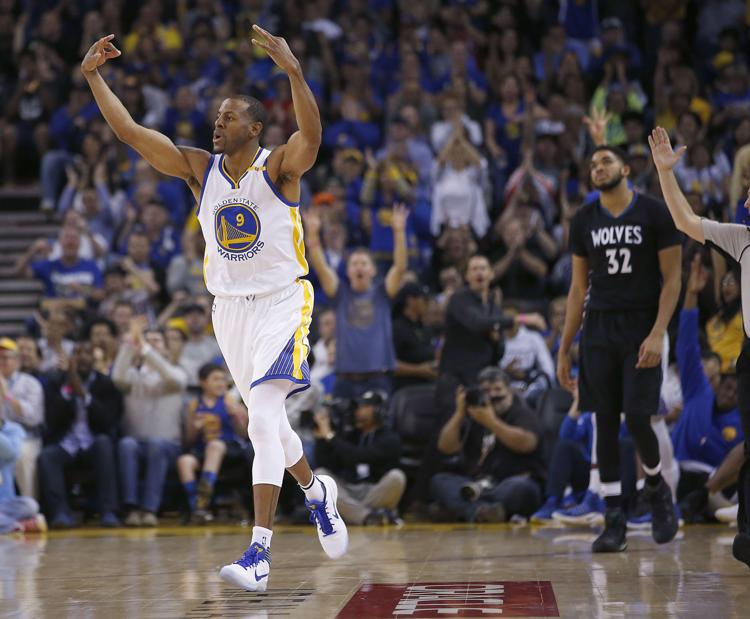 Points: 4
Assists: 3.3
Rebounds: 4
Field goal: 38.9 percent
3-point: 12.5 percent
Minutes: 26.8 
Comment: Another season, another mission to win a NBA Championship for Iguodala. The Warriors are relying on their core four with Stephen Curry, Kevin Durant, Klay Thompson and Draymond Green, but younger talent and acquisitions have cut Iguodala's minutes. He's still considered as the veteran that will be reliable for playoffs, but don't expect him to have an eyebrow-raising type of season. 
Up next: vs. Wizards (Friday, 7:30 p.m.) 
SF Richard Jefferson, Denver Nuggets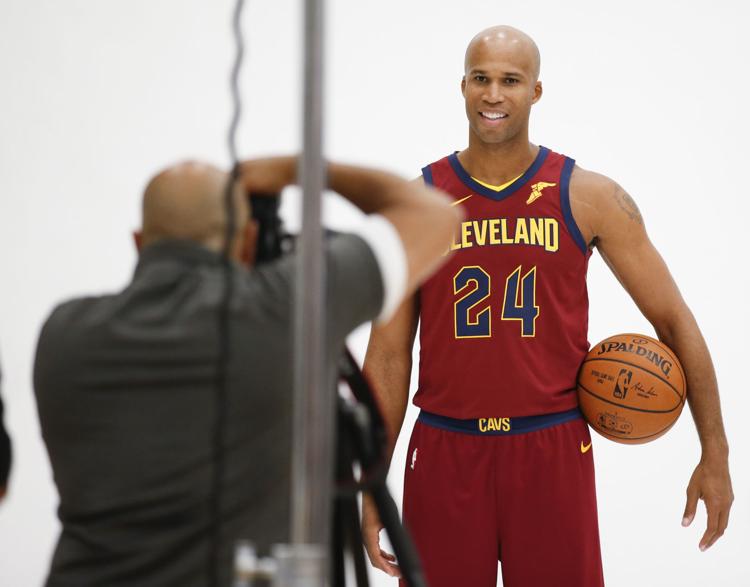 Comment: Jefferson played a vital role with the Cavaliers' three consecutive trips to the NBA Finals and the more he became older, the more his game aged like fine wine. The bad part for Jefferson, is that Cleveland added new faces after trading Kyrie Irving to the Celtics so the Cavs dealt Jefferson to Atlanta, before getting waived. The Nuggets then picked up Jefferson in one-year, $2.3 million deal and still haven't used him so far this season. 
SF Stanley Johnson, Detroit Pistons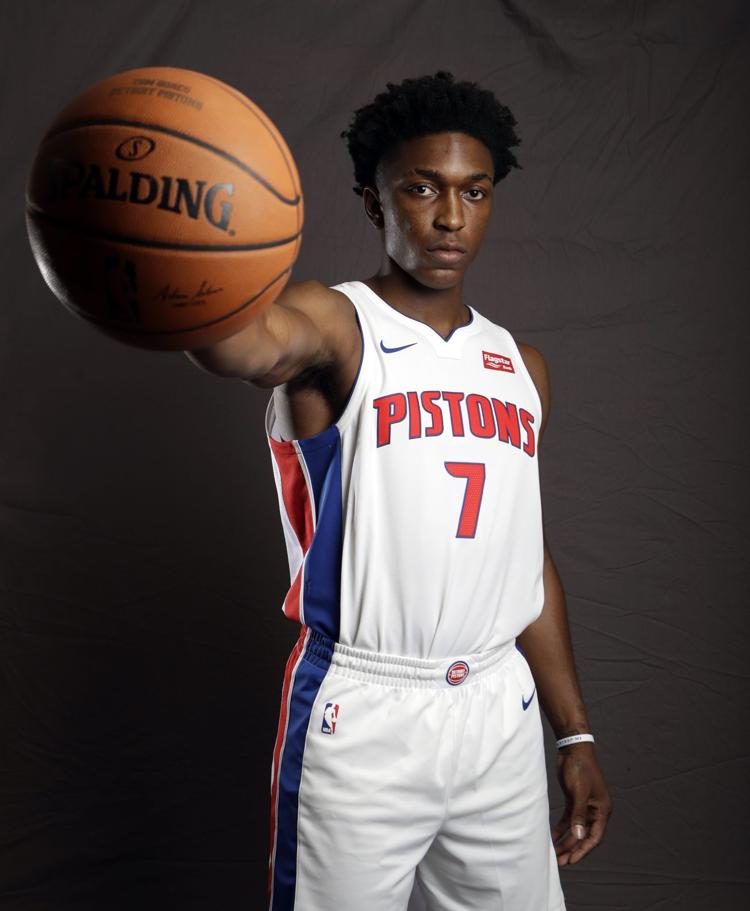 Points: 7.2
Assists: 1.6
Rebounds: 3.6
Field goal: 33.3 percent
3-point: 16.7 percent
Minutes: 29.2
Comment: Over the summer, many thought this would be the year that Johnson was officially established as one of the most promising young talents on the come-up. Johnson dropped 86 points in rapper Drake's summer basketball tournament, OVO Bounce, which gave off the impression that he was primed for a big year. There's still plenty of games left, but Johnson is still in the similar he's always been in, the youthful wing defender that can score on occasion. Injuries happen and players get traded, so maybe there's a chance Johnson can squeeze into the starting lineup and have the season most expected him to have. 
Up next: at Clippers (Saturday, 7:30 p.m.)
PF Lauri Markkanen, Chicago Bulls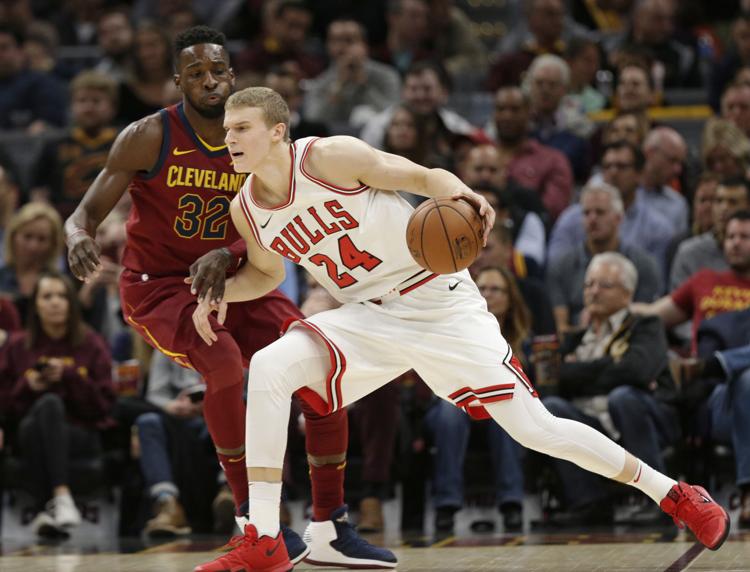 Points: 16.3 
Assists: 0
Rebounds: 9.3
Field goal: 58.3 percent
3-point: 62.5 percent
Minutes: 34 
Comment: Markkanen has only played three games and he's already making a case for Rookie of the Year. He's 10-of-22 from three-point range, an NBA record for a rookie in the first three games. The Finnish power forward even got a shout out from LeBron James. 
.@KingJames appreciate you staying up late to watch @APlayersProgram 🙌Motivates me to stay up even later workin on my game! #SwooshLife https://t.co/2qwKFeFGbc

— Lauri Markkanen (@MarkkanenLauri) October 25, 2017
Up next: vs. Hawks (Thursday, 5 p.m.)
PG T.J. McConnell, Philadelphia 76ers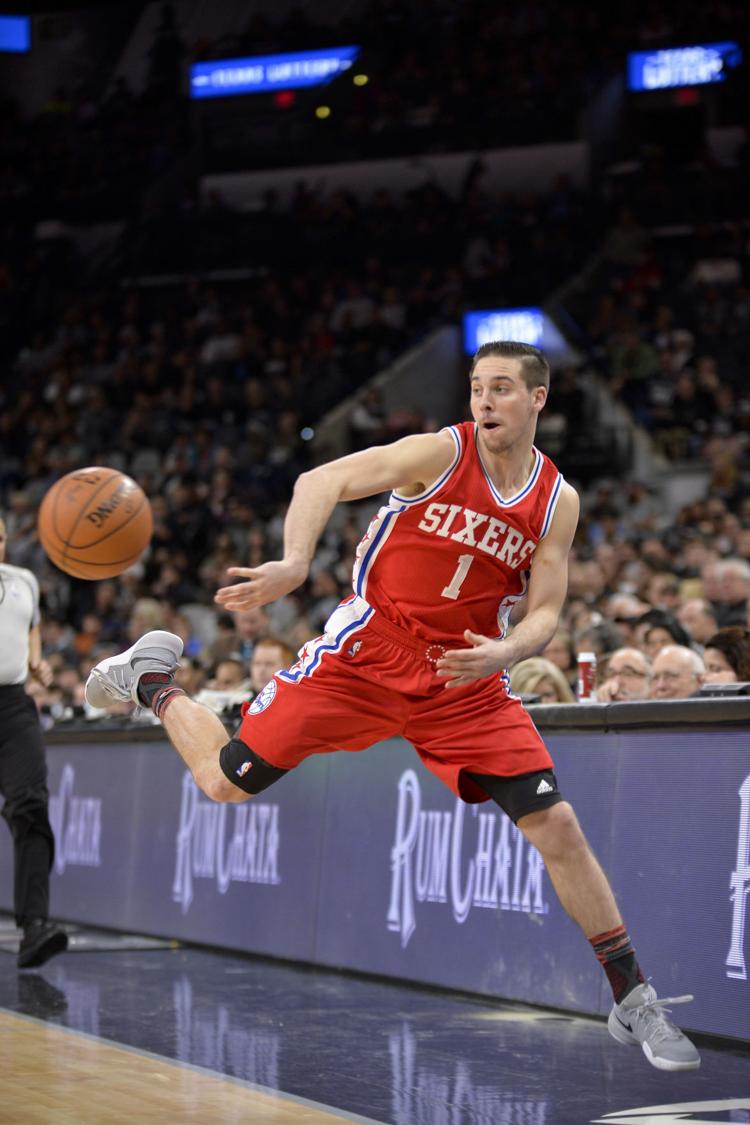 Points: 3.8
Assists: 4
Rebounds: 2
Field goal: 38.1 percent
3-point: 25 percent
Minutes: 17.8 
Comment: The Sean Miller prodigy is entering his third season in the NBA and with the Sixers. He hasn't hit any buzzer-beating shots over Carmelo Anthony like he did last season, but this is an important season for McConnell if he wants to prove to the organization that he's a key piece to the process. Against Houston Wednesday, McConnell off the bench had six points, five rebounds and nine assists. 
Up next: at Dallas (Saturday, 5:30 p.m.)
PG Kobi Simmons, Memphis Grizzlies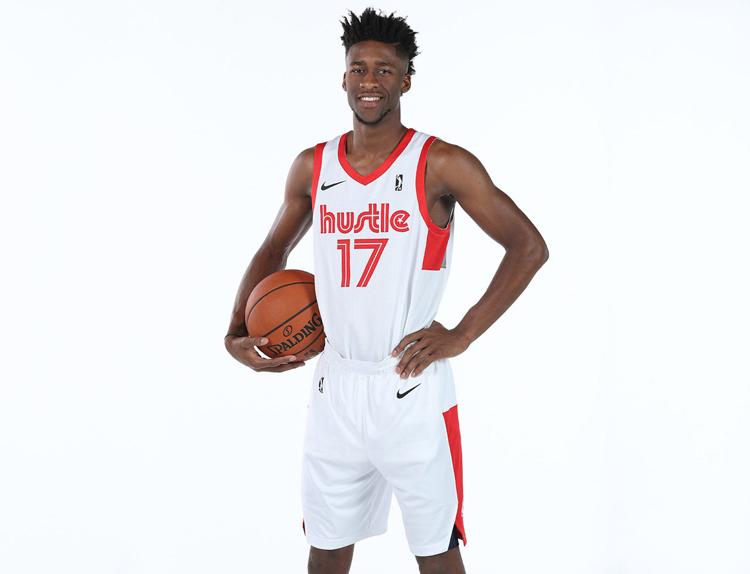 Comment: Simmons played in preseason, but most likely won't see time with the Grizzlies but he will have have a major role with the Memphis Hustle, the G-League affiliate. The Hustle begin their season against the Sioux Falls Skyforce on Nov. 4.  
SG Jason Terry, Milwaukee Bucks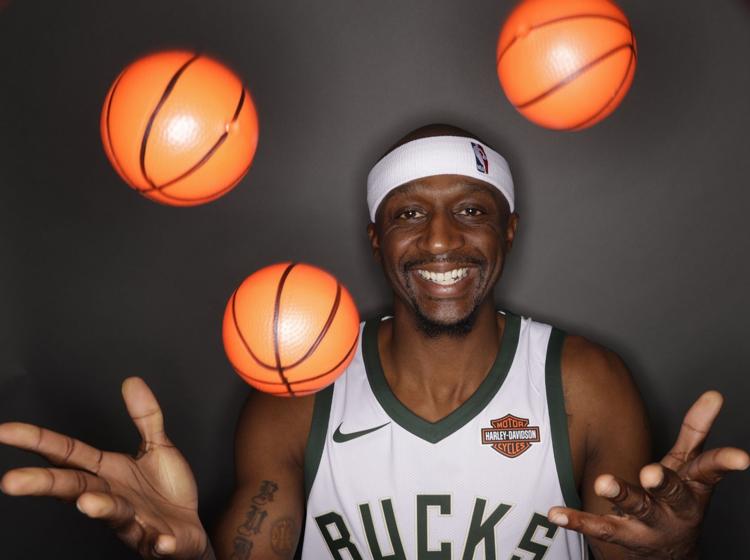 Points: 1
Assists: 1.5
Rebounds: 1
Field goal: 0 percent
3-point: 0 percent
Minutes: 10.5 
Comment: There are only four players in the NBA that were drafted in the 1990s. Terry is one of them. He won't be relied on late in games, but he could be the extension of head coach Jason Kidd in the locker room, which is crucial especially for players like Giannis Antetokounmpo who is just getting his feet wet as an all-NBA player.
Up next: vs. Celtics (Thursday, 5 p.m.)