Art auction to benefit EMERGE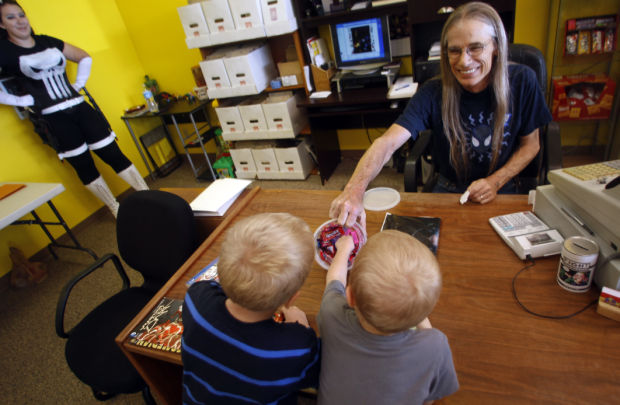 Charlie's Comic Book is holding a silent auction of original art and raffle of action figures and graphic novels, with all proceeds benefiting the nonprofit Emerge, will be held Saturday. Charlie Harris — comic book store owner — invited some of the most well respect cartoonists in southern Arizona and comic book industry:
Ashler
John Chihak
Dan Christensen
Gene Hall
Michael G. Macropoulos
Beatriz and Ernest Romero
Kyle Stephens
Mariah Wall
Christensen lives in France, but he's in town to visit his family and friends in addition to helping raise money for the charity. Award-wining artist Michael G. Macropoulos is another Tucson native but now resides in Phoenix. Artists will provide free sketches, and there will be a coloring contest for kids. Costumed characters are welcomed! The event will run from 10 a.m. to 5 p.m.
Call 320-0279 or visit Charlie's Facebook page for more information.
Related Stories