Beach in Costa Rica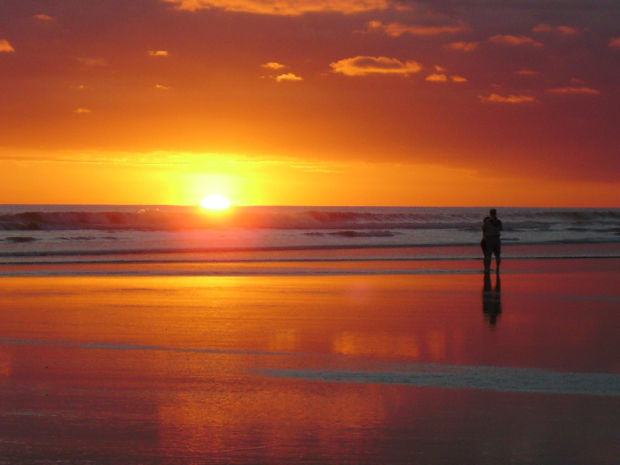 Who: Dan Beamer, 67, retired.
Where: Beach resort in Costa Rica.
When: January 2009.
What: Beamer and his wife, Barbara, spent a week getting VIP treatment at a resort in Costa Rica. Coming off of a previous week of vacationing with his two sisters and their husbands in the country's mountains, Beamer and his wife decided to tack on a beach getaway for two. The only ones on the property, they got five-star attention for days. During breakfast and dinner, the waiters gave them undivided attention. Literally. By the time the weekend rolled around, two other couples with children checked in. It wasn't enough to upset the tranquillity of the trip. "There was nobody on the beach," Beamer said. "In the morning, we'd get up and walk for an hour on the beach. We might see three other people." With beach houses and other properties nearby, other stragglers wandered into the surf. The occasional horse and rider might trot down the shore. Beamer did not know the couple he photographed basking in the romance of an empty beach and setting sun. "I like that it seemed like there was intimacy there just with the couple," Beamer said. "The light was dramatic."
How: Beamer has taken several photography classes, and he wants to take more — especially on Photoshop. He took about 300 to 400 photographs on his Costa Rica vacation. When he photographed the couple in Costa Rica, he used an Olympus point-and-shoot digital camera. He took several shots of the couple but found the perfect moment when the sun appeared from behind the clouds.