Benefit concert for fallen firefighter families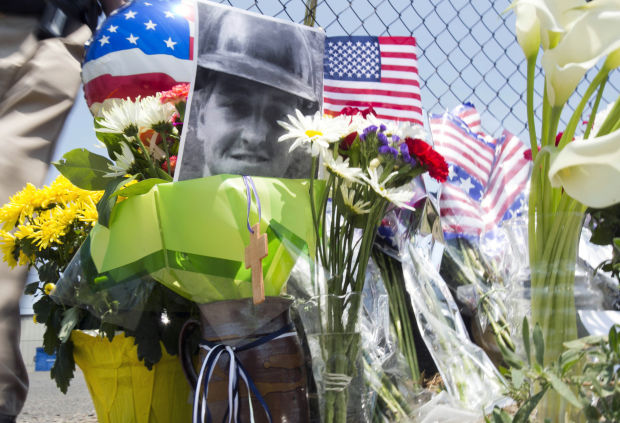 A benefit concert for the families of the 19 firefighters killed battling the Yarnell Hill Fire in central Arizona will take place at the Fox Tucson Theatre Sunday evening.
Five Way Street, The Presidio Boys, Crystal Stark and Robert Shaw and The Lonely Street Band will perform sets in a program arranged by Shaw's Lonely Street Productions.
Proceeds from the event will go to a memorial fund set up by the 100 Club of Arizona, an organization that provides financial support to families of public safety officers and firefighters who are injured or killed in the line of duty.
The 19 firefighters - members of the Prescott Fire Department's Granite Mountain Hotshots - were killed Sunday in the deadliest wildfire incident in at least three decades.
Shaw said Lonely Street has made regular visits to Prescott for performances in recent years and the community has always welcomed them with open arms.
"They've sort of adopted us," he said. "And we've really gotten to know them. When we heard about this tragedy, we felt we had to do something."
In addition to the music, coordinators will also raffle off gift baskets during the show.
A suggested donation of $20 at the door has been set. The evening begins at 7 p.m. Sunday at the theatre, 17 W. Congress St.
Businesses interested in donating to the raffle baskets can email tthayer@lonelystreet.com or call 990-8134.
Contact reporter Gerald M. Gay at ggay@azstarnet.com or 807-8430.
Related Stories