Border busts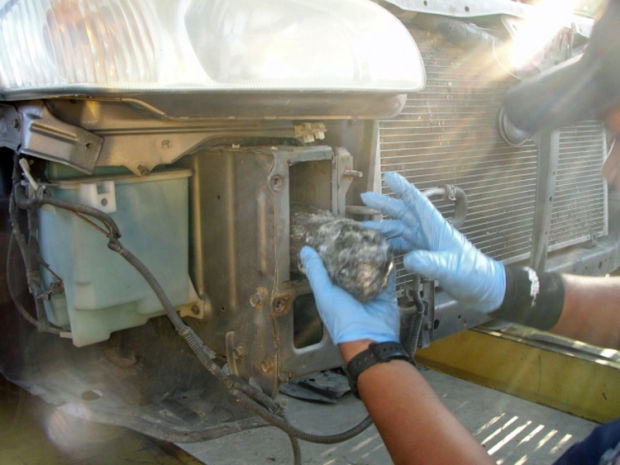 A Mexican man was arrested July 15 after border officers at the San Luis crossing said he tried to smuggle more than 12 pounds of methamphetamine into Arizona.
U.S. Customs and Border Protection officers referred Victor Alfonso Payan-Beltran, 29, of San Luis, Rio Colorado, Sonora, Mexico, for inspection of his Nissan sedan. A drug dog alerted to the vehicle and officers found 12 packages of meth valued at more than $192,000 hidden in the bumper area of the car, according to a news release from the agency.
The drugs and vehicle were seized. Payan was turned over to U.S. Immigration and Customs Enforcement's Homeland Security Investigations.
Related Stories