Border busts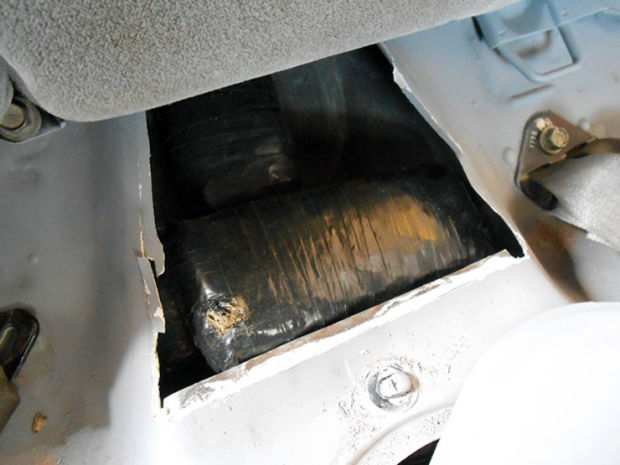 An Arizona man man and a Mexican woman were arrested at the Port of Nogales July 4, after border officers say they tried to smuggle cocaine and heroin in two separate incidents.
In the first incident, a 23-year-old, Nogales, Ariz. man was pulled aside at the Dennis DeConcini port of entry. Officers found about 10 packages of cocaine weighing a total of about 26 pounds, according to a news release from U.S. Customs and Border Protection. The cocaine was valued at at $233,000.
A couple of hours later, a 22-year-old woman from Sonora, was referred for further inspection at the same port. Officers with the assistance of a narcotic detection dog found nearly 13 pounds of heroin concealed under the backseat of her Nissan sedan she was driving, The heroin was valued at about $198,000.
In both cases, the drugs and vehicles were processed for seizure and both people were turned over to U.S. Immigration and Customs Enforcement's Homeland Security Investigations.
Related Stories