Border busts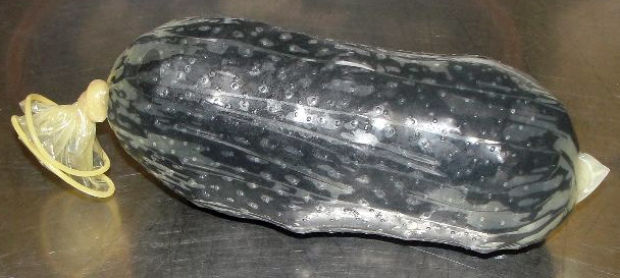 A doctor surgically removed a 1-pound package of methamphetamine from a Yuma woman's pelvic area after border officials she tried to smuggle the drugs into Arizona from Mexico.
Claudia Ibarra, 31, was taken into custody June 25, after she was pulled aside for questioning at the San Luis port of entry as she tried to walk into Arizona.
Ibarra, a U.S. citizen, was searched and then taken to a nearby medical facility, where the doctor found and removed the drug package.
The methamphetamine had been wrapped in black tape and a condom and inserted into Ibarra's body.
Ibarra was turned over to U.S. Immigration and Customs Enforcement's Homeland Security Investigations.
Related Stories