Border busts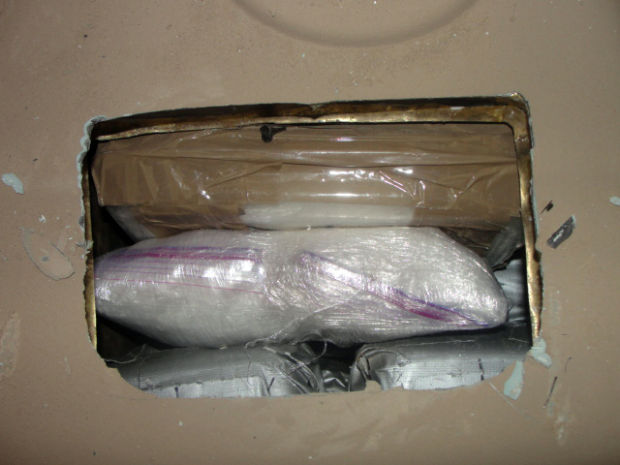 Victor Manuel Navarro, of Somerton, was arrested July 10 for allegedly trying to smuggle more than 38 pounds of methamphetamine into southern Arizona.
U.S. Customs and Border Protection officers at the Port of San Luis say Navarro, 37, was referred for an inspection of his pickup truck.
A narcotics detection dog assisted the officers in locating a non-factory compartment inside the fuel tank, containing 30 packages of methamphetamine.
Authorities say the meth was valued at more than $595,000.
The vehicle was seized and Navarro was turned over to U.S. Immigration and Customs Enforcement's Homeland Security Investigations.
Authorities didn't immediately know Thursday if Navarro had an attorney yet for his case.
Related Stories