Border busts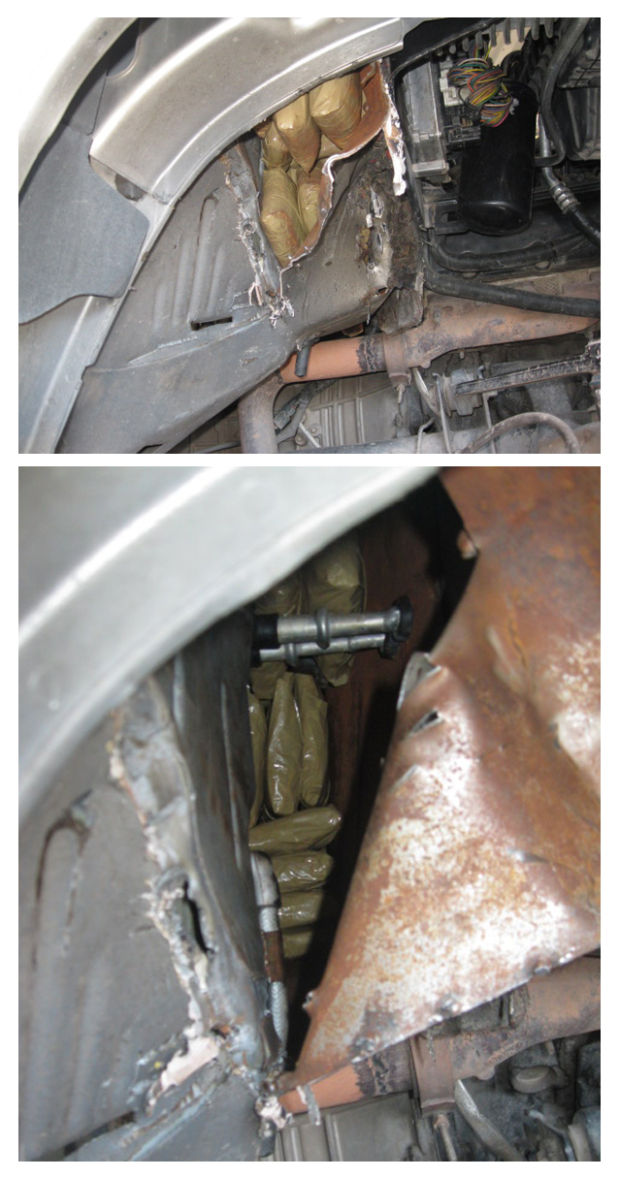 Librado Delgado Garcia, 62, a Mexican national, was arrested July 27, after border officers say he tried to smuggle meth and heroin through the  Mariposa Port of Entry in Nogales.
The 2002 Dodge pickup truck Garcia was driving was selected for additional inspection and a drug dog alerted to the presence of drugs, a U.S. Customs and Border Protection news release says.
Officers say they found nearly 34 pounds of heroin and 29 pounds of methamphetamine. The drugs had a combined value of more than $880,000.
All drugs and the vehicle were seized. He was referred to U.S. Immigration and Customs Enforcement's Homeland Security Investigations
Related Stories