Border busts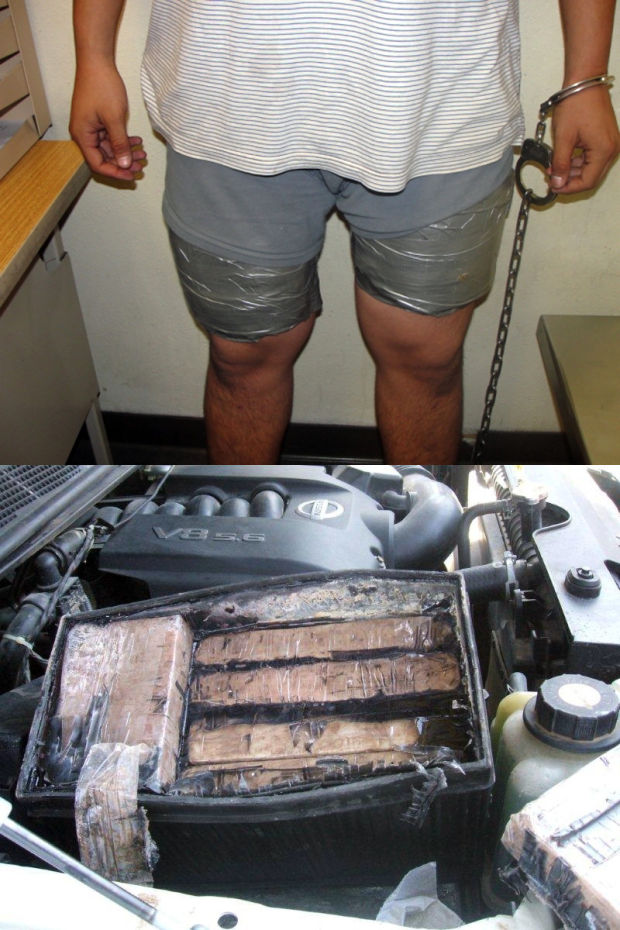 Three people were arrested at the San Luis post of entry over the last weekend in June in separate drug-smuggling cases, officials say,
In the first case, a 22-year-old Wellton, Ariz., woman crossing into Arizona June 28 in a Nissan pickup truck was searched after a drug dog alerted to her vehicle. Border officers found about 14 pounds of heroin hidden in the vehicle, according to a news release from U.S. Customs and Border Protection.
The drugs were valued at $184,000.
A short time earlier on Friday, officers referred a 17-year-old boy  from San Luis, Ariz., was searched as he tried to walk into Arizona. Border officers say the teen had about three pounds of heroin taped to his thighs. The heroin was valued at about $36,000.
In the third incident June 29,  a Mexican woman living in Winterhaven, Calif., was driving an Oldsmobile sedan into Arizona when drugs dogs alerted on the car's back seats. Officers say they found about 27 pounds of methamphetamine in the seats. The meth was valued at about $421,000.
In all three cases the drugs and vehicles were seized.
The three people were turned over to U.S. Immigration and Customs Enforcement's Homeland Security Investigations. 
Related Stories