Border busts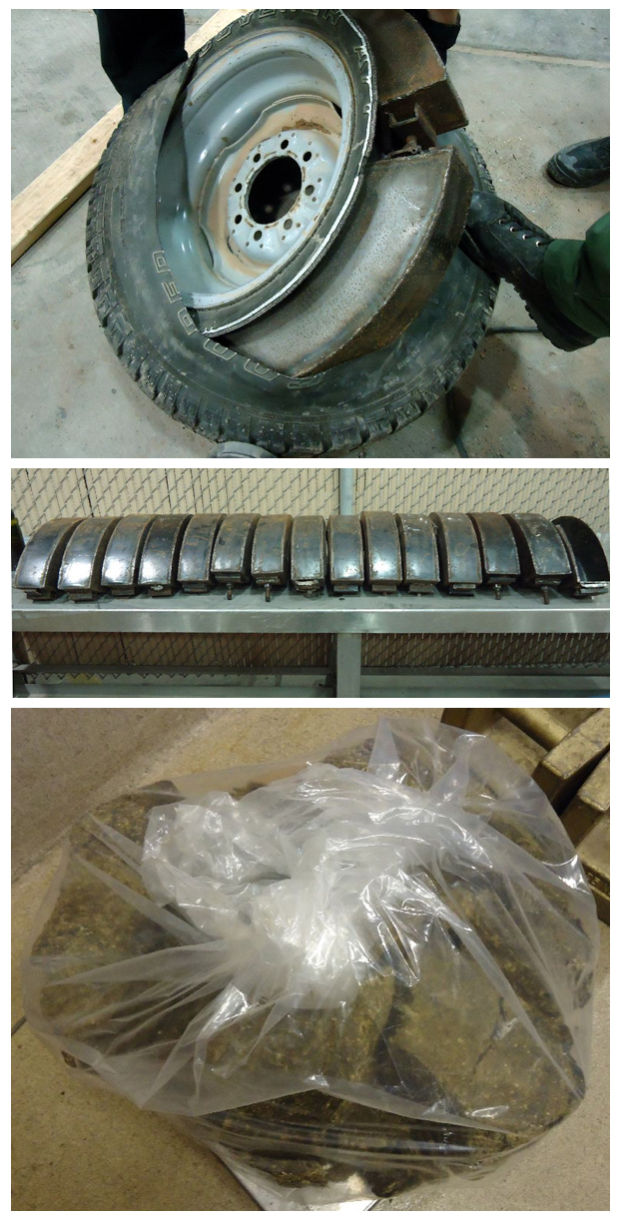 A 57-year-old Douglas man was arrested July 14, after border officers say he tried to smuggle $95,000 in marijuana into Arizona.
U.S. Customs and Border Protection officers arrested the man after a drug dog alerted officers to 37 packages of marijuana within four tires and a spare of his Ford truck, according to an agency news release.
The nearly 190 pounds of drugs and vehicle were processed for seizure. The man was turned over to U.S. Immigration and Customs Enforcement's Homeland Security Investigations.
Related Stories