Border busts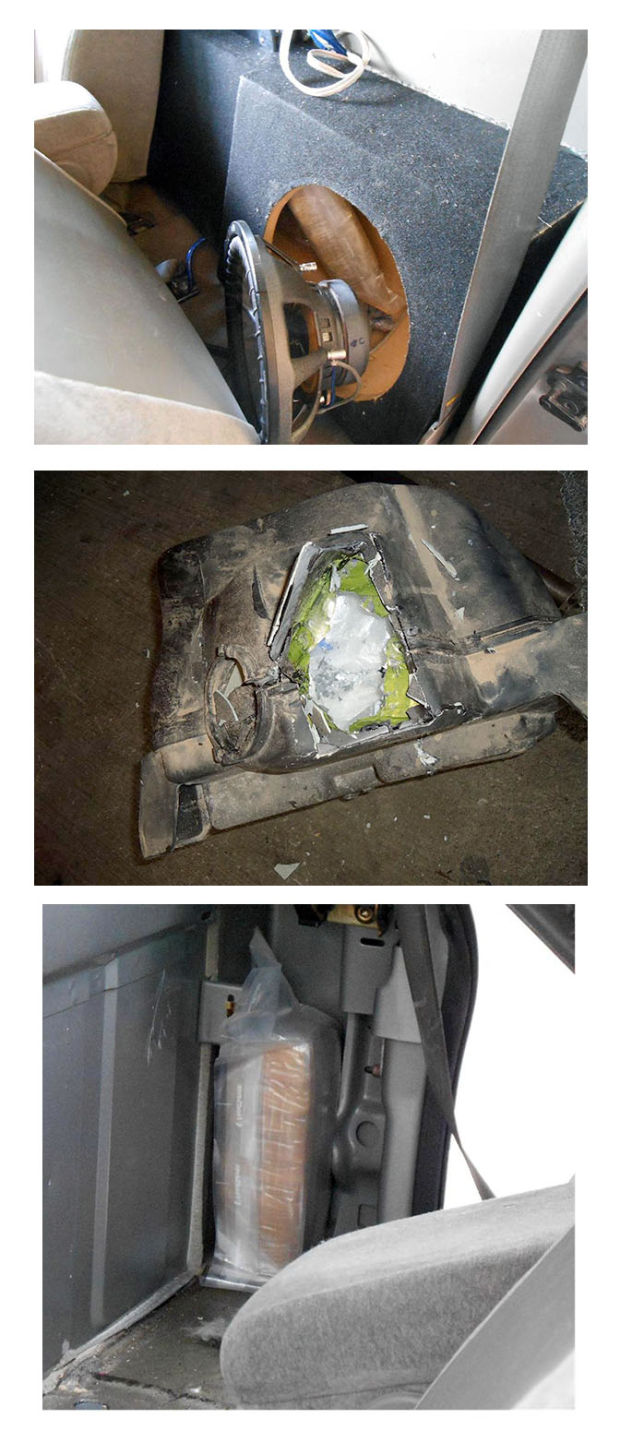 A Tucson woman was arrested Aug. 21 at the Nogales border crossing after officers say they found cocaine and methamphetamine in the car she was driving.
Elizabeth Borquez, 32, was picked for additional inspection at the border crossing and a drug dog alerted to her Honda sedan, a news release from U.S. Customs and Border Protection said.
Officers found about 15 pounds of cocaine and more than 4 pounds of methamphetamine hidden under the front left fender. The drugs had a combined value of about $202,000.
In an unrelated bust earlier the same day, a 40-year-old Mexican woman was apprehended at the border
after officers found 36 packages of marijuana — about 72 pounds — hidden in the gas tank of the Chevy pickup truck she was driving. The pot had an estimated street value of $32,600, according to the news release.
The women were referred to U.S. Immigration and Customs Enforcement's Homeland Security Investigations. The drugs and vehicles were seized.
Related Stories