Border busts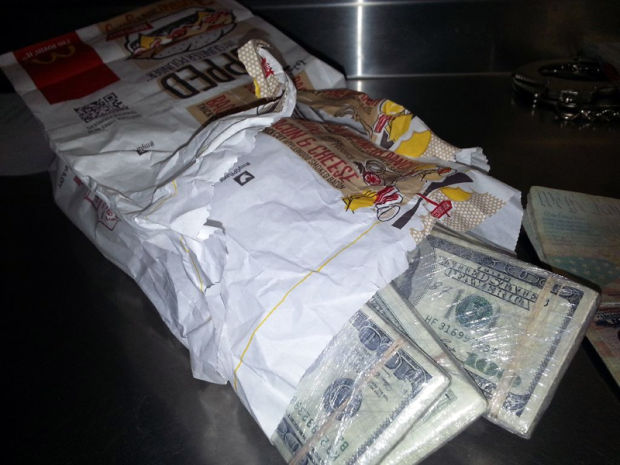 A Rio Rico man was arrested June 26 on suspicion of trying to smuggle $50,000 into Mexico through the Nogales port hidden inside a McDonald's take-out bag.
Rene Becerra-Portillo Jr., 22, was stopped for further questioning, and federal agents found the unreported currency in a bag he was carrying, according to a U.S. Customs and Border Protection news release. Becerra-Portillo was dressed in a fast-food restaurant uniform.
The cash was seized, and Becerra-Portilo was turned over to federal authorities.
Tags
Related Stories