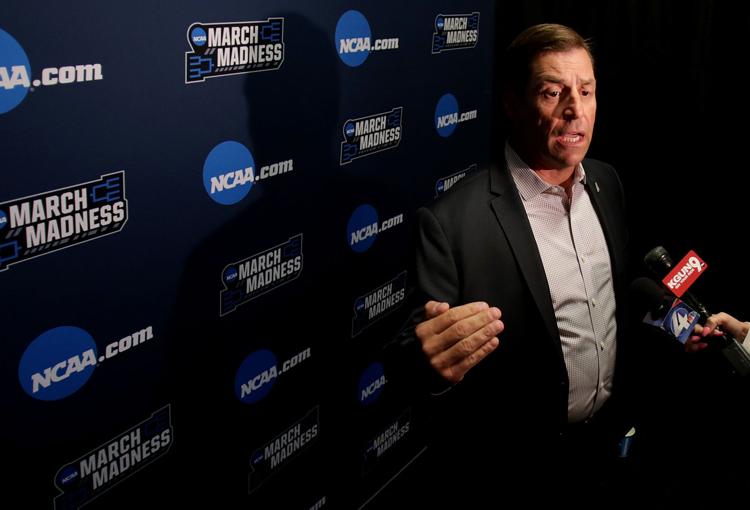 UA athletic director Dave Heeke used a strange platform last week to announce that the school hopes to sell beer and wine at McKale Center. He told an obscure Phoenix AM radio station about the potential for alcohol sales rather than first addressing a Tucson audience or the donors who pay heavy seat-licensing costs at McKale.
The availability of liquor at McKale Center isn't likely to sell another ticket. But it would probably add several thousand to football games at Arizona Stadium. When the Arizona Bowl gained a liquor license to sell beer for last year's Air Force-South Alabama game, attendance was almost 34,000, an increase of almost 14,000 in one year.
The Arizona Wildcats want to sell beer and wine at McKale Center. What do you think, UA fans?

— The Wildcaster (@TheWildcaster) October 19, 2017
I sat in the north end zone for much of that game, near the beer tents, and the lines were steady until sales were cut off at the end of the third quarter. All seemed to be orderly.
There will surely be resistance to beer sales. One prominent Tucson businessman last week told me he did not renew his 18 football season tickets — for family and friends — in part because consumption of alcohol at tailgate functions "frequently got out of hand."
"I still have six seats for basketball — I have four young kids," he said, "but I would have to seriously reconsider if the consumption of alcohol was able to flow over into the arena."
None of this push toward beer sales should come as a surprise. For years, some of boldest advertising signage at McKale Center is from Casino del Sol, an industry that makes its money on betting and booze.