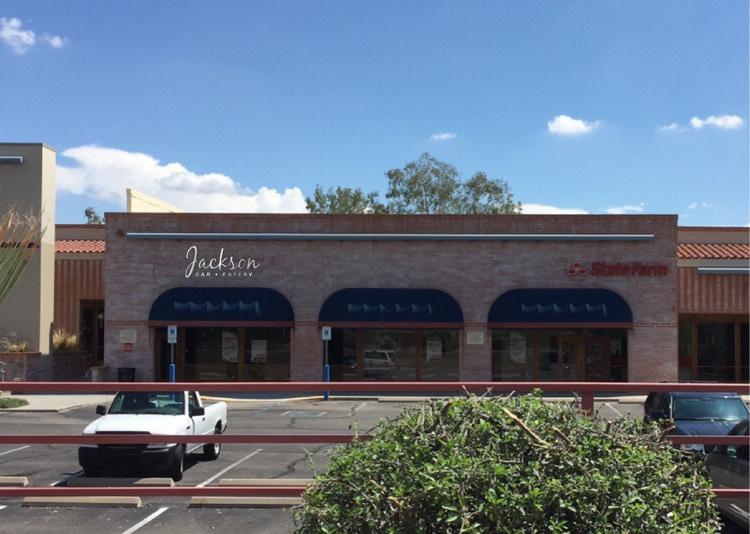 In an age when new restaurants lean more toward burgers than beef bourguignon, a new restaurant coming to the far east side hopes to find a middle ground.
Jackson Bar + Eatery, expected to open in mid-March, bills itself as upscale with a casual twist. You can wear a tie and coat and sip on one of 18 wines by the bottle or 10 by the glass while nibbling on a filet and fritte with béarnaise, or come in your jeans and polo and pair one of 20 beers on tap — including Arizona and Tucson craft brews — with a ground ribeye or brisket blend burger. 
"I think Tucson is really screaming for slightly higher," said Jackson owner Peter Oser. "You can come to our restaurant and spend $60 a person or $20."
Oser anticipates Jackson, which is taking over two spaces at 8864 E. Tanque Verde Road that had been home most recently to dance and martial arts studios, will open March 16 — on the eve of the 2017 March Madness NCAA basketball tournaments.
"If you're going to get in the water you might as well get wet," said Oser, a New York native who has lived in Tucson since 1995.
Jackson's dining room will seat 104 and its bar, separate from the dining room and outfitted with seven TV screens, can accommodate 60.
The menu will include several pasta dishes, seafood and chops, as well as small plates, entree salads and a half-dozen sandwiches. Brunch will be served Saturdays and Sundays. 
Jackson Bar + Eatery has been a work in progress since 2012, when Oser, who has a business background that includes work in the restaurant industry, first starting scouting out Tucson locations.