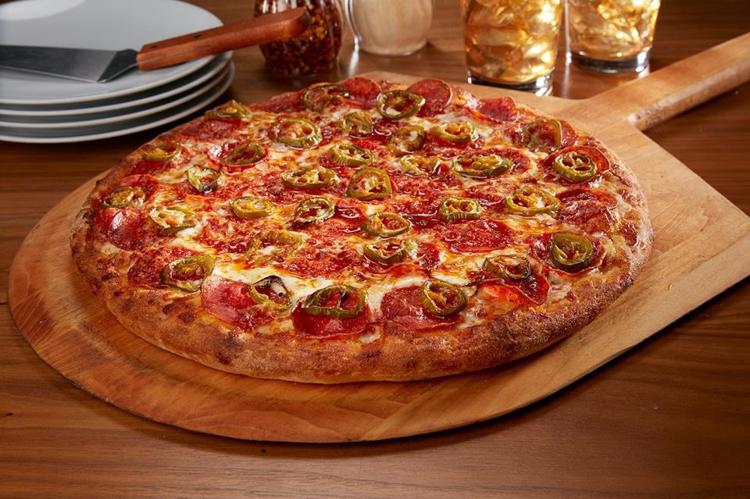 The popular Phoenix pizza chain Barro's is opening its first Pima County restaurant this summer in Marana's bustling Cortaro Road-Interstate 10 shopping and entertainment district.
The restaurant will take up the 5,000-square-foot retail space at 5884 W. Arizona Pavilions Drive , a former Sleep America store. No opening date has been announced, but a Barro's spokeswoman said they hope to finish a build-out of the space and open by late July.
This will be the 38th Barro's location since the family-owned-and-operated company opened its first in Mesa in 1980. Most of the other restaurants are in Phoenix's east valley including Queen Creek; the Barro's nearest Tucson is in Casa Grande.
Barro's operates under the classic pizzeria template with a menu of pizza, sandwiches, salads, wings and a couple signature pastas. Pizza prices top out at around $19 for an extra large while pasta dishes start at $6.49. The restaurant offers dine-in, take-out or delivery.
In 2015, the chain received Yelp's distinguished "People Love Us On Yelp" award, which recognizes companies that earn overwhelmingly favorable reviews on the crowd-sourcing site.
Fans of the pizza often point to the thick, light and flakey crust topped with family matriarch Grandma Angelina Barro's signature sweet and tangy sauce.
Barro emigrated to Chicago from Italy in the 1930s and her sons opened the family's first restaurant in the Windy City in 1961. The family moved to Arizona in 1980 and opened a restaurant in Mesa that same year.
In a written statement, Barro's owner Bruce Barro said he has wanted to expand the chain outside of Maricopa County for years and decided on Marana because it is "the fastest growing town in Southern Arizona."
Barro also hinted the Arizona Pavilions location is the first of several planned for Southern Arizona.
Barro's hours will be from 10:30 a.m. to 10 p.m. Sundays through Thursdays and until 11 p.m. Fridays and Saturdays, with weekday lunch specials running 10:30 a.m. to 3 p.m. Check out the menu at barrospizza.com