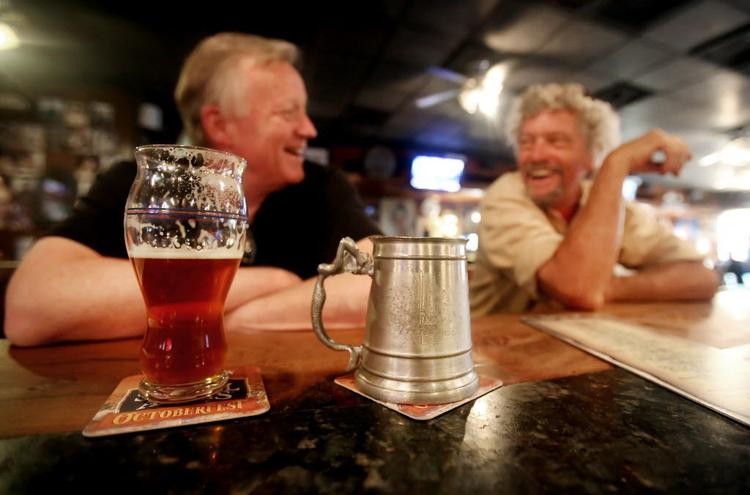 Update: Trident Grill III is now open
Trident Grill will open its third restaurant in mid-August in the former home of Tilted Kilt at 250 S. Craycroft Road.
And if an opportunity presents itself, it might even expand its reach beyond Tucson, the owner said.
"With the success of both restaurants, we continue to seek out other possible locations," co-owner Danny Gallego said in an email interview. "... In the event the right opportunity presents itself, we do plan to venture outside of Tucson."
Gallego and his partner Nelson Miller are investing $250,000-$400,000 to renovate the space on Craycroft near Broadway, where Tilted Kilt had operated about two years before closing earlier this year.
Gallego said most of the work centered on "brightening up the interior" including the addition of local art work and concrete bar tops. Plans also could include creating a private dining area for business meetings, happy hour events and larger gatherings, he added.
Trident Grill opened its first location in summer 2001 in the former Big "A" Restaurant at 2033 E. Speedway. In late 2015, it opened Trident Grill II at 2900 N. Swan Road in Plaza Palomino months after Jackson Tavern shuttered in spring 2015.
Gallego said the Craycroft Road location may not be the last for Trident, which has a loyal following for its grass-fed burgers, seafood that includes a wide array of oysters and shrimp dishes, and its wide-ranging beer menu that includes several Tucson craft brews. He said that back when Trident opened its first location in 2001, Miller was the architect around the concept and "always envisioned opening multiple locations" after waiting for "the right opportunity to arrive."
Trident III will employ between 50 and 75 workers and will be open from 11 a.m. to midnight weekdays, later on weekends. For updates on the opening date, follow Trident Grill on Facebook at facebook.com/TridentGrill.