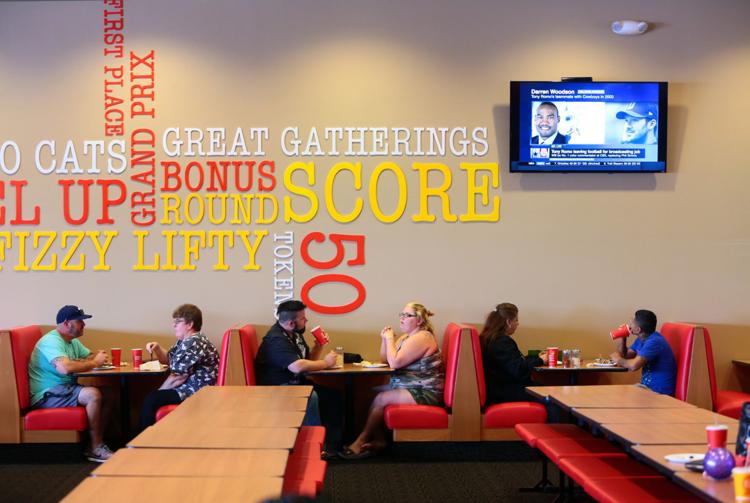 After 35 years of baking pizzas, tossing salads and hosting kids' birthday and end-of-season baseball parties, Peter Piper Pizza at 3741 W. Ina Road in Marana closed on Monday.
But the locally-owned franchise didn't stay closed for long.
On Tuesday morning, it opened for business across the street in a 14,500-square-foot space in the Michaels Plaza, 4731 W. Ina Road — more than double the size of its former Fry's Plaza location. Both are at the intersection of West Ina and North Thornydale roads.
"We just outgrew the business over there," said manager Randy Kreger.
Peter Piper spokeswoman Jennifer Krebs attributed the quick turn-around to the closing last May of the Peter Piper Pizza in Oro Valley. All of the furniture and equipment from that restaurant were brought to the new location, she said.
The restaurant and eight others in Tucson are owned by the Baxla family, which opened its first Peter Piper Pizza in Tucson in the late 1970s. In addition to its Tucson locations — including at 5925 E. Broadway, 1380 N. Silverbell Road and 3717 S. 12th Ave. — the family owns a Peter Piper restaurant in Phoenix and The Oink Cafe, which has three locations including one at 7131 E. Broadway .
The Marana Peter Piper Pizza is open from 11 a.m. to 10:30 p.m. Sundays through Thursdays and from 10:30 a.m. to 11 p.m. Fridays and Saturdays.