Details for Free Estimates* for Complete Heating and Cooling Systems ~ Residential & Commercial HVAC Contractors in Tucson!
Updated
American Conditioned Air is dedicated to providing the highest level of professional service and Quality Products to you our customer. To meet and exceed our customers every need and expectation so their experience with American Conditioned Air is a pleasant experience.
*For new or replacement complete systems.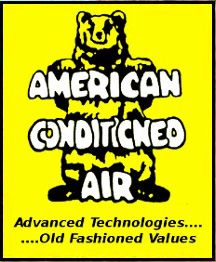 (520) 623-2430