Details for Problems with your HVAC system? Call American Conditioned Air today!
Updated
American Conditioned Air is a full service Residential and Commercial Heating and Air Conditioning company serving Tucson and Southern Arizona for over 35 years. We are dedicated to providing a comfortable and pleasant experience, just like you would expect to live in. If you are uncomfortable because of the temperature of your house or business, we would be honored if you called us for a free estimate*.
*For new or replacement complete systems.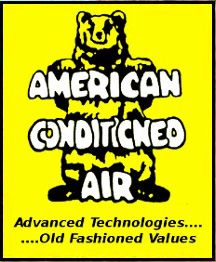 (520) 623-2430