Details for Zack N Boo's Kitchen All-Natural Gourmet Dog & Cat Treats - Your Best treat Bet for the Best Treated Pet - CLICK HERE for details.
Proudly handcrafting and offering to you: "Zacky Snacks" All-Natural Gourmet Dog Treats and "Boo's Chews" All-Natural Gourmet Cat Treats
ZACK N BOO'S KITCHEN pet treats are named in honor of my own beloved pets: my eldest dog, Zack and my late cat, Boo.
All treats created at ZACK n BOO'S KITCHEN are all-natural, healthy, good-for-'em treats....
Handcrafted in small batches right here in Tucson.
Using my own treat recipes.
And all-natural, human-grade ingredients.
No wheat, preservatives, additives, colors, dyes, fillers, by-products or other additives are ever used in the treats at ZACK n BOO'S KITCHEN.
Just good, wholesome food.
As a retired Pastry Chef, I've spent most of my adult life cooking and baking with fresh, wholesome ingredients . Nothing about that has changed.... except that now the treats are for pets, not people!!
Thank you for considering making the switch to ZACK N BOO'S KITCHEN All-Natural Gourmet Pet Treats! Go to our PRODUCTS page, try them all and let us know which treats your pets enjoy the most!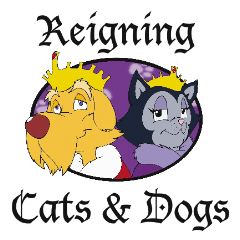 Serving the Greater Central Tucson area
520-780-7945
Visit our website