Dustin DeFord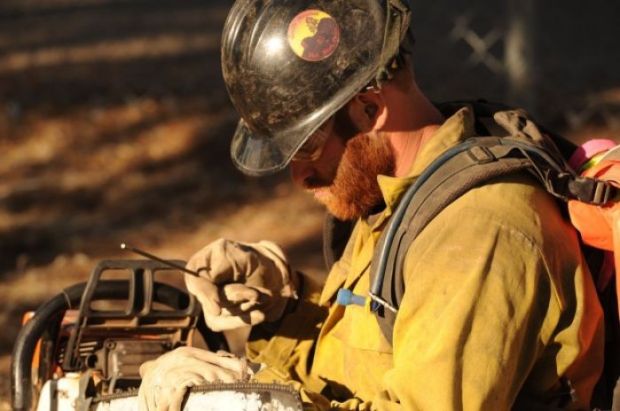 Dustin DeFord, 24, tried out for the hotshot crew in January 2012, telling friends on Twitter that he had passed the physical fitness test and asking for prayers as he moved on to the interview stage of the process.
He moved to Arizona from Montana after he was hired, and he worked to improve his skills on the climbing wall at a gym near the firehouse.
"He listened very well. He was very respectful," said Tony Burris, a trainer at Captain Crossfit. "He kind of had a dry sense of humor."
Another trainer, Janine Pereira, echoed that sentiment. "You would say something to him, and he would respond with a crack, which was funny because he was so shy," she said.
Soon after he interviewed for the hotshots, DeFord signed up for the Spartan Race, a rugged, eight-mile challenge through the mud and around various obstacles in Chandler, a suburb of Phoenix.
"I am being amazing," he wrote on Twitter, in reference to the race.
July 02, 2013 10:24 am
•
Associated Press
Related Stories