Party
Primary election unofficial results
Click on a candidate's name for background info and links to news stories; * (asterisk) denotes incumbent. The primary election is Aug. 26 and the general election is Nov. 4.
Click here
for more election stories and coverage.
Click here
to find your legislative or congressional district.
Local propositions
More
×
Election 2014: Election night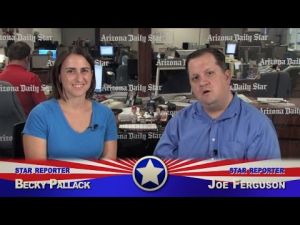 Reporters Becky Pallack and Joe Ferguson​ discuss their plans for election night next week.
Follow the Arizona Daily Star