Invariably, as the days heat up the local theater scene cools down. But ... there is still plenty to see in the Old Pueblo.
Opening
The Language Archive — See story.
Last chance
+4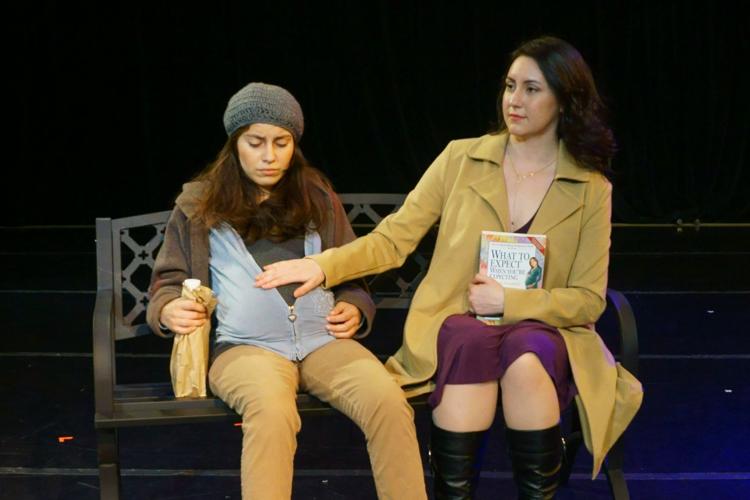 The Maternal Instinct — Zuzi, 738 N. Fifth Ave. Theater New and Now gives a strong production to this play. Playwright Monica Bauer has theater credits around the country, and she's decided to call Tucson home for now. Lucky us; this comedy-laced drama about two women who struggle with opposing views about bringing a child into their marriage is impressive both in the writing, acting and directing. It's a new company — it, and Bauer's work — deserve our support. 7:30 p.m. March 17 and 18; 2 p.m. March 19. $15. 1-203-906-4810. theaternewandnow.com.
+4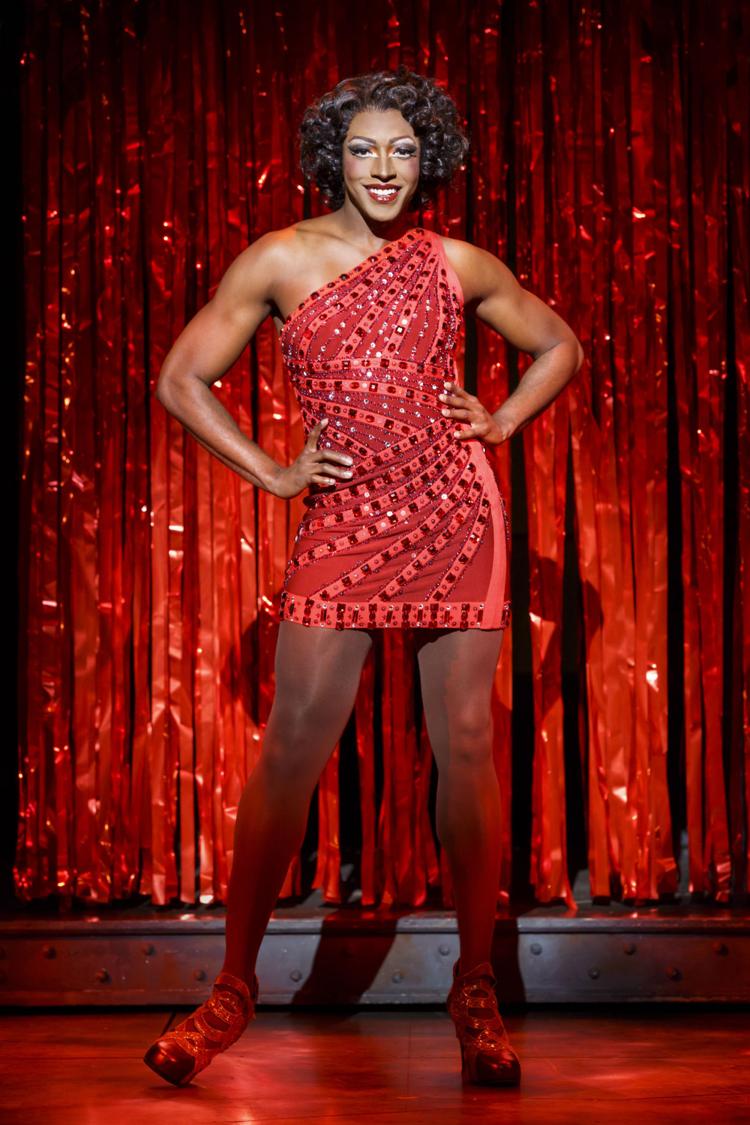 Kinky Boots — Centennial Hall, 1020 E. University Blvd. Broadway in Tucson brings the Broadway road show of the Tony-winning musical to the Old Pueblo. 7:30 p.m. March 16; 8 p.m. March 17; 2 p.m. March 18; 1 and 6:30 p.m. March 19. $29-$85. 1-800-745-3000. broadwayintucson.com.
+4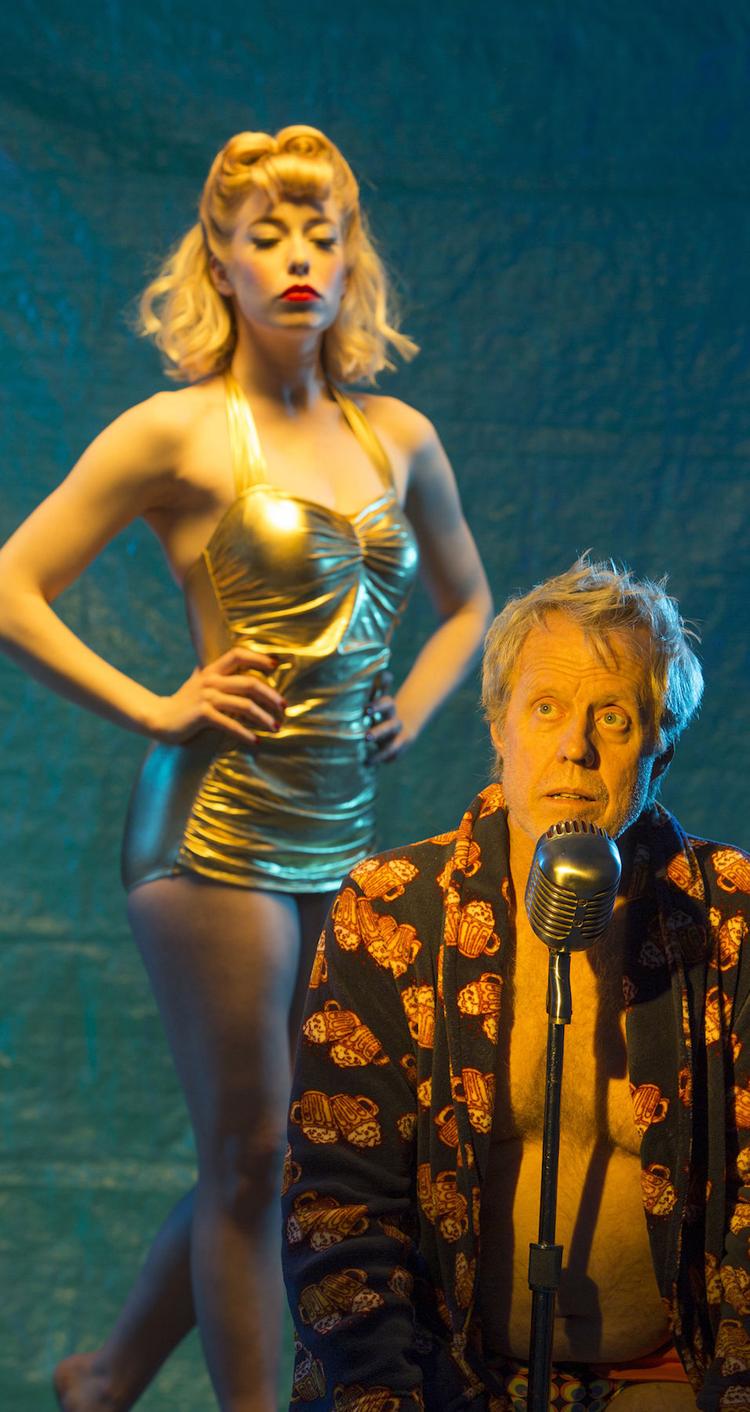 Penelope — The Rogue Theatre, 300 E. University Blvd. The Rogue Theatre's powerful production of this Enda Walsh dark comedy is one of the company's best productions. Four men are vying for the love of Penelope, who has been waiting 20 long years for her husband, Odysseus, to return from the Trojan War. Walsh sets the play in the bottom of an empty pool, and the black humor drives the themes of masculinity, love and, well, waiting, home. 7:30 p.m. March 16-18; 2 p.m. March 18 and 19. $35. 551-2053. theroguetheatre.org.
+4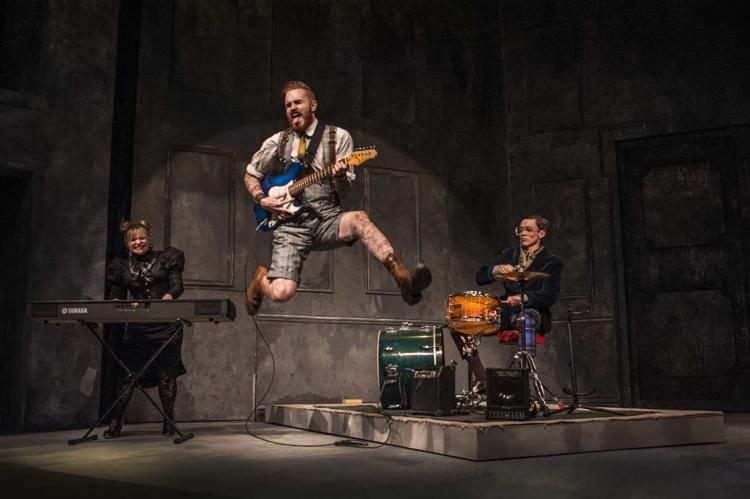 Twelfth Night — Marroney Theatre, 1025 N. Olive Road. University of Arizona Theatre students underscore the humor in this Shakespeare comedy about mistaken identities, love, and, natch, cross-dressing. The Arizona Repertory Theatre production is a hoot, the costumes gorgeous, and there are some delicious slapstick moments in the play. You may not stop laughing. 7:30 p.m. March 23 and 24. Through April 2. $17-$28. 621-1162. theatre.arizona.edu.
The Two Amigos — The Gaslight Theatre, 7010 E. Broadway. If you are looking for laughs, a chance to boo — and cheer — the actors, and hear some good ol' rock 'n' roll, often altered to fit the story, this is your place. Call for show dates and times. Through March 26. $21.95. 886-9428. thegaslighttheatre.com.
+4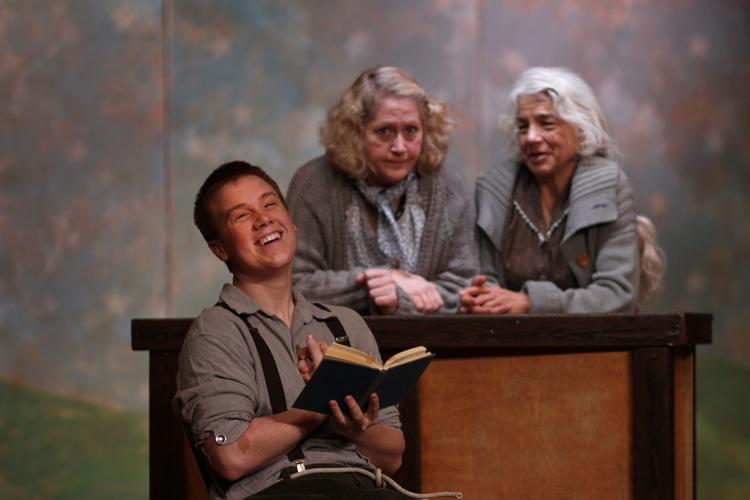 The Cripple of Inishmaan — Live Theatre Workshop, 5317 E. Speedway. A young man, hobbled by a disabled leg and arm, longs to flee from his two hovering aunts. When a movie company comes to a neighboring island off the coast of Ireland, he thinks he has a chance. Live Theatre gives the Martin McDonagh play a solid production. Contains adult language. 7:30 p.m. March 16-18, 23 and 24; 3 p.m. March 19. Through March 25. $20. 327-4242. livetheatreworkshop.org.
Morning's At Seven — The Community Playhouse, 1881 N. Oracle Road. Sisters who live close to each other decide some things in their lives need to change. 7:30 p.m. March 17, 18 and 24; 2 p.m. March 19. Through March 26. $12. 887-6239. communityplayerstucson.org.
The Dinner Detective Interactive Murder Mystery Show — Hilton Tucson East, 7600 E. Broadway. You get a meal, a play, and a mystery to solve. Ages 15 and up. 6 p.m. Saturdays. $49.95. 1-866-496-0535. thedinnerdetective.com.