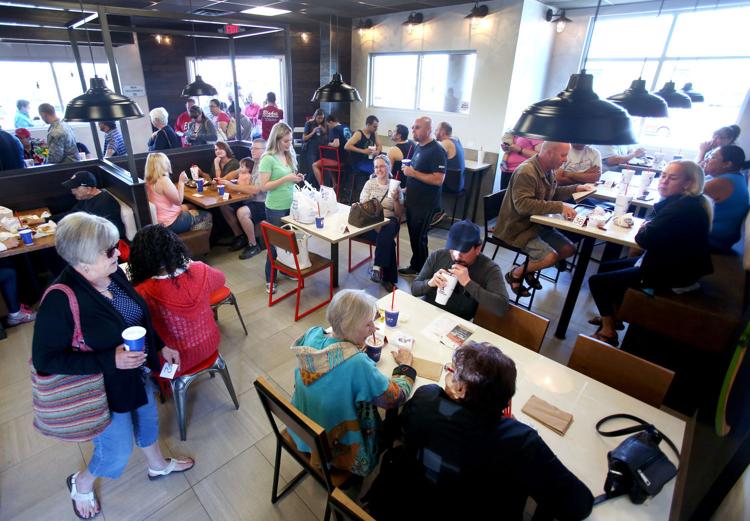 They've broken ground and construction is underway for Tucson's third Blake's Lotaburger restaurant, this one on in the foothills.
The new eatery at East River and North Craycroft roads, near the nearly year-old Kneaders Bakery & Cafe, should open in mid-July, company officials said.
Blake's, famous for its award-winning, much-drooled-over green chile burgers and seasoned fries, was founded in New Mexico 65 years ago and has more than 90 locations, mostly in New Mexico. It also has a few in Texas and two others in Tucson — at 2810 E. Speedway, which opened in spring 2016; and at 1600 W. Valencia Road on the south side, which opened last June.
The company's third restaurant will not be its last here, officials said. There are plans to open more restaurants in Tucson and break into the Phoenix market.
Meanwhile, The Screamery will open its fourth location, this one at 5920 W. Arizona Pavilions Drive off Cortaro Road and Interstate 10, on May 25. The ice cream shop is still hiring production staff, including bakers, said owner Kenny Sarnoski. For more information, visit thescreamery.com
This is the fourth Screamery location since Sarnoski and his wife, Linda. opened their first shop at 50 S. Houghton Road in summer 2014.