We believe that everyone has a story to tell. 
That's why the Arizona Daily Star and #ThisisTucson are teaming up with the Storytellers Project to host four evenings of live storytelling in Tucson in 2018 that will showcase our community's stories.
The Storytellers Project, born out of the the Arizona Republic's newsroom in Phoenix in 2012, is now a national project dedicated to the idea that oral storytelling and journalism have the same goals: serving and reflecting a community while fostering empathy among those people.
These nights blend the authenticity and art of storytelling with the truthfulness, community-building and empowerment that's at the heart of great journalism. 
In our Tucson community, we're joining the ranks of other great storytelling groups — like Odyssey Storytelling and FST! — that have been working for years to highlight great first-person stories in our community.
We have storyteller slots open for every night in 2018 so if you're interested in telling your story, or just want to learn more about the project, we're happy to have you. Reach out to digital producer Mollie Muchna, mmuchna@tucson.com or editor Irene McKisson, IMcKisson@tucson.com
We have three storytelling nights coming up in 2018 (and a fourth is in the works!) General admission is $10, students are $5. Tickets can be purchased online here.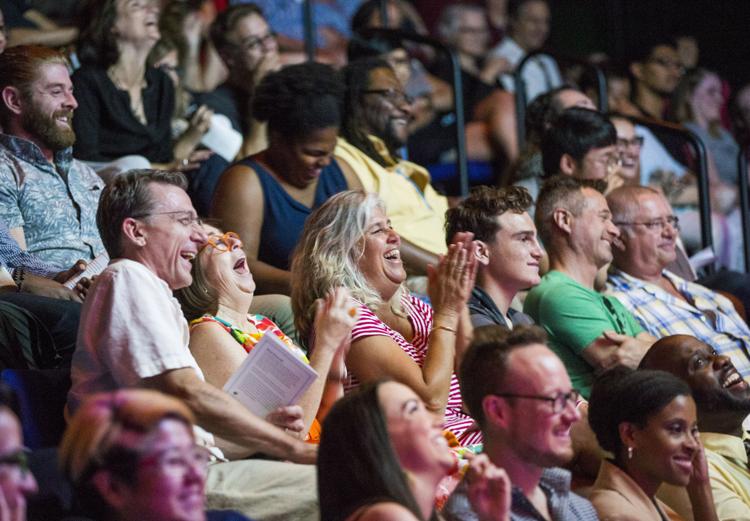 Here is a look at the events for 2018. We look forward to seeing you there!
1. March: Stories about love and heartbreak
Love takes all shapes and forms. Sometimes it starts with finding a love you never knew you were missing, or being so obsessed with something you have to learn to let it go.  
2. June: Stories about food and family
Join us as we celebrate the vibrant and diverse food culture in Tucson. From our love of tamales and tacos to family restaurateurs and growers, we'll be sharing stories about the tastes that help bring us together.
3. September: Stories about how Tucson became home
So many of us come from different places but somehow we all ended up in Tucson. From moving for a job to having never having left the Old Pueblo, we'll be talking about how Tucson went from just a city we lived in to the place we call home.
4. December: Holiday Spectacular (Location/date TBA) 
From funny mishaps to heart-warming memories, we'll celebrate the holiday stories that unite our families and our communities.