Nine cool things to do in Tucson this weekend (Thursday Dec. 7-Sunday Dec. 11)
Thursday, December 7-Sunday, December 10 — Zoooooo Liiiiiiiights!!!!!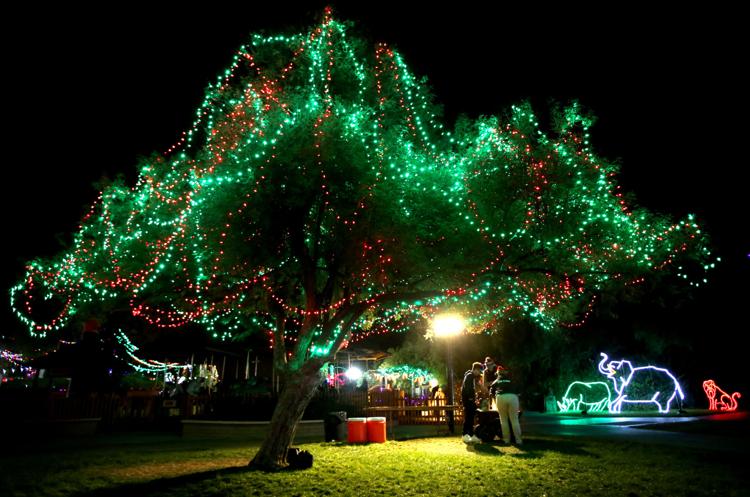 The animals won't just be in the enclosures during Reid Park Zoo's annual Zoo Lights. You'll find them sculpted out of colorful lights around the grounds, too. There's the shape of a peacock here, a fierce looking tiger there and a gentle hummingbird seemingly floating in the air.
There are some mighty creative displays going on at the zoo. And there's more: thousands of twinkling lights, falling snow, live music and, of course, good ol' St. Nick. Oh, and a s'mores station, too.
It's happening from 6-8 p.m. Dec. 7-Dec. 23, then returns — sans Santa — for an encore at the same hours, Dec. 26-30. It's $10 for adults, $6 for children 2-14. Reid Park Zoo is at 3400 Zoo Court. 791-3204, reidparkzoo.org.
- Kathleen Allen
Thursday, December 7 — See 'Star Wars' with a live piano score at a bar
Tucson's Owls Club, 236 S. Scott Avenue downtown, will screen "Star Wars" Thursday night with live musical accompaniment on piano and "Star Wars" trivia for free drinks.  
Songs being performed (according to the Facebook event page) include:
"Robot Auction," "Cantina Band 1 & 2," "Imperial March," "Throne Room," "Yoda's Theme," "Lando's Palace," "Lapti Nek," "Ewok Parade," "Luke and Leia" and "Victory Celebration."
The evening runs from 8 p.m. to 10 p.m. 
Thursday, December 7 — Binge on high-end antiques at Gather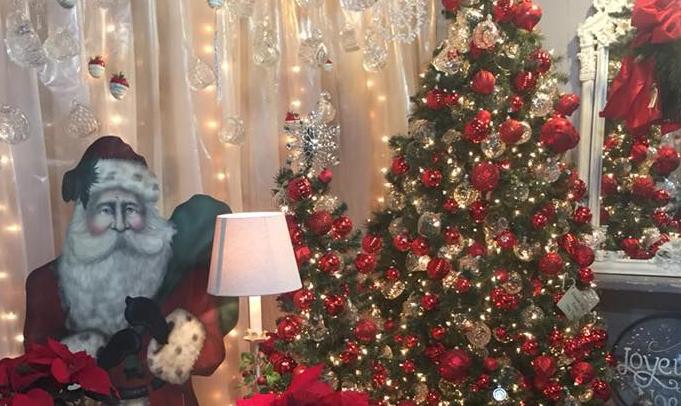 The antique collective known as Gather has long been known for its inventory of vintage gold and high-end antique goodies. 
The monthly pop-up shop, at 657 W. Saint Mary's Road, seems to shine brightest during the holiday season, which is why Thursday through Sunday are the days to go. 
The market runs from 10 a.m. to 6 p.m. Thursday-Saturday and 10 a.m. to 3 p.m. Sunday. 
Keep up with what they have on the Gather Facebook page. 
Thursday, December 7 — Feast on tamales, beer and wine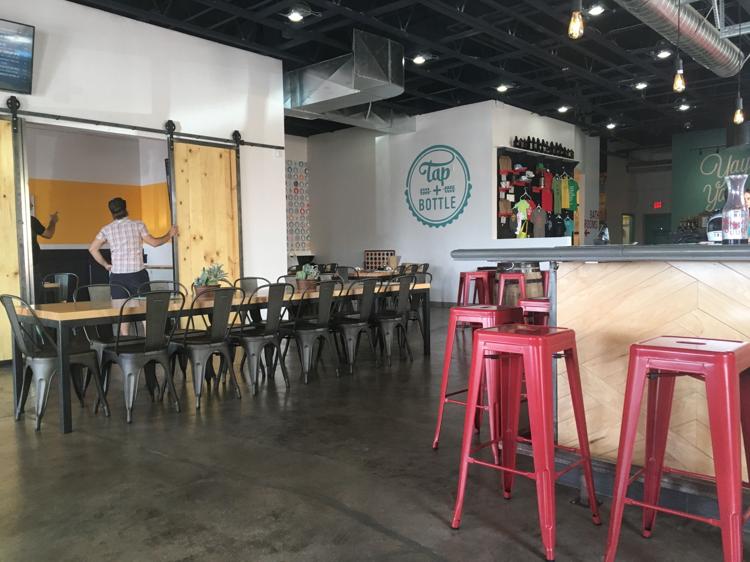 It seems like the perfect combo: Beer, wine and tamales
Especially since Tap & Bottle North, which is hosting an evening combining the three, shares a strip mall with its partner in the venture, Tucson Tamale Company, on North Oracle Road. 
"Grapes vs Grains" will feature TTC's tamales paired with beer from Barrio Brewing and wine from Sand-Reckoner Vineyards. 
The event runs from 5 p.m. to 7 p.m. More information can be found on the Facebook event page. 
Friday, December 8- Sunday, December 10 — Hit the Winter Street Fair
In Tucson, one way to tell winter has truly arrived is the Fourth Avenue Winter Street Fair, which takes places this Friday to Sunday, just in time for Christmas. 
The fair features hundreds of arts and crafts vendors, selling everything from shirts and custom dog bowls to original paintings and high-end sculptures. 
If you need to finish your Christmas shopping, this is the place to do it. 
Saturday, December 9 — See even more Christmas lights at Winterhaven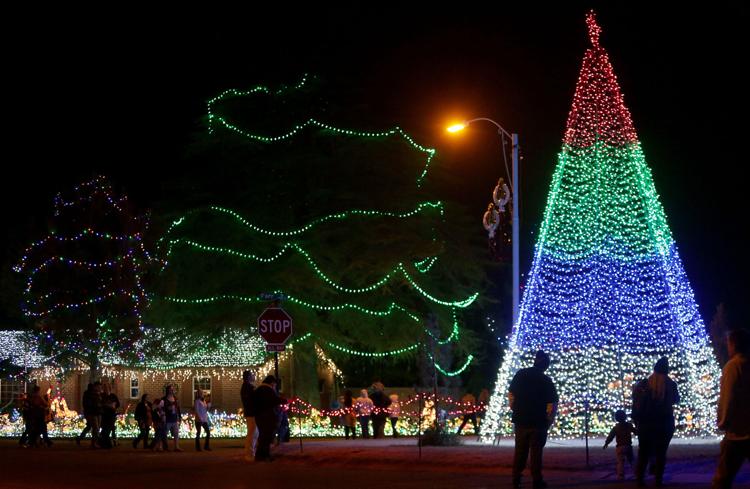 Star reporter Kathleen Allen has this year's take:
It's the 68th year for the Winterhaven Festival of Lights — and the Brown family has been doing up its home on Christmas Avenue for 53 of those. You can't miss the house — it's right near the center-of-activity island.
Jeffrey Scott Brown grew up in that house and his parents still live there. And they all still love to deck the yards. "It brings joy to people," says Brown. "An important lesson Mom and Dad taught us is to do things for others, for the community."
The house used to be one of the more elaborately decorated ones, but they've scaled back a bit. And the past six years, they've added a little extra: A concert by the Jovert Steel Drums from Tucson High Magnet School.
The steel drum band — made up of about 40 students — beautifully bangs out holiday music as big crowds gather in front of the house. That'll happen at 6:30 p.m. Dec. 23.
The Browns are just one of the Winterhaven households that go all out. In the past, displays have included a landing strip with Santa bringing his sleigh in, a Bellagio-type fountain that dances to changing lights and holiday tunes, and faux snow that flies out of a machine and drifts gently to the ground.
The Festival of Lights shines from 6-9 p.m. daily, Dec. 9-26. The 26th is the only night that cars can cruise through. The neighborhood is bordered by East Fort Lowell Road, North Tucson Boulevard, East Prince Road and North Country Club Road. It's free, but they are collecting canned food for the food bank. winterhavenfestival.org.
Saturday, December 9 — Celebrate 1 year with Island Plate Lunch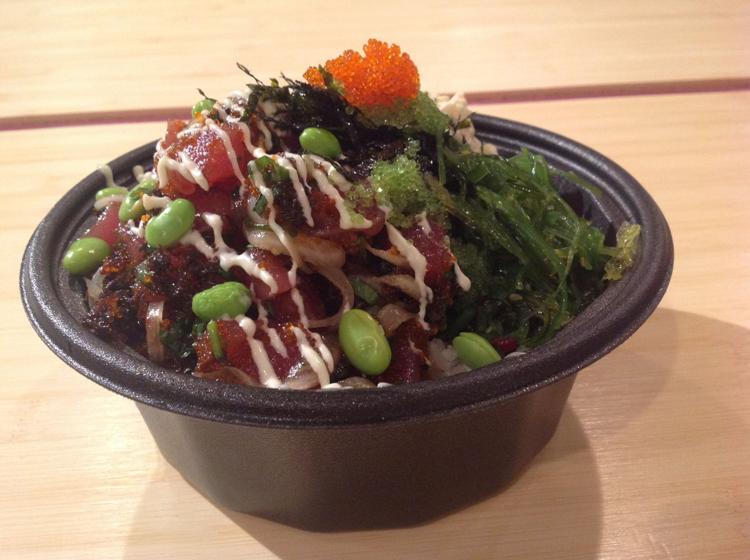 Island Plate Lunch, 5575 E. River Road, is celebrating one year in business this Saturday with an afternoon of live music and entertainment for patrons. 
The Hawaiian restaurant, featuring cuisine ranging from Loco Moco plates to chicken katsu and poke bowls, will feature three local halaus, including Halau Hula O Ualani and the "Menehune Dancers."
The fun runs from 2:30 p.m. to 7 p.m. 
Learn more about it on the Facebook event page. 
Saturday, December 9 — Listen to 'The Devil Went Down to Georgia' live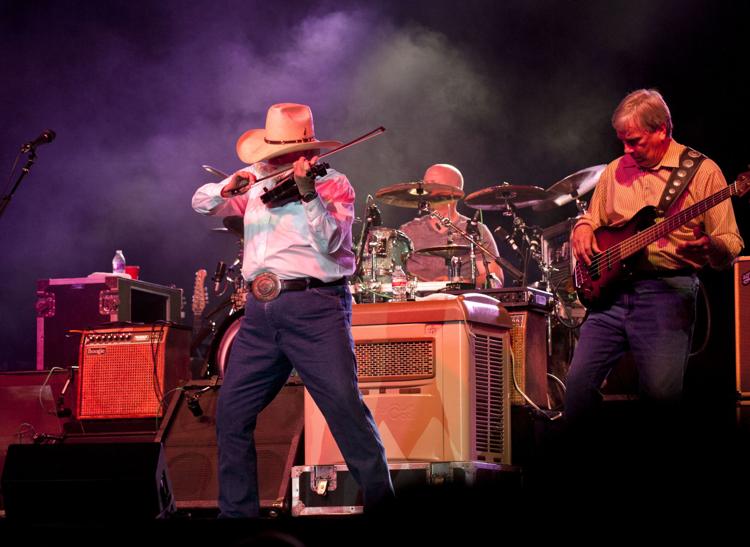 Charlie Daniels was 20 years into writing his memoirs last year but he couldn't quite figure out how to end it.
"Being a songwriter I think you need to end with a hook, and I did not have a hook," Daniels said early last month from home in Nashville.
Then he got the phone call: He was going to be inducted into the Country Music Hall of Fame.
"That, I thought, was a very good place to end it," said Daniels, 81.
The morning after the induction in October 2016, Daniels sat down at the computer and tapped out the last chapter of "Never Look at the Empty Seats: A Memoir," which came out in late October.
Funny thing about memoirs: The last word is rarely the last word.
Every time he gets on stage, including his show Saturday, Dec. 9, at Desert Diamond Casino, Daniels adds another page to the story he began with his first band out of high school in the mid-1950s and a story that shows no signs of ending any time soon.
"I'm still out here doing it," he said. "We're booking dates into 2018; I think we have 60 dates on the books for next year. We ain't going nowhere. Until the Lord takes me home or something happens, I'm going to be right out here picking."
Performing long ago stopped being a job for Daniels, who is arguably his happiest when he stands on stage before an audience.
"How does anything get any better, that people enjoy something that you create and actually pay to come see you do it?" he said. "It's that thing; I have created something that other human beings like. Every night on the road, I go in and play the stuff I have written for people who enjoy it. I can't think of a better way to spend my life. I thoroughly enjoy it. I'm addicted to it, to be honest with you, and that's why I keep doing it.
"It's so much fun and that's why I never get tired of playing 'Devil Went Down to Georgia' and why I never get tired of playing 'Long Haired Country Boy,'" added Daniels, who was last at Desert Diamond in 2013.
"We jam a lot in my band. Some bands make their guys play the solos the same every night to sound like the record. My guys play what they want to," he said. "It' keeps it interesting, it keeps it creative."
- Cathalena E. Burch
Saturday, December 9 — Attend a Southern High Tea service at Sazerac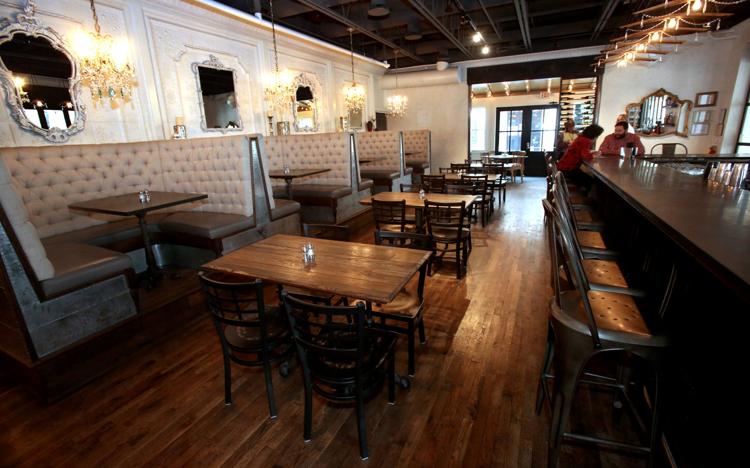 Sazerac, 4340 N. Campbell Ave., is expanding its Southern traditions with an afternoon high tea service starting this Saturday, December 9. 
The tea time runs from 2 p.m. to 4 p.m. and offers tea along with quiches, sandwiches and Southern homemade sweets (For $25 per person.) 
Reservations can be made at 389-8156.