The dance and theater seasons are winding down for several companies. Here's where you can get your fixes before the curtains fall for the summer months:
Knock Knock — Tucson Scottish Rite Cathedral, 160 S. Scott Ave. University of Arizona musical theater student Josh Dunn wrote, raised the money and is staging this piece, which he calls "an original movement piece exploring the questions and conflicts that death brings." Dunn is immensely talented — you know that if you caught him in Arizona Repertory Theatre's productions of "Cabaret" or "Twelfth Night." This is not a UA-sponsored piece, so that it is actually happening is a testament to his passion and commitment to the theater. That alone makes it worth attending. It's one night only: 8 p.m. April 26. Tickets are #10 at the door.
Annie Jr. — 4500 N. Oracle Road in the Tucson Mall. The Arizona Rose Theatre's Youth Theatre winds up its production of "Annie Jr." It's an adaptation of the hit musical "Annie," and it's got Little Orphan Annie, all the other orphans, Daddy Warbucks and that not too nice Miss Hannigan. Performances are 2 and 6 p.m. April 22 and 2 p.m. April 23. $10. 888-0509. Arizonarosetheatre.com.
Mother of Exiles — Harold Dixon Directing Studio, 1025 N. Olive Road in the UA Fine Arts Complex. This is a new play from playwright and University of Arizona Professor Elaine Romero. It is the second in her series on her Arizona/Mexican border trilogy (the first is "Wetback," which received a reading at Chicago Dramatists in Chicago). "Mother of Exiles follows a Latina who returns to her border town to teach her students about freedom only to find that the politics of fear have imprisoned them. Performances are 8 p.m. April 20-22; 2 p.m. April 23. $7. 621-1162 or tickets.arizona.edu
Dov and Ali — Community Playhouse, 1881 N. Oracle Road. A teacher and his student speak as equals about fate and free will, family and faith. The last performances of the Something Something Theatre Company's production are 7:30 p.m. April 21-22; 2 p.m. April 23. $18-$22. 468-6111. somethingsomethingtheatre.com.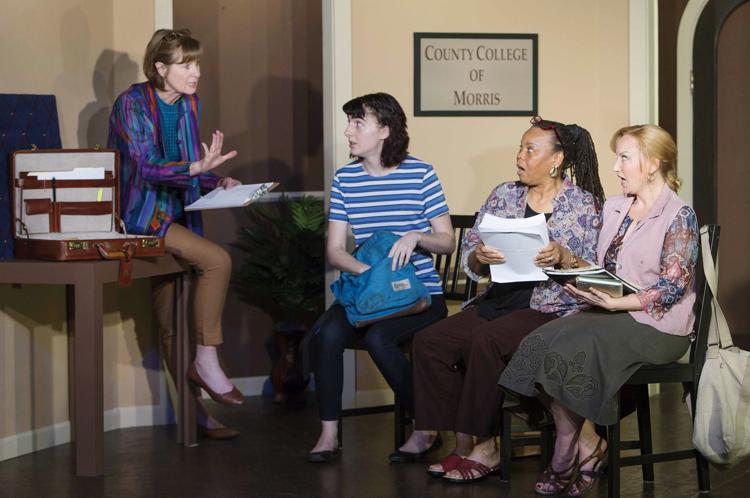 Let's Live A Little — Invisible Theatre, 1400 N. First Ave. 
The Kathleen Clark story separate tales about people in search of adventure but who end up at "unexpected destinations," said a release from the company.
Performances continue through April 30 at Invisible Theatre, 1400 N. First Ave. $32 for regular performances, with discounts available. 882-9721 or invisibletheatre.com.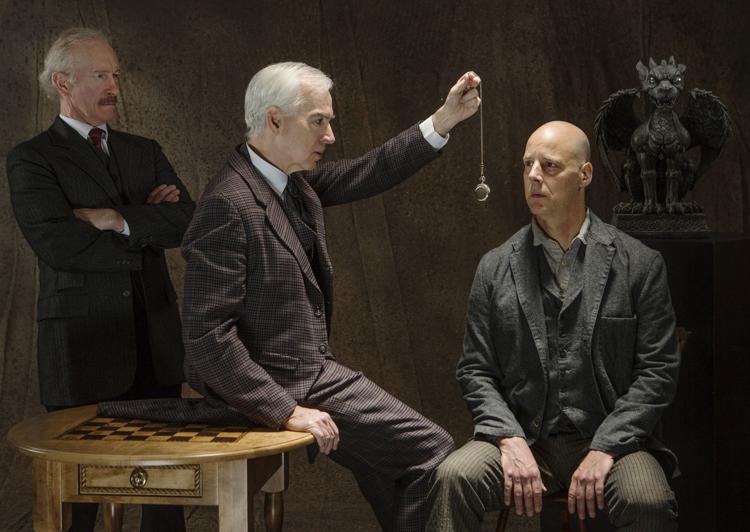 Holmes and Watson — Temple of Music and Art, 330 S. Scott Ave. Arizona Theatre Company wraps up its 50th season with the world premiere of Jeffrey Hatcher's "Holmes and Watson." The play takes place after Sherlock Holmes is assumed dead after a confrontation with his nemesis, Professor Moriarty. But wait — is he dead? Three men, locked up in a remote asylum, all claim to be Holmes. It's up to his sidekick Watson to determine which is telling the truth — or if anyone is.Final preview is 7:30 p.m. April 20; opening is 7:30 p.m. April 21. Performances continue through May 5. Tickets are $25-$64 at 622-2823 or arizonatheatre.org.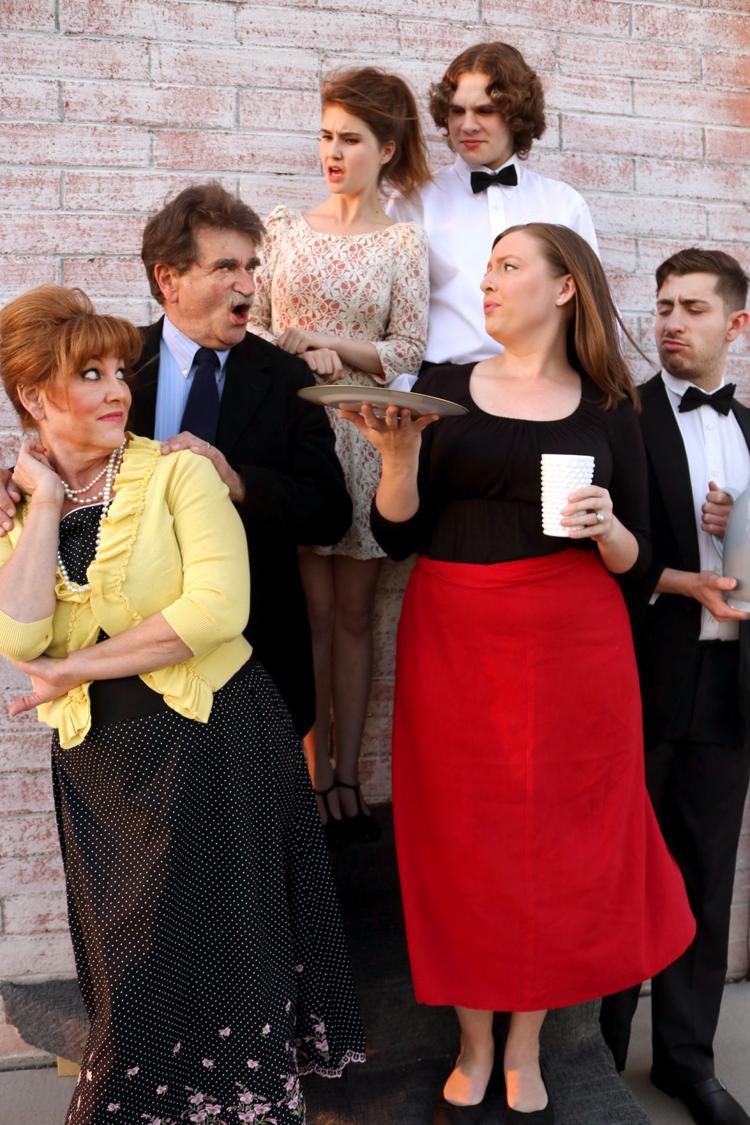 Be My Baby — Roadrunner Theatre Company, 8892 E. Tanque Verde Road. Laughter is always in order with a Ken Ludwig play, so be prepared to do just that at the Roadrunner Theatre Company's production of "Be My Baby," about a crotchety Scotsman and an inflexible English woman who must get along to the sake of the family. It isn't easy. Performances are 7 p.m. Fridays and Saturdays and 2 p.m. Sundays through May 14 at Roadrunner. $20, with discounts available. 207-2491, Roadrunnertheatrecompany.org.
The Curse of the Pirate's Gold — The Gaslight Theatre, 7010 E. Broadway. The buccaneers search the Spanish Main for the lost pirate's treasure, while trying to avoid the dreaded curse. That's the play; the fun is in the songs twisted to fit in the story, and the actors, who love to ham it up. Performances are various times through June 4. $21.95. 886-9428. thegaslighttheatre.com.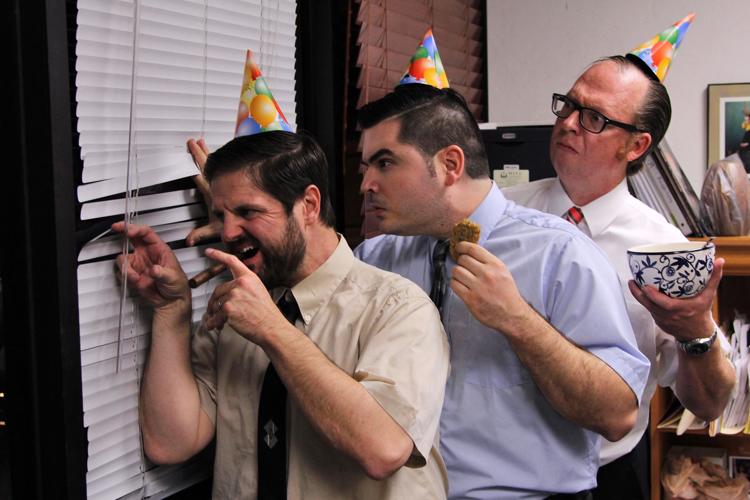 Below the Belt — Live Theatre Workshop, 5317 E. Speedway. Oh, my, factory life can be funny. Especially if you are working at a nameless factory in a nameless desert where nameless monsters lurk created by the nameless poison that the factory pours into the water. Yes, we said funny. Check it out yourself at Live Theatre Workshop's production of this comedy. A steller cast and Annette Hillman's direction bring the story of three men manipulating for power and control to hysterical life. 7:30 p.m. Thursdays, Fridays and Saturdays, 3 p.m. Sundays through May 6. $20. 327-4242. livetheatreworkshop.org.
Three Sisters — Pima Community College Center for the Arts, 2202 W. Anklam Road. Chekhov's stirring drama about three sisters who long to return to Moscow is classic theater. The play studies their yearnings, examines class, and explores isolation, love, and the loss of dreams. No one addresses those subjects with such substance and vivid storytelling as Chekhov. Performances of the PCC theater department production are 7:30 p.m. April 27 and 28; 2 p.m. April 23. Continues through April 30. $18. 206-6986. pima.edu.
Evita — Tornabene Theatre, 1025 N. Olive Road. Eva Perón's meteoric climb from the slums of Argentina to beloved First Lady is given a first-rate production by the Arizona Repertory Theatre. This production is directed by Danny Gurwin and the cast of UA students makes it clear that talent reigns at the school. Do yourself a favor and see it — if you can get tickets. Musicals sell out quickly. Continues through April 30. $20-$31. 621-1162. theatre.arizona.edu.
The Dinner Detective Interactive Murder Mystery Show — Hilton Tucson East, 7600 E. Broadway. Dine and determine who the murder is. Ages 15 and up. 6 p.m. Saturdays. $49.95. 1-866-496-0535. Thedinnerdetective.com.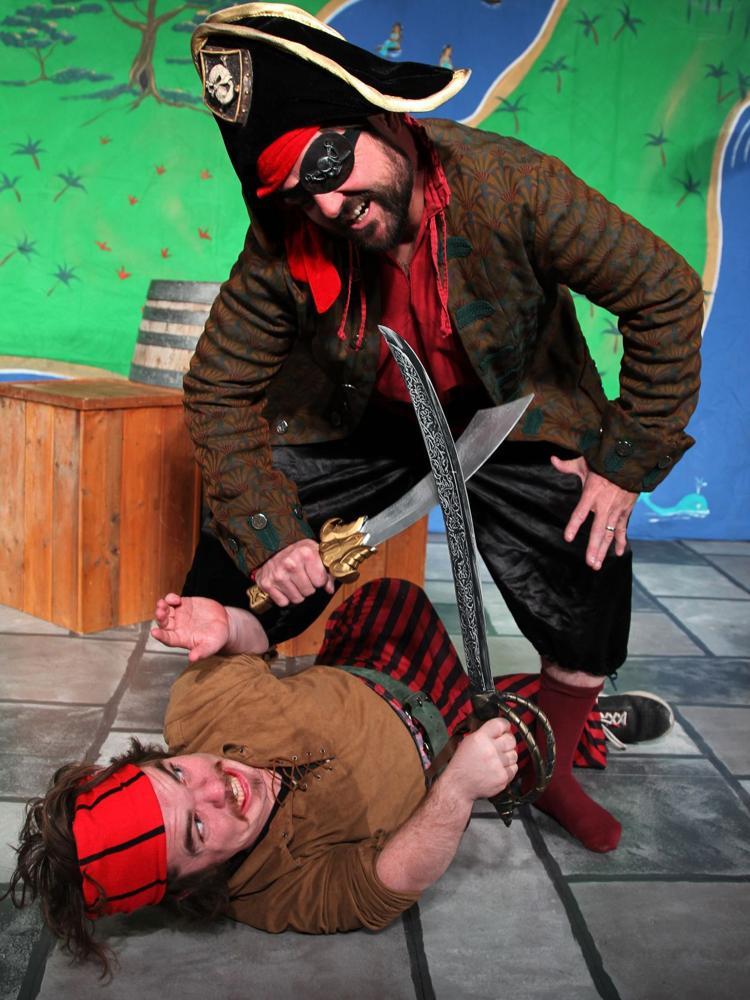 A Swashbuckling Adventure with the Itty-Bitty Buccaneer — Live Theatre Workshop, 5317 E. Speedway. Tucsonan Richard Gremel crafted this play about Sarah Blackbeard, daughter of Blackbeard the Pirate. She longs for adventures of her own. So she sets out in search of the treasure of Skull Island. Danger lurks, but Bart the Buccaneer is here to help. Kris Kissel directs. Staged by Live Theatre's family arm, performances are 12:30 p.m. Sundays through June 4 (no show May 7) at Live Theatre, 5317 E. Speedway. $7-$10. 327-4242 or livetheatreworkshop.org.
Spring Collection — University of Arizona School of Dance. Story.
Jump Start: Student Spotlight — Stevie Eller Dance Theatre, 1713 E. University Blvd. Not all UA dance students leap on stage with Spring Collection. You can catch some of them in this production. Remember, the dance school at the UA is among the top in the nation: You can't go wrong when one or more of them are on stage. Last performance is 6 p.m. April 23. $25. 621-1162.
SSA Vision Student International Song and Dance Contest — Berger Performing Arts Center, 1200 W. Speedway. Students from schools throughout Arizona will compete with singing and choreographed folk dancing. Noon-2:30 p.m. April 23. Free. 665-3400.