Thanksgiving is over, but there are still plenty of reasons to give thanks: Lots and lots of plays opening and taking us into December.
Man of La Mancha — Arizona Theatre Company. See story.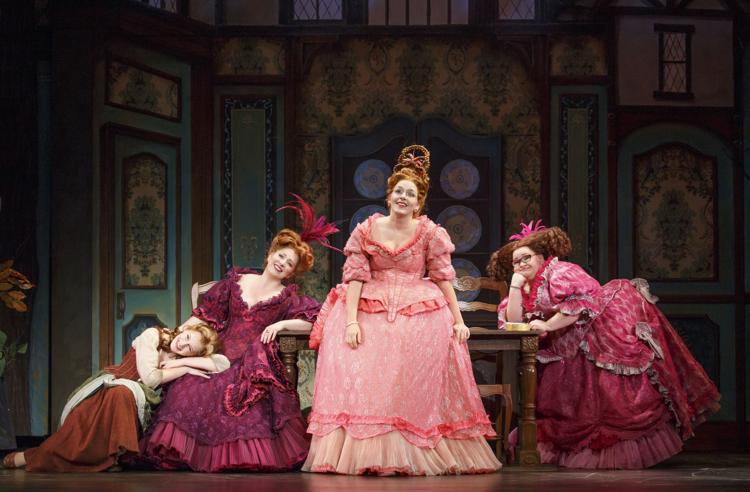 Rodgers & Hammerstein's Cinderella — Centennial Hall, 1020 E. University Blvd. on the University of Arizona campus. Broadway in Tucson brings the fairy tale-turned-musical to the Old Pueblo. You know the story — mean step-mother and sisters, nice fairy godmother, handsome prince, glass slipper and, of course, Cinderella, who is pulled up from the ashes to become a princess. Whew, lots happening there. This was originally made for TV, but it eventually found its way to Broadway. This version is updated by Douglas Carter Beane — Cinderella isn't happy just to be wed to the prince. Ages 6 and up. Tickets are $29-$100. You can avoid the hefty TicketMaster charge if you buy them in person at the Centennial Hall Box Office. And if you get them online, make sure you are at the official Broadway in Tucson website — ticket brokers buy loads of tickets and jack the prices way up. Performances are 7:30 p.m. Dec. 5-7; 8 p.m. Dec. 8; continues through Dec. 10. $29-$100. 1-800-745-3000, broadwayintucson.com.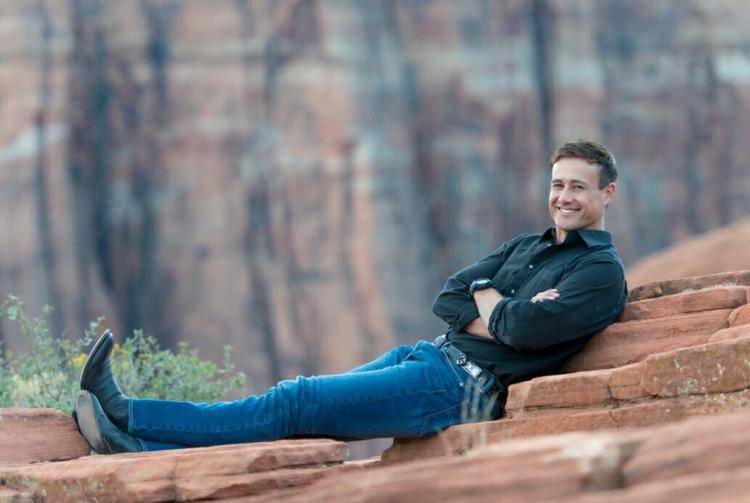 Confessions of a Mormon Boy — Invisible Theatre, 1400 N. First Ave. Steven Fales wrote and stars in this one-man play about his life. And what a life. Fales is from a sixth-generation Mormon family and he is gay, which can be a challenge in the church. Fales' piece covers his marriage, his therapy geared toward changing his sexual orientation, his excommunication from the church, his descent into drugs and prostitution, and his climb out of the darkness. Reviews say he does all this with humor and charm. Performances are 7:30 p.m. Dec. 1 and 2; 3 p.m. Dec. 3. $34. 882-9721. invisibletheatre.com.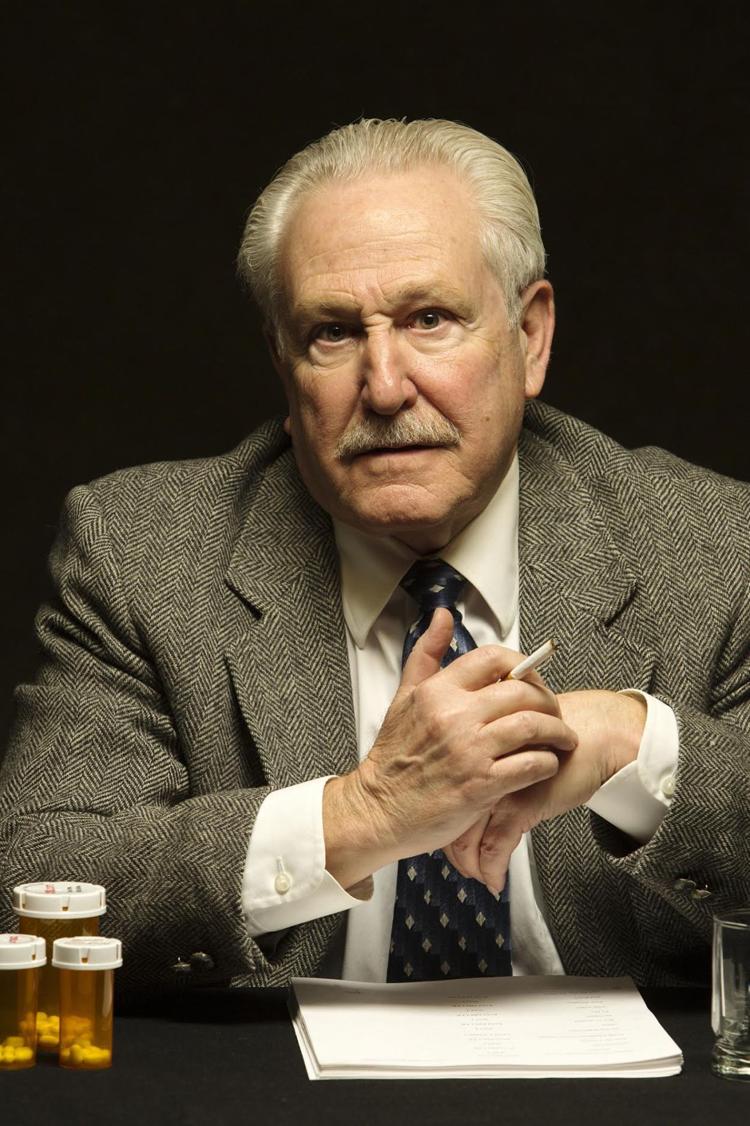 A Public Reading of an Unproduced Screenplay About the Death of Walt Disney — The Scoundrel & Scamp Studio, 738 N. Fifth Ave. in the Historic Y. Walt Disney was everyone's favorite uncle but with much cooler things to do. We thought he was kind and sweet and generous. But he is not that in this Lucas Hnath play, which has Uncle Walt reading a screenplay about his last days on Earth. The character "exudes the casual cruelty of a kid who likes to pull the wings off flies on the playground, just for kicks," said a review of the play in the New York Times. "A Public Reading," the review went on to say, "is a meditation on the human desire to aspire to the status of a god, and the corrupting influence of this wish on the spirit and the flesh." It will be performed in Scoundrel & Scamp's 30-seat studio — an intimate space like that can make a theatrical experience much more vivid. But take note: You enter that space through the parking lot behind the Historic Y. The cast consists of Bill Epstein, Tony Caprile, Ben Branch and Leah Taylor; Bryan Rafael Falcón directs. The preview is 7:30 p.m. Nov. 30; opening is 7:30 p.m. Dec. 1. Regular performances are 7:30 p.m. Thursday through Saturday and 2 p.m. Sundays through Dec. 10. $15-$22. 448-3300, Scoundrelandscamp.org.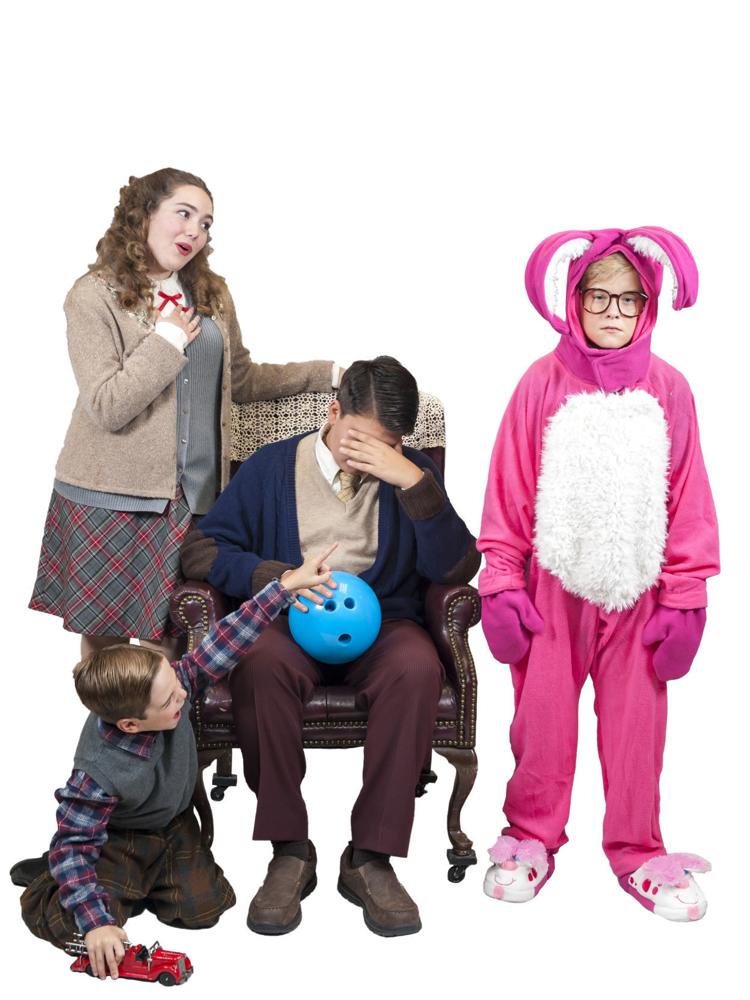 A Christmas Story: The Musical — Berger Performing Arts Center, 1200 W. Speedway. We are pretty sure there isn't a soul out there who hasn't loved the movie "A Christmas Story." You know the one: 9-year-old Ralphie's greatest wish is for a Red Ryder rifle for Christmas. This musical version of the movie is staged by CYT Tucson, known for its production values and talented young students. Performances are 7 p.m. Dec. 1; 2 and 7 p.m. Dec. 2; 2 p.m. Dec. 3. $17. 751-7510, cyttucson.org, arizonarosetheatre.com.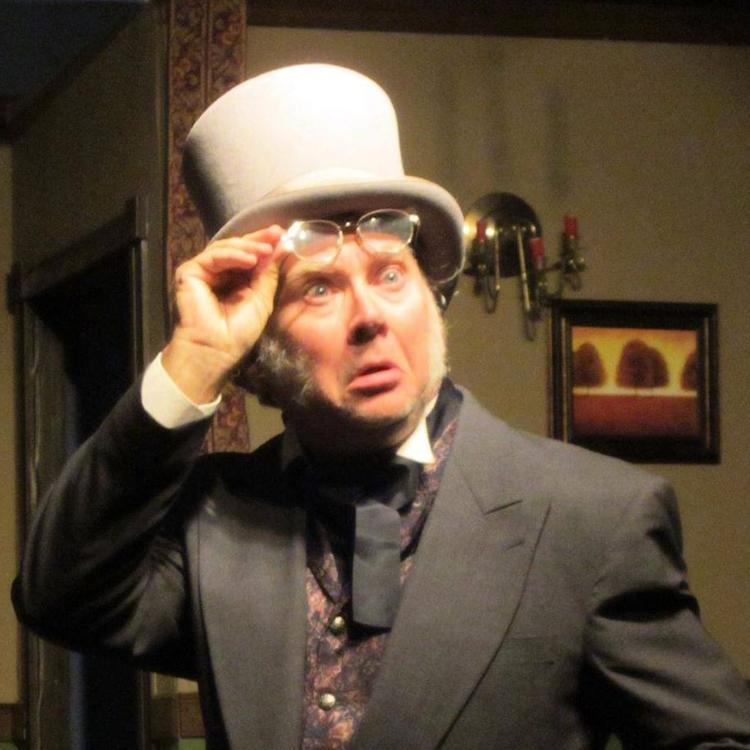 A Christmas Carol — A Christmas Carol Theatre, 7401 N. La Cholla Blvd. in the Foothills Mall. Standing O Entertainment brings back its production of the classic Christmas story. It is also bringing back the cast from last year's performances. That includes James Gooden as Mr. Scrooge. Gooden was born to play the role — he completely owns it. 7-9 p.m. Dec. 1, 2, 8; 3-5 p.m. Dec. 3. Through Dec. 31 $22.50. 325-3715 and on Facebook.
A Charlie Brown Christmas — Arizona Rose Theatre, 4500 N. Oracle Road. Here's another Christmas classic, this one with Charlie Brown, Snoopy, and the rest of the Peanuts Gang. They are about to discover the true meaning of the holiday. 7 p.m. Dec. 2, 8; 2 p.m. Dec. 3. Through Dec. 10. $8-$15. 888-0509, arizonarosetheatre.com.
Disney's Beauty and the Beast — Corcoran Theater at Salpointe Catholic High School, 1545 E. Copper St. The school's Drama Department stages this musical, based on the story of the beautiful Belle and how she changed a monster into a man. Performances are 7 p.m. Dec. 1 and 2, and 2 p.m. Dec. 3. Continues through Dec. 10. $10. 327-6581, salpointe.org.
The River — The Rogue Theatre, 300 E. University. This is a reading of a Jez Butterworth play about a man who loves fishing and the women who he hopes will love it, too. That sounds all simple, maybe even mundane. But Butterworth ("Jerusalem," "The Night Heron") is neither simple nor mundane. "This cryptic tale of a man and a woman (or women — maybe) magnifies the seemingly ordinary to mythic proportions, while honorably refusing to stoop to easy explanations," says the New York Times. The reading is 2 p.m. Dec. 3. $15-$17. 551-2053, theroguetheatre.org.
Encore and Freshman Debut — Marroney Theatre, 1025 N. Olive Road. The event is always a thrill — the first outing for University of Arizona freshman theater students. Music, and lots of budding talent. 7:30-9:45 p.m. Dec. 6. $7. 621-1162, theatre.arizona.edu
A Streetcar Named Desire — Tornabene Theatre, 1025 N. Olive Road. Speaking of UA students with talent — this Arizona Repertory Theatre production of the Tennessee William's play is loaded with it. The dark story is about Blanche DuBois, who moves in with her sister and her husband after losing the ancestral home, her job, and so much more. The final performances are 1:30 p.m. Dec. 3; 7:30 p.m. Dec 1 and 2. $15-$28. 621-1162, theatre.arizona.edu.
The Voice of the Prairie — Live Theatre Workshop, 5317 E. Speedway. This John Olive play is almost an homage to storytelling. Davey Quinn is a simple farmer from Nebraska who has a knack for telling tales pulled from his boyhood. An unlicensed broadcaster discovers him, declares he is "the voice of the prairie," and his stories go out over the radio. Samantha Cormier, Josh Parra and Christopher Younggren each play multiple characters — and they are quite good. Maryann Green directs. 7:30 p.m. Thursdays through Saturdays and 3 p.m. Sundays through Dec. 23. $20; $15 for Thursday performances. 327-4242, livetheatreworkshop.org.
Jingle Bell Rock — Live Theatre Workshop, 5317 E. Speedway. Tucsonan Richard Gremel penned this family show about the nasty Mr. Coalson and his attempts to ruin Christmas for the whole town. Lots of Christmas music, of course. Kris Kissel directs, Julia Hupp provides the music, and the cast includes Hupp, Stephen Frankenfield, Kyleigh Sacco, Matthew Frankenfield, Birdie Stark, Blake Franklin, Sheldon Metz and Linda Metz. Performances are 12:30 p.m. Sundays through Dec. 17. Tickets are $7 for kids; $10 for adults. livetheatreworkshop.org or 327-4242.
68% Sane — The Comedy Playhouse, 3620 N. First Ave. Residents of Hidden Hallow Home are not happy about changes. Time for an uprising. 7:30 p.m. Fridays and Saturdays, 3 p.m. Sundays through Dec. 10. $16-$18. 270-9310, thecomedyplayhouse.com