Most hikers on the Babad Do'ag Trail have at least one question: What's with that name?
Babad Do'ag — meaning "Frog Mountain" in the Tohono O'odham language — is the tribe's traditional name for the Catalina Mountains north of Tucson. It's pronounced bob-ott doe-awk.
The trail offers not only a chance to learn two words of a colorful language — but also an easygoing introduction to the scenic lower reaches of Frog Mountain.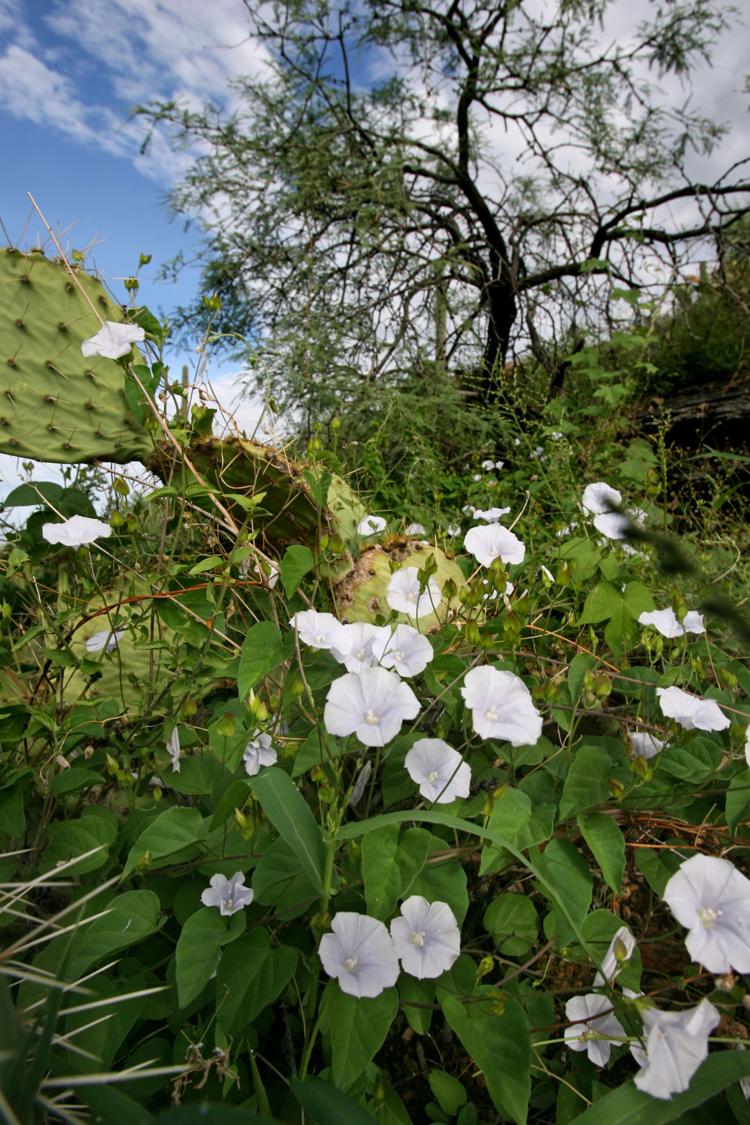 From a trailhead along the Catalina Highway, the route takes hikers first through classic Sonoran Desert terrain, then along the side of a stream-cut canyon, and finally to a 4,700-foot summit with big views of mountains, canyons and the Tucson valley.
"It's a pretty easy trail, with lots to see along the way," said one hiker who trekked the 2.1-mile route on a cool winter day.
Other hikers have advised: "Watch for a waterfall when you get near the top."
But the waterfall, visible from the summit at the end of the trail, runs only when there has been plentiful rain or mountain snow. It's unlikely to be running in these dry times without some timely moisture from the sky.
To reach the trailhead, at an altitude of 3,550 feet, take Tanque Verde Road to the Catalina Highway and follow the highway about 4.5 miles to the foot of the Catalina Mountains.
From there, continue up the highway 2.6 miles to the Babad Do'ag overlook point, where parking is available. The trail begins about 100 yards up the highway from the parking lot.