21 pumpkin-flavored items to try (or avoid) this fall
Love it or hate it, pumpkin spice products — especially Starbucks' ever-present pumpkin spice latte — are nearly unavoidable in the fall. However, if the latte isn't your cup of tea but you still long for some pumpkin-flavored treats (or in one case, health products), there are options.
Cereal

General Mills has this limited-release version of Cheerios that it says is "flavored with real pumpkin puree and spices." You can find it in most grocery stores or from Amazon.
If you're not a Cheerios fan but still want a pumpkin-spiced breakfast, Life cereal, Frosted Mini-Wheats and Quaker oatmeal all have limited edition pumpkin flavors.
Pop-Tarts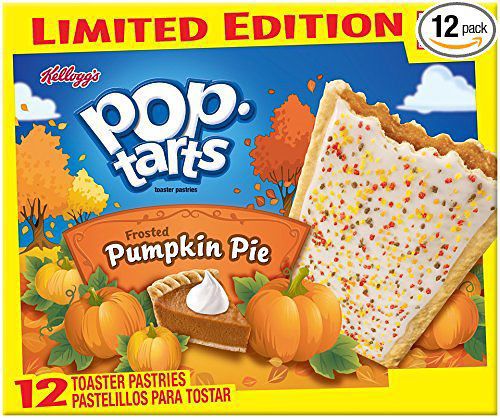 Here's yet another breakfast option — Frosted Pumpkin Pie Pop-Tarts. 
However, this is probably not the strangest option available. You can now buy Pop-Tarts in Jolly Rancher, Dunkin' Donut, watermelon and Crush Orange (yes, the soda) flavors.
Available on Amazon.
Almonds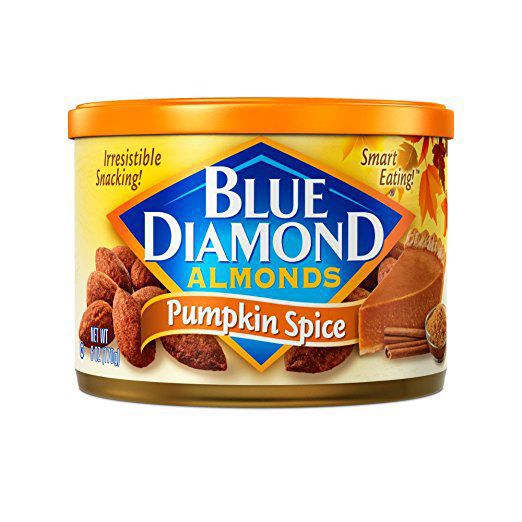 Blue Diamond almonds have gotten in on the pumpkin trend as well. This snack describes itself as a "sweet pumpkin spice flavored paired with decadent taste of almond."
Available on Amazon.
Starbucks items that aren't actually PSLs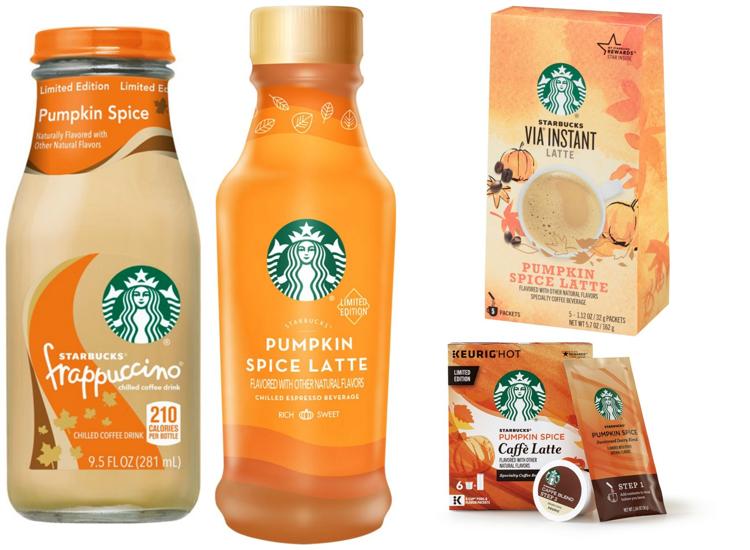 Starbucks announced in early August that it would be releasing two pumpkin spice latte (PSL) items in grocery stores only. This includes a ready-to-drink Pumpkin Spice Latte and a Pumpkin Spice Flavored Ground Coffee.
Also available — though not part of the August release — is pumpkin spiced ready-to-drink frappuccinos, K-Cups, sweeteners and instant coffee.
Coffee creamer
Maybe you could add this to your pumpkin spice coffee? The variety from International Delight is only one option. CoffeeMates sells one too, as well as the previously mentioned Starbucks variety.
Available on Amazon.
M&M's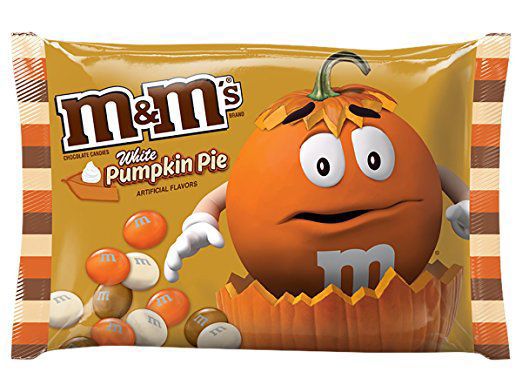 M&M's recently came out with a White Pumpkin Pie flavor.
For those looking for non-pumpkin fall flavors, the candy also now comes in pecan pie and "cookies & screeem" for Halloween.
Available on Amazon.
Deodorant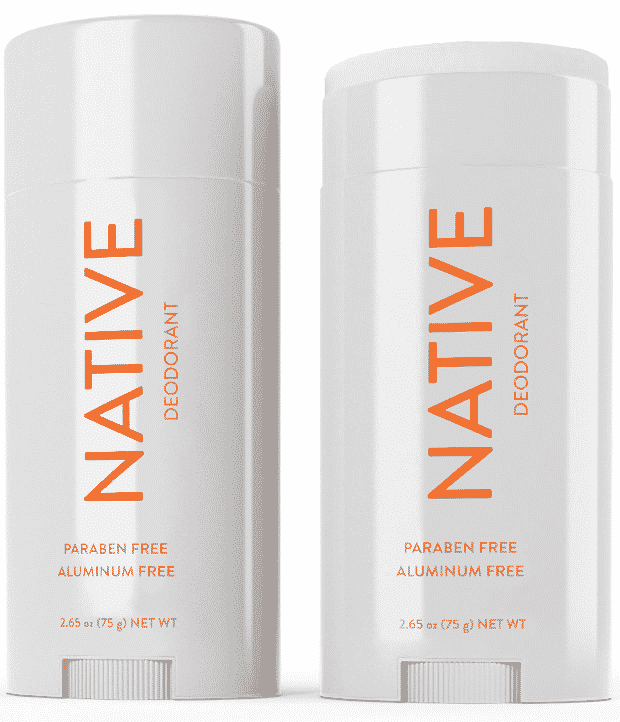 This $12 deodorant from Native is listed as a "limited edition" product, so you might want to order it now if smelling like pumpkin spice is something you're in to.
The company says the item is inspired by a PSL (pumpkin spice latte) and "makes the perfect holiday gift."
Werther's Originals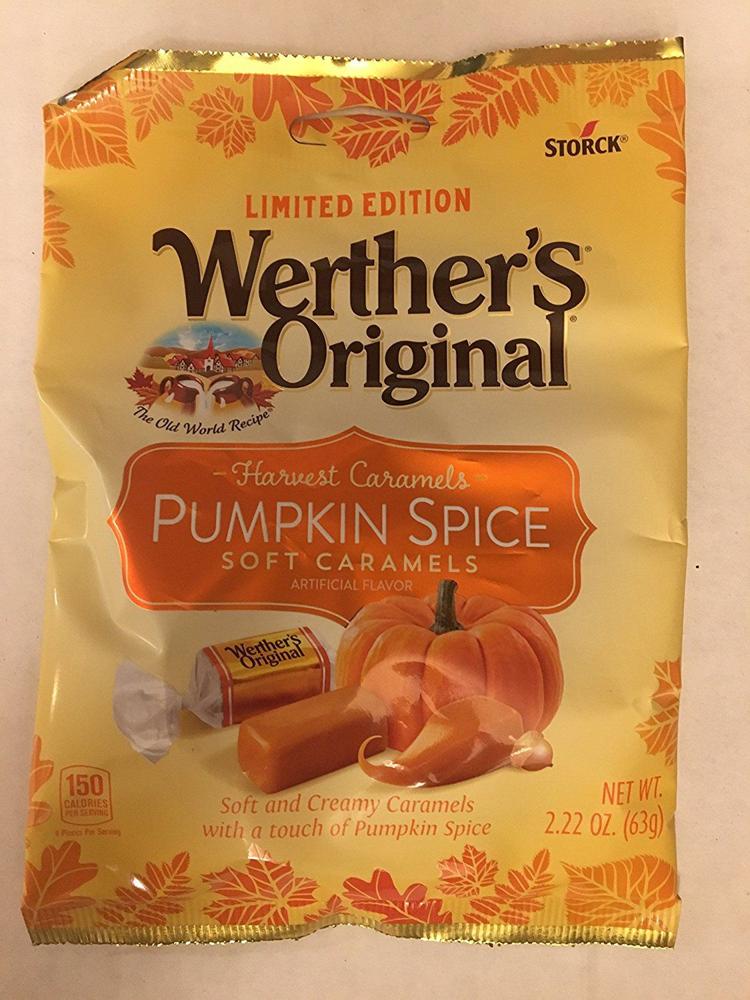 The soft caramel variety of Werther's Originals now comes in pumpkin spice.
Available on Amazon.
Rice Krispies Treats
Candy Hunting found these Rice Krispies Treats at Walmart. They come in packs of 40.
Bread
This bread mix was apparently found at Costco in Okotok, Canada, but there are several versions available in the U.S. as well.
Almond butter
Toaster Strudel
While this find (also from Candy Hunting) came at a Woodman's grocery store, you'll likely be able to score pumpkin pie Toaster Strudel in most stores nationwide.
Pepperidge Farm cookies
And one more from Candy Hunting -- at Target this time: Pumpkin spice Milanos and pumpkin cheesecake cookies (so that's two, but still).