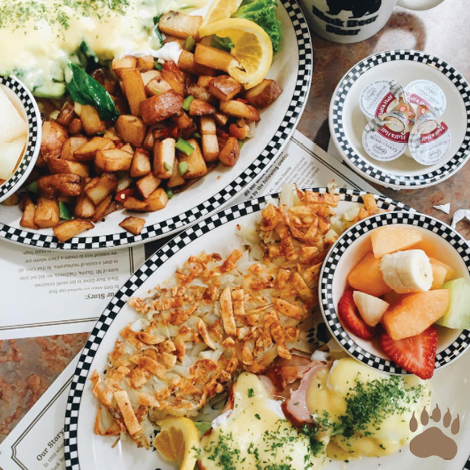 UPDATE: Black Bear Diner has now opened.
Way back when 2017 was in its infancy, the folks at California-based Black Bear Diner teased us with a restaurant of our own this summer.
Well the summer is nearly history and Black Bear Diner is finally arrived. The restaurant in a 5,500-square-foot former Coco's Bakery at 6095 E. Broadway will swing open its doors at 6 a.m. Monday, Aug. 7. It will be the California chain's 100th location and the 11th in Arizona; a 12th is set to open in Laveen on Phoenix's far west side sometime this fall. 
Black Bear Diner specializes in old-fashioned, homestyle comfort food along the lines of chicken-fried steak, two eggs over easy or meatloaf and brow-gravy smothered mashed potatoes. They also have this over-the-top bear motif — there's a gigantic 12-foot-tall carved black bear holding the "Welcome" sign at the door — and decadent cobblers and fruit pies topped with whipped cream or ice cream. Yummo!
Black Bear Diner's hours: 6 a.m. to 10 p.m. daily.