Everything having to do with growing and appreciating succulents in the Sonoran Desert and beyond can be found in the biennial Sonoran XII Conference next weekend.
A portion of the three-day gathering by the Tucson Cactus and Succulent Society is free to the public.
Find plants, soil, tools, books, pottery and garden art among the couple of dozen vendors. The group will sell saguaro, barrel, mammillaria, hedgehog and cereus that it has rescued from land under development.
Some 100 cactus gardeners will show off their best specimens at the plant show. A silent auction that raises funds for the group, the largest gardening organization in town, includes rare and popular plants.
Pay an admission fee and you can have access to several talks and workshops that cover succulents out in the wild and growing in your yard. You'll also get access to the plant sale a little early and get a discount on your purchases.
Here's a peak at some of the topics that the conference will cover.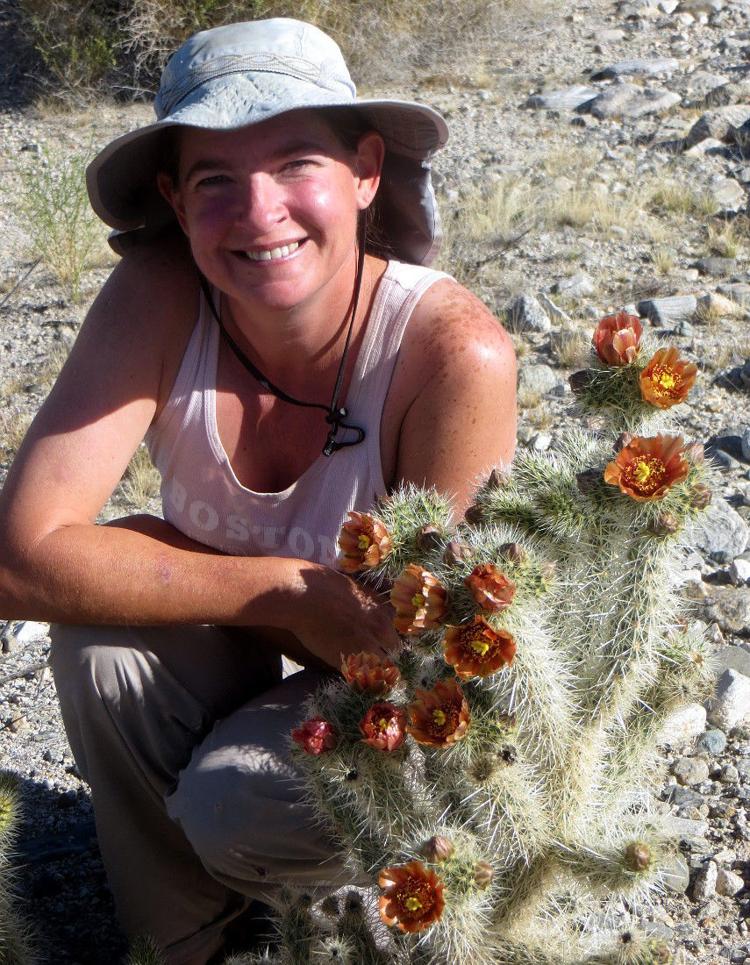 "The Horror of Man and Beast," Michelle Cloud-Hughes, owner of Desert Solitaire Botany and Ecological Restoration.
In the San Diego resident's lunch talk, Cloud-Hughes plans to present "a relatively painless introduction to Cylindropuntia," as she coins the rest of her speech title.
"Cholla are too often considered a nuisance," she says, "but they are a native genus that plays important ecosystem roles."
She'll talk about how to identify different species and why they should be better appreciated.
"Cholla provides structural interest, color, low-water use, fast growth and wildlife habitat," she says.
They have lots of nice things to add to a garden, she says, including spine and stem colors, "beautiful flowers, of course, and often even visually interesting fruits."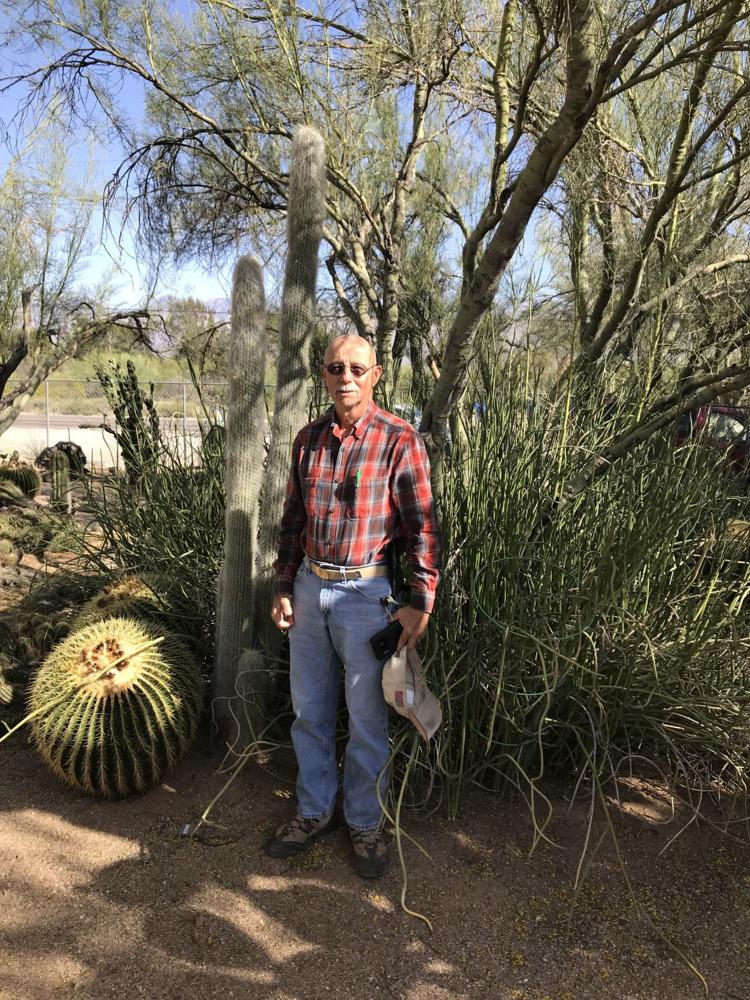 "Advanced Propagation," Keith Burkhard, propagator at B&B Cactus Farm.
Burkhard will go beyond telling people how to plant a succulent cutting.
For instance, he'll show how to force a golden barrel plant to grow multiple heads that can the be cut away and planted. He'll demonstrate how to separate euphorbia, aloe, echeveria and sumpervivum (hens and chicks). He also plans to show how to duplicate crested cacti.
The techniques "are a little bit further up the ladder than taking a cutting of a jade plant," Burkhard says.
Workshop attendees can take home some cuttings and seeds.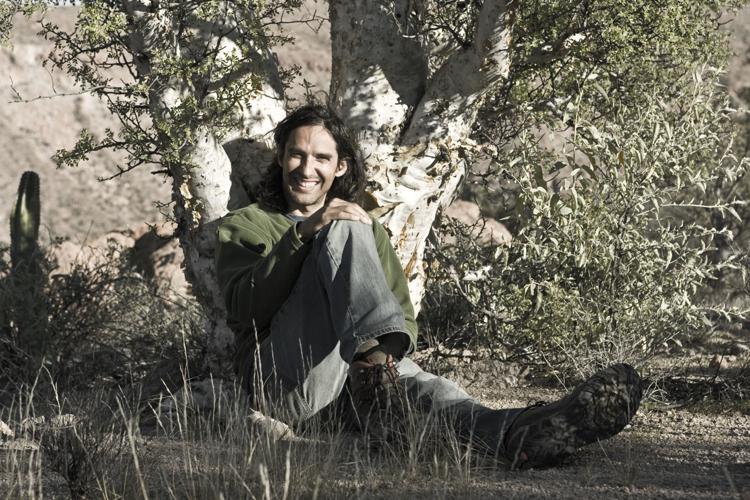 "Seed Growing Techniques," Ernesto Sandoval, curator and manager of the University of California, Davis, Botanical Conservatory and Teaching Greenhouses.
Using seed instead of cuttings to grow succulents could yield plants that look quite different from the parent plants.
Sandoval, a Davis, California, resident, will show how to germinate seeds by pasteurizing the seed or the soil. He'll demonstrate with aloe, Astrophytum asterias (sand dollar cactus) and more exotic succulent species.
"I hope to encourage more people to attempt to grow succulents from seed," Sandoval says, "and (show) the benefits of that, including diversity and unique plants that sometimes arise."
"Tiny Gardens Featuring Spiny Plants," Scott Calhoun, owner of Zona Gardens.
"I think a lot of people think that if they have a small space, they can't have anything with thorns on it because the space is restricted," says Calhoun, a local landscape designer.
He wants to prove those people wrong during his workshop. He'll suggest compact species such as Queen Victoria agave for small spaces.
Calhoun also will suggest some design strategies, like elevating small succulents to eye level so that they can be more easily seen and blossoms sniffed.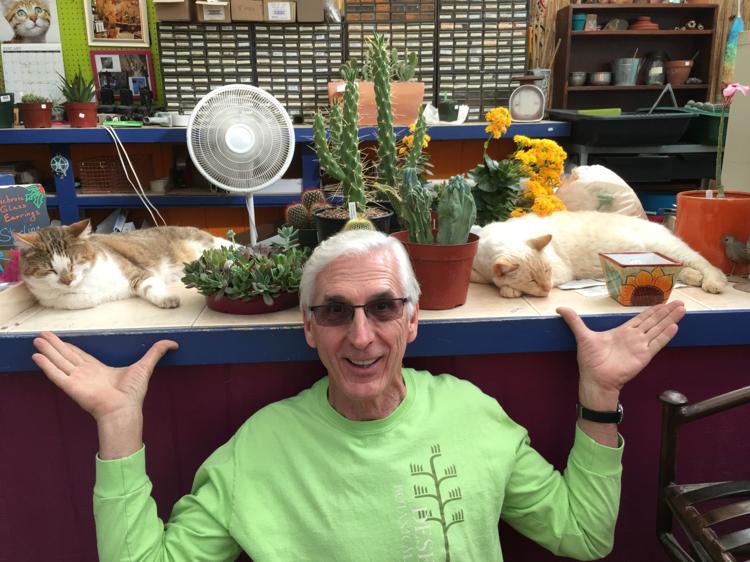 "Landscaping Tips for the Do-It-Yourself Gardener Using Succulents and Companion Plants," Tom Gatz, volunteer at Desert Botanical Gardens.
The north Phoenix resident has 25 years of gardening experience that he will draw from for his workshop for desert gardening newbies and experienced collectors.
"Take-home ideas from my presentation will include combining leafy plants with sculptural succulents to soften the landscape," says Gatz, and "placing architectural exclamation points with hardscape and potted succulent plants."
He also will cover adding color, sound and movement and creating outdoor room-like areas around the garden.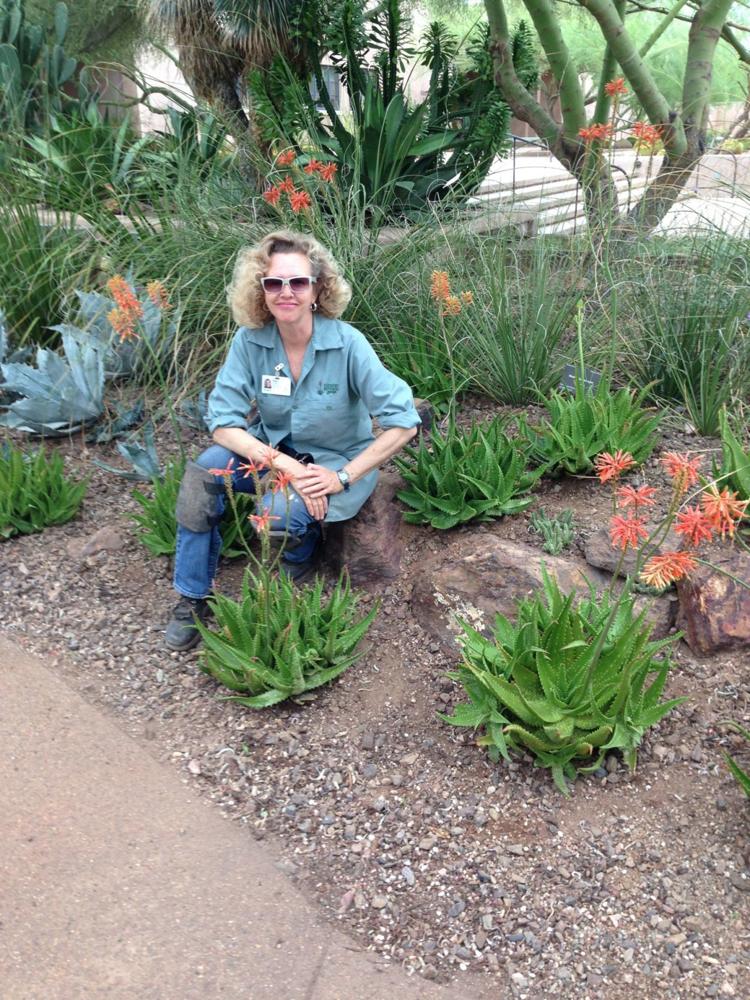 "Container Gardening: Succulents," Starr Urbatsch, non-cactus succulents collection manager at the Desert Botanical Garden.
The Phoenix native will reveal some design basics about selecting plants and containers that will survive the desert heat.
"I like either agaves or aloes simply because of the variety of shapes and sizes available," she says. "There's an agave or aloe out there that's just right for everyone."
"Know Your Insects," Gene Hall, collections manager of the University of Arizona insect collection.
Hall, who also works in the insect diagnostic clinic for the UA Cooperative Extension, will talk about the bugs that live in the Sonoran Desert. In particular, he'll cover those found around prickly pear cactus-cactus longhorn beetle, cactus plant bug and cochineal scale-as well as the agave snout weevil and the cactus-pollinating hawk moth.
Other talks and workshops will cover:
the saguaro's ecosystem and the lore surrounding the giant cactus.
the sex lives of cacti and succulents.
the biology of giant cacti.
Tohono O'odham cultural significance and uses of the saguaro.
invasive grasses that threaten the saguaro.
cooking with succulents.