This Tucson neighborhood's streets are named for locals who made a difference
In 1997, Tucsonans were asked to suggest people who should have streets named after them for the good deeds they've done for the city. 
The name suggestions received were whittled down to 15. Those 15 names were applied to streets in the Civano neighborhood on Tucson's east side. 
Historian David Leighton explored the names that made the cut as part of this week's "Street Smarts" column. 
East Eisenbergs Lane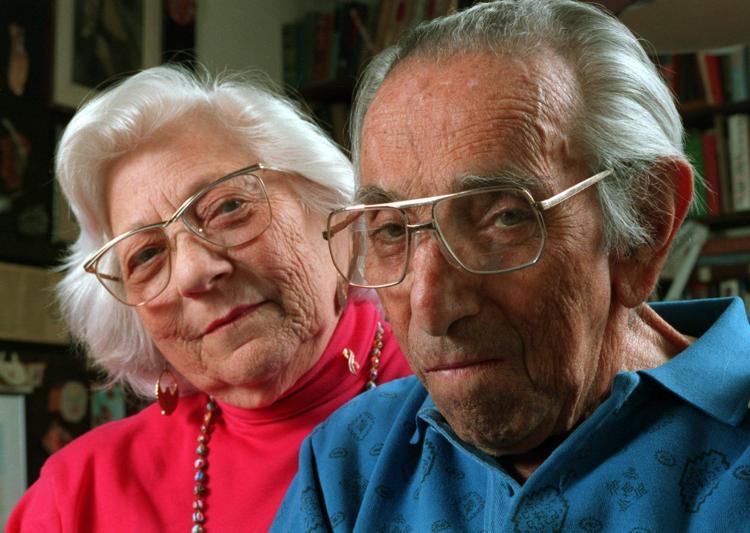 Eisenbergs Lane is named for Harold and Shulamith "Shullie" Eisenberg, who led neighborhood housing rehabilitation programs, worked to desegregate Tucson schools and volunteered as mediators at Our Town Family Center. Harold died in 1995, "Shullie" in 1996.
East Isadore Schifano Lane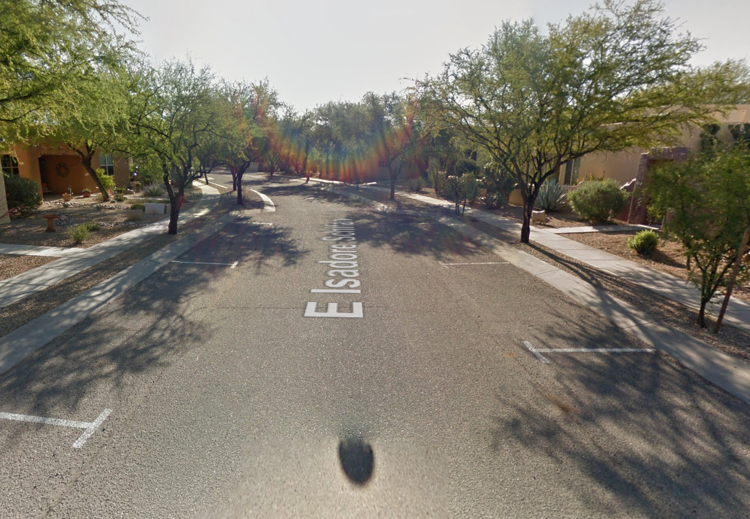 Isadore Schifano Lane derives its name from an Italian immigrant who came to Tucson in 1945, worked as a plaster contractor and was involved in the development of the city. He was also a charter member of the Italian-American Club. He died in 2000.
East Ralph Alvarez Place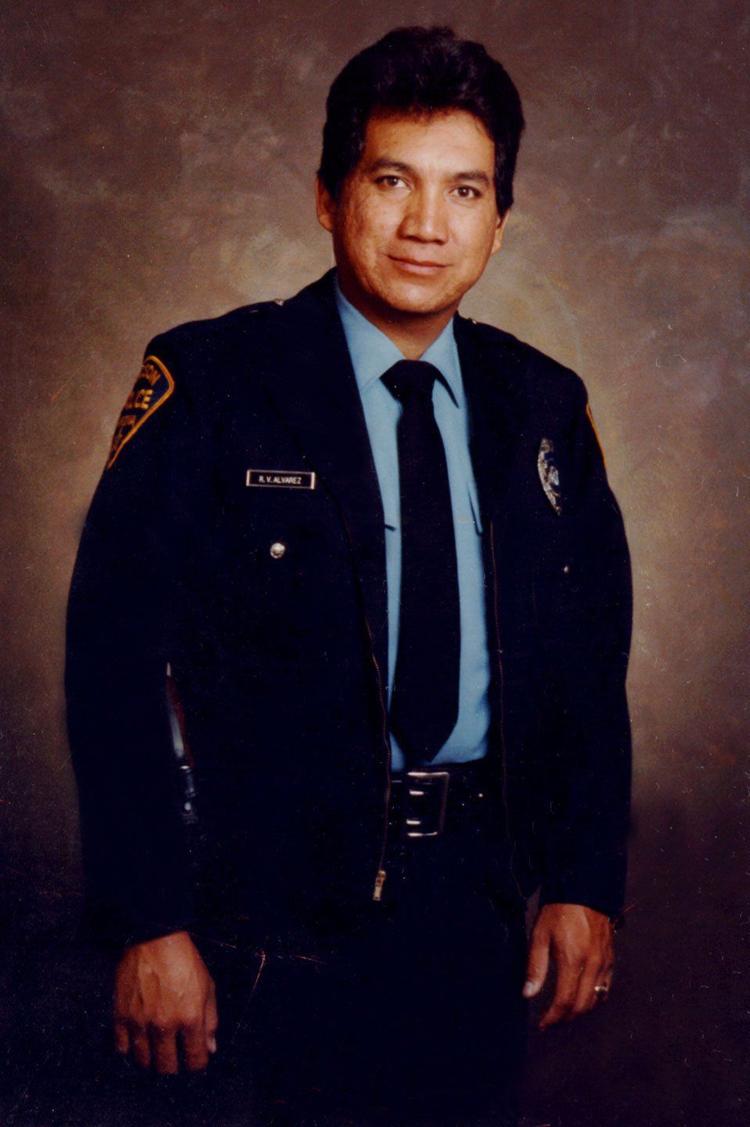 East Ralph Alvarez Place is named for a Tucson-born police officer and third-degree black belt in karate who did volunteer work with the youth of the former Connie Chambers public housing project, south of downtown. Alvarez died in 1996.
East George Brookbank Place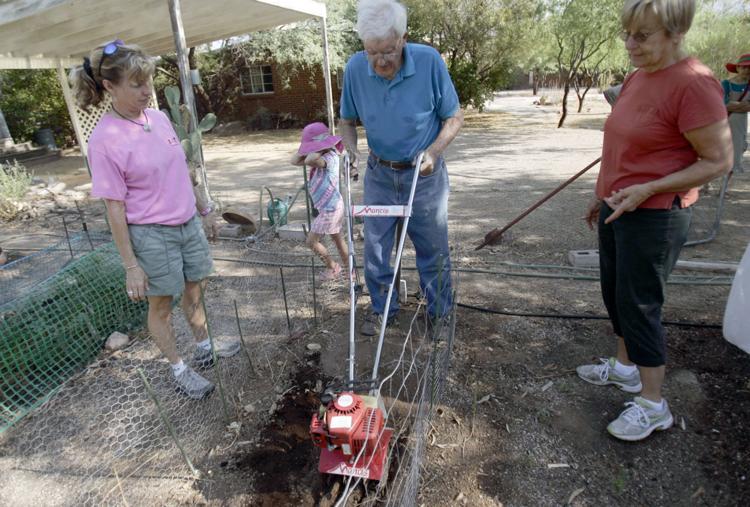 George Brookbank Place is named for a longtime horticulture consultant who taught the science of desert botany for more than half a century. He founded what became the Community Gardens of Tucson in 1990, which currently has several gardens in town. He also wrote a column in the now-defunct Tucson Citizen, and authored three books: "Desert Gardening: Fruits and Vegetables," "Desert Gardening Calendar" and "Desert Landscaping."
East Karen Gannon Place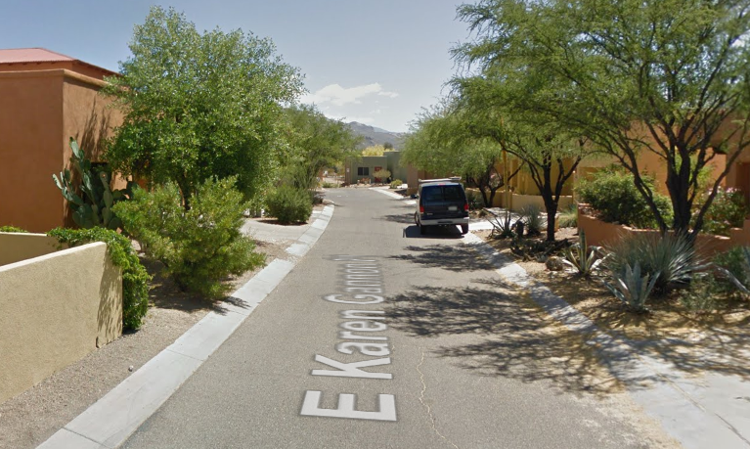 Karen Gannon Place derives its name from one of the founders and a one-time board chairman of what is now called the Ronald McDonald House Charities of Southern Arizona. The nonprofit organization provides a temporary home for children who are undergoing serious medical treatment, and their families.
East Kay Gartrell Place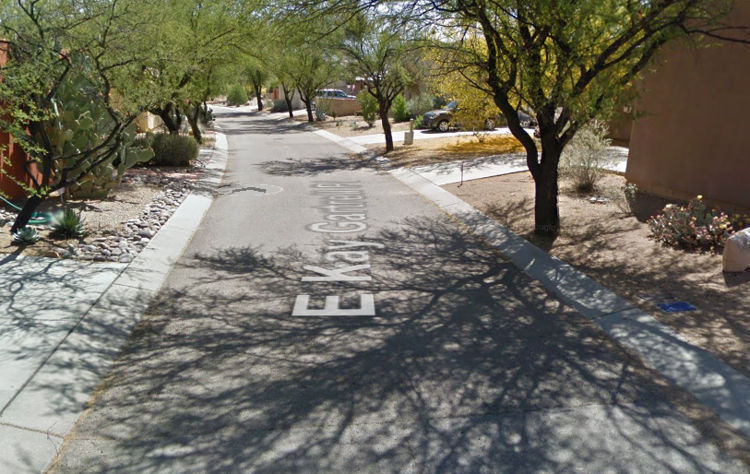 Kay Gartrell Place is named for a woman who strived for many years to improve the lives of children separated from their birth families. She served on the Foster Care Review Board and produced, directed and hosted a cable program called "Adoption Awareness" on Access Tucson, public access television.
East Eleanor Maldonado Place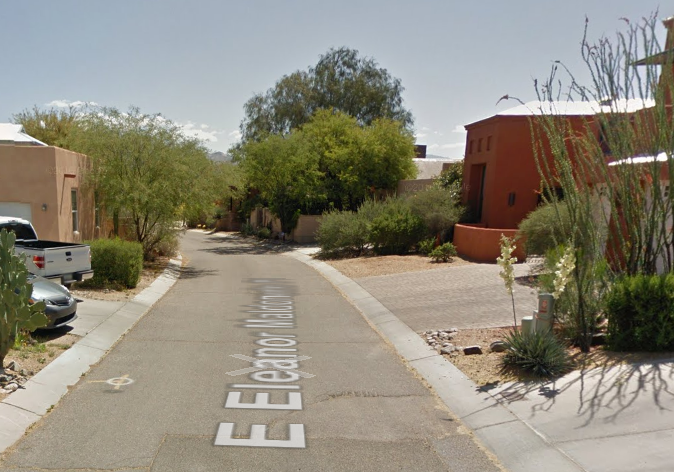 Eleanor Maldonado Place is named for the "Christmas Lady," a city bus driver who brought smiles to others with her exuberant personality and by decorating her bus every holiday season. She wore a special Christmas costume, had a Nativity scene on the dashboard and hung icicles from the ceiling of her bus. She died in 1996.
East John McNair Place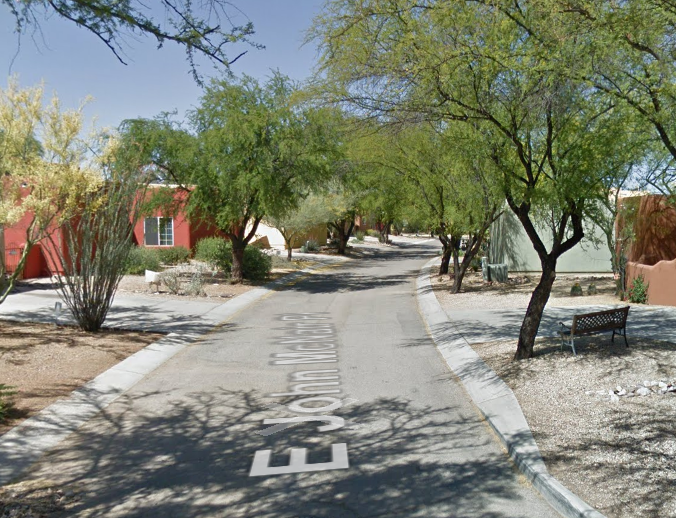 John McNair Place derives its name from a Pueblo Gardens Neighborhood leader who led a group of volunteers in repairing rundown Tucson homes and was co-chairman of the Kino Coalition, a group of neighborhoods that work together to solve problems. He was also involved with the Boys and Girls Club on East 36th Street. McNair died in 2009.
East Sixto Molina Lane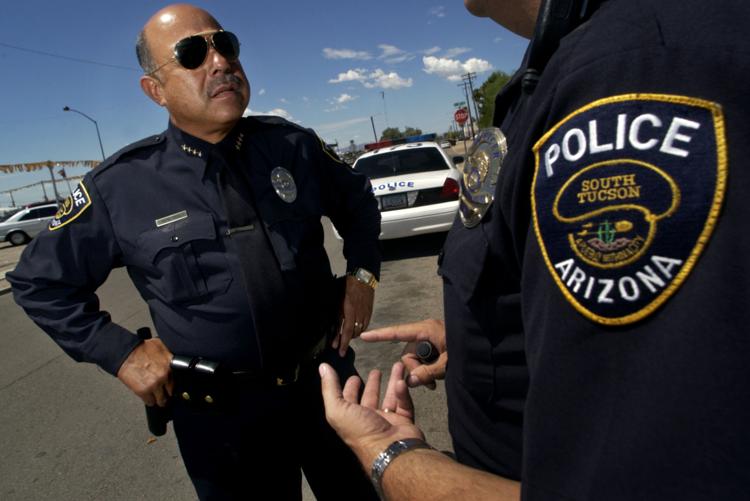 Sixto Molina Lane is named for a former Tucson police officer/South Tucson police chief, who worked with neighborhood leaders and school administrators to reduce crime and school violence. Some of the many organizations he is or has been involved with over the years are the Boy Scouts of America, Tucson Mountain Little League and the Pueblo High School booster club. He is currently the city manager for South Tucson.
East Wayne Moody Lane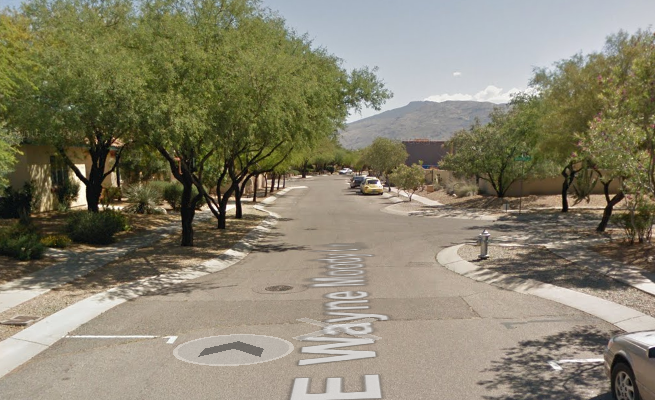 Wayne Moody Lane is named for the former director of the Tucson city planning department who was vital in the concept and development of the Civano housing development.
East Joseph Parella Lane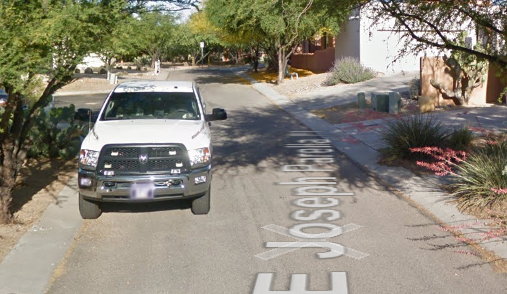 Joseph Parella Lane is named for a police officer who worked in Old Pascua Village to eliminate a drug-trafficking problem. He also worked with the YMCA to set up programs that allowed Yaqui children to see sports and other activities at the University of Arizona and to encourage academic interests, and established baseball teams for boys and girls using Fraternal Order of Police and Police Activity League money. He was Tucson Police Officer of the Year in 1988.
East Roylstons Lane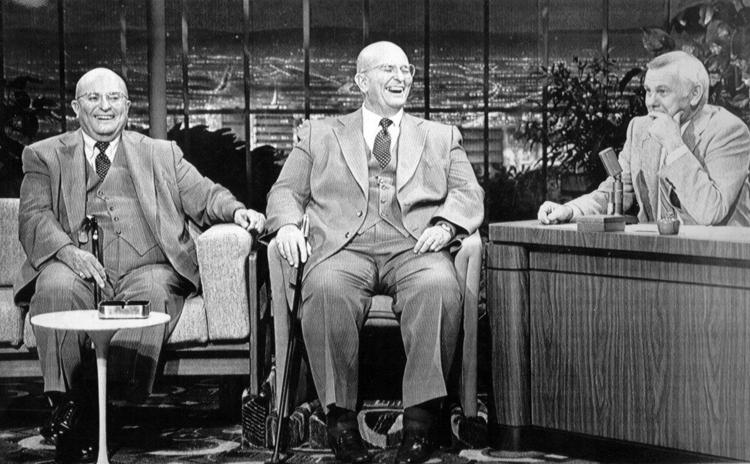 Roylstons Lane is named for Richard and Robert Roylston, identical twin brothers who served as Pima County Superior Court judges. Richard was the judge in the notorious Pied Piper of Tucson case, in which serial killer Charles Schmid Jr. was convicted of several murders. Richard was also on the board of directors of the Tucson Boys Chorus and the Southwest Arthritis Foundation. Robert served on the board of the Pima County Tuberculosis & Health Association and was a member of the American Legion. They both were guests on NBC's "Tonight Show" with Johnny Carson. They died in the 1990s.
East George Tolman Place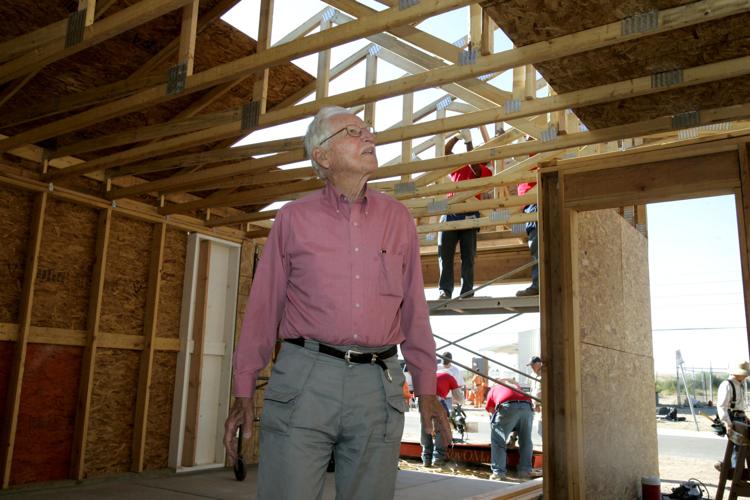 George Tolman Place derives its name from a co-founder and past president of the Tucson affiliate of Habitat for Humanity who volunteered for agencies helping refugees and the unemployed. He is talked about in the book "The Invisible Mountain: A Journey of Faith."
East Cele Peterson Lane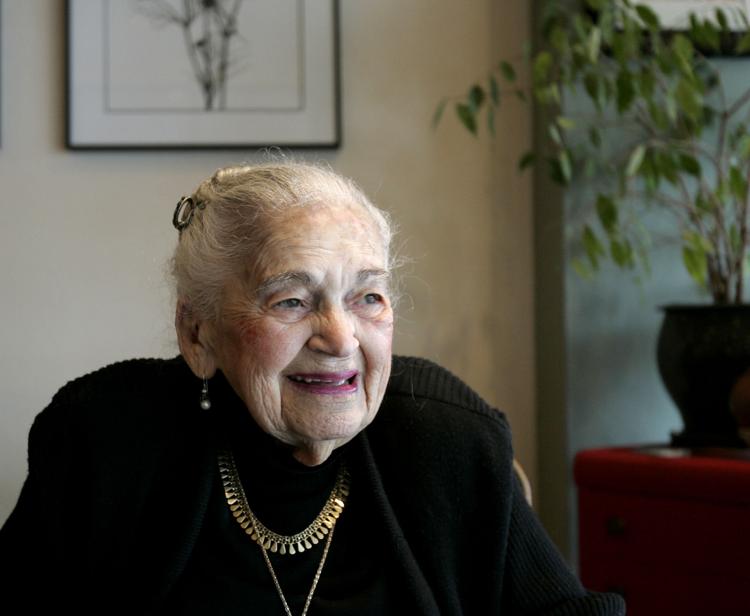 Cele Peterson Lane is named for the founder of Cele Peterson's Fashions, an upscale women's clothing store that existed for many years. She was one of the founders of the Tucson Children's Museum, the Arizona Theatre Company and Casa de los Niños, whose first crisis nursery was housed in a building she owned. She is also the namesake of The Cele Peterson Arizona Collection at the Joel Valdez Main Library.