Moving Up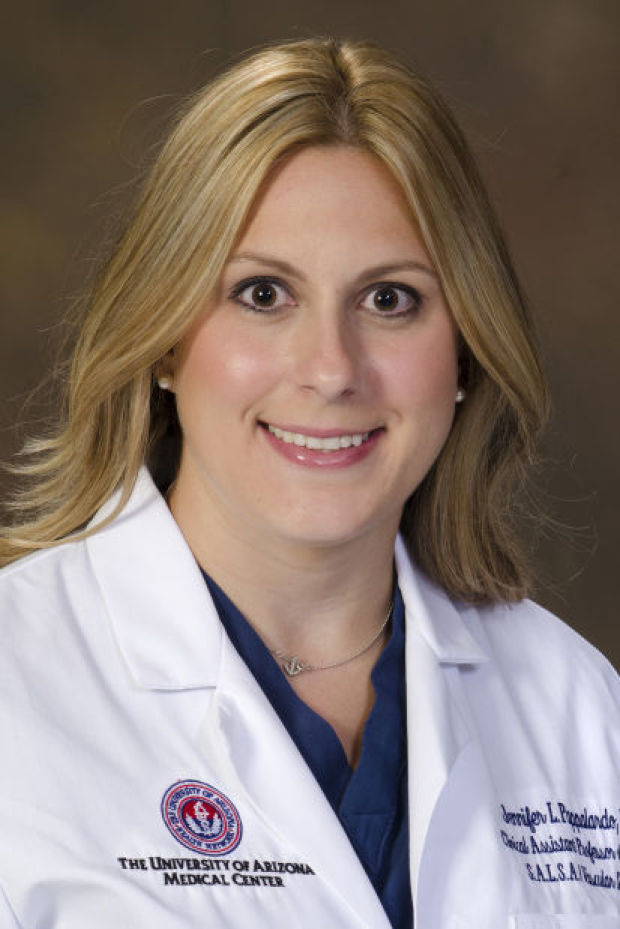 Jennifer L. Pappalardo, DPM, joined the University of Arizona department of surgery division of vascular and endovascular surgery as assistant professor.
She also is a member of the UA Southern Arizona Limb Salvage Alliance team, where she recently completed a fellowship.
A diabetes foot-care specialist, Pappalardo focuses on education and conservative treatment options, with elective surgeries if needed.
She completed her medical studies at Rosalind Franklin University and a residency in podiatric surgery at Mount Sinai Medical Center, both in Chicago.
Pappalardo has published numerous articles in peer-reviewed journals. Her research interests include bioengineered tissue alternatives in treatment of diabetes-related lower-extremity complications.