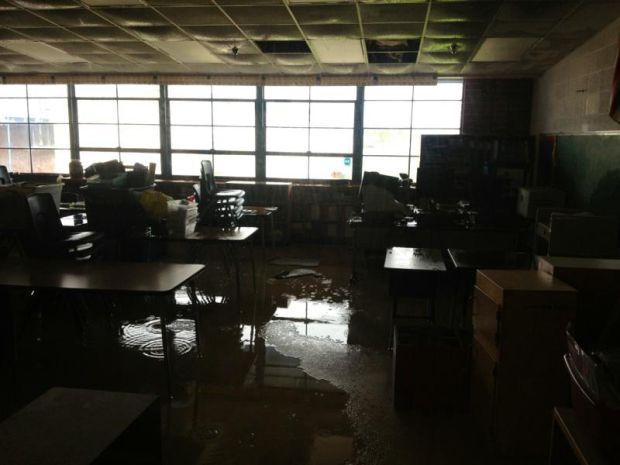 While several TUSD schools were impacted by severe storms that swept Tucson Friday, all are expected to be up and running in time for the first day of school Thursday. 
Van Buskirk Elementary School, 725 E. Fair, likely took the hardest hit, sustaining roof damage and flooding in several classrooms as well as a power outage due to downed power lines in the area.
Power has been restored and the roof has been secured, but several classrooms will remain closed and unoccupied until all repair work is completed. Affected classes will be held in other parts of the school.
Carrillo K-5 Magnet School, 440 S. Main Ave., also sustained flooding but the water has been extracted.   
Other Tucson Unified schools impacted by the storm to a lesser degree include: Howell, Dietz, Vail, Blenman, Gridley, Pueblo Gardens, Project MORE, Cavett, Utterback and Miller.