RSSAll Things Green In Tucson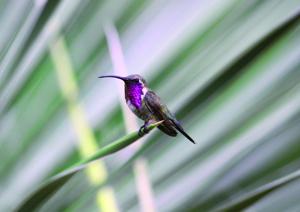 Plant these, and get ready for the hummingbird show in your backyard
Gardening
About this blog
Never has home gardening been so big in Tucson and Southern Arizona. It's more than a passing trend — people want locally grown, fresh produce that's healthful and delicious. And we don't want to pay a premium for it.
But for many of us gardeners, it's so much more than that. We feel that pull to the earth, the deep-seeded need to root around in the soil and plant things. And eventually, eat them.
That's our goal — to be surrounded by natural beauty and landscaping whether we own or rent our homes, and to have the means and knowledge to grow our own food.
These pages will feature a bounty of information for beginning and intermediate gardeners. If you're an expert, we hope you'll contribute your advice. The idea is for Southern Arizonans to use this blog to exchange ideas and tips so we're all successful — whether we're growing food, beautifying our yard or raising chickens. There's a wealth of knowledge out there, so let's share it and learn from one another.
Sign up for Tucson.com e-mail newsletters