Images from past presidential debates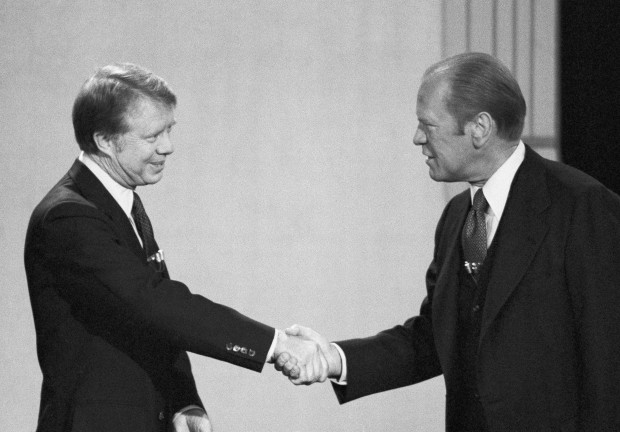 President Gerald Ford, right, and Jimmy Carter shake hands before they started their debate at the Palace of Fine Arts Theater, Wednesday, Oct. 6, 1976, San Francisco, Calif.
There were no presidential debates between 1960 and 1976. During one of these three debates Ford said, "There is no Soviet domination of Eastern Europe." Moderator Max Frankel of the New York Times was incredulous, but Ford refused to back down and the answer may have cost him the election.
Tags
Related Stories