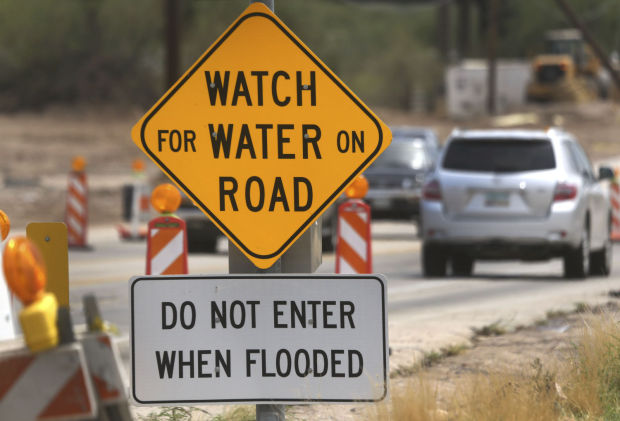 We're defining Tucson in 100 objects. The daily series began April 20. Follow along at tucson.com/100objects
Other places have "Do not enter when flooded" signs — but they usually show up on rural highways where traffic is slow and you can wait out the storm.
Tucson grew up with that "wait-it-out" attitude and kept it even after it became a real city with real traffic.
These days, the rivers and washes are bridged at major streets, but there are plenty of crossings you don't want to make during or after a heavy rain.
Many streets drain so badly that hydroplaning is possible at low speeds.
The city of Tucson deploys swat teams of traffic workers to erect barricades during the rainy season. The Department of Transportation's "Operation Splash" website lists 20 arroyo crossings that regularly flood.
Still, we ignore the warnings, and each good downpour brings tales of trapped cars and swift-water rescues.
The state even passed the so-called "stupid motorist law" that makes it possible for public-safety agencies to charge motorists up to $2,000 for their rescue efforts.