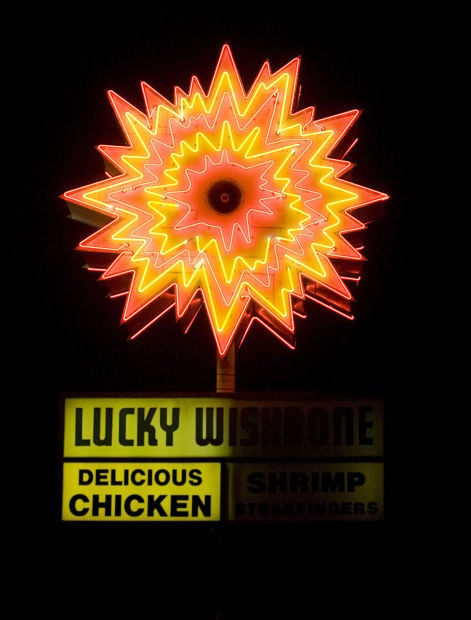 The starburst Lucky Wishbone sign on North Swan Road near East Broadway is a great example of why cities pass sign ordinances.
It is tall. It is unattractive. It features a blinding strobe flash.
It was there long before Tucson's city fathers ever dreamed of passing ordinances limiting the size and style of signs.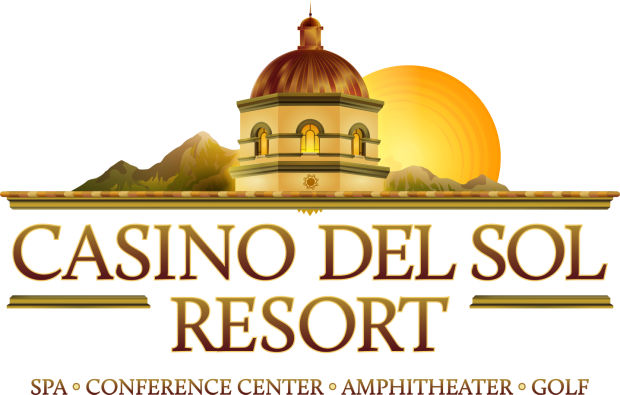 "It's kind of an ugly thing that stayed around," owner Clyde Buzzard told the Arizona Daily Star in 2010.
It survived in "grandfathered" status through a recent demolition and replacement of the store it advertises.
The store moved to an adjacent lot, but the sign stayed put.
Buzzard told the Arizona Daily Star in 2010 that he checked and rechecked with city sign officials to make sure the sign would be able to remain.
The sign fits the retro feel of "The Bone" — a Tucson institution with seven locations that feature a menu of chicken, gizzards, livers, steak fingers, fish and shrimp.
The entrées are breaded and fried, of course, though a grilled chicken sandwich is available.