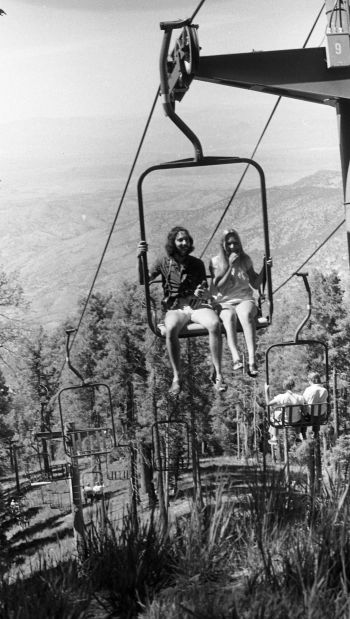 We're defining Tucson in 100 objects. The daily series began April 20. Follow along at tucson.com/100objects
This is what we tell our friends and relatives about Tucson:
"In January, you can walk around in shirtsleeves in 70-degree temperatures in the morning and then drive 30 miles up the mountain and be skiing in the afternoon."
And, yes, there is a ski lift at Ski Valley on top of Mount Lemmon and enough snow from time to time to ski or snowboard.
The runs are short and the snowpack is seldom deep, but what do you expect from the southernmost skiing area in the United States?
This past dry, warm winter forced the first time in 50 years of operation that Mount Lemmon Ski Valley did not open for skiing.
The ski lift still operates every day except Tuesday and Wednesday, providing visitors with a peek over the top into Reef of Rocks and panoramic views of the San Pedro Valley on the north side of the Santa Catalina Mountains.
You can combine the ride with a hike down the mountain on the Aspen Draw trail, a treat in summer when temperatures are at least 20 degrees cooler than in Tucson.
Ski Valley, operated on U.S. Forest Service land by the Davies family, also has a patio cafe and a restaurant, the Iron Door.