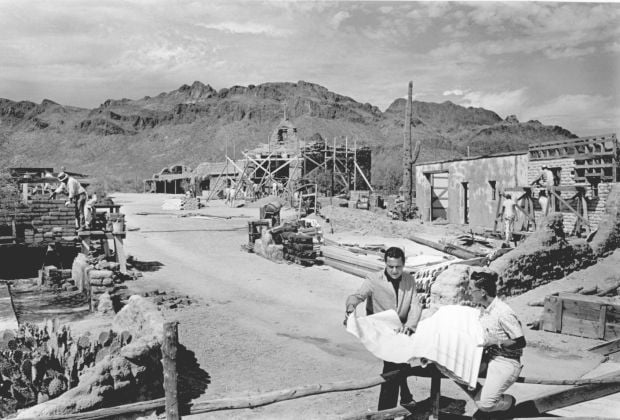 The long-time promotion for our favorite Old West town described it as being "12 miles and 100 years from town."
Old Tucson was originally built in 1938 to appear 80 years older than the existing town. It depicted the remote adobe village of 1860.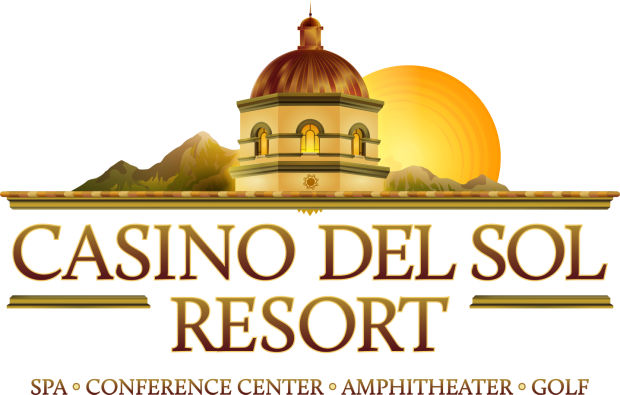 Columbia Studios built the replica for the movie "Arizona," which would star William Holden and Jean Arthur. The movie set, on the west side of Gates Pass, was reached via a dirt road.
Workers made 350,000 adobe blocks and threw up 50 buildings in 40 days.
When the movie held its world premiere on Nov. 14 and 15, 1940, it was shown at all the downtown theaters — Fox, Lyric, Rialto, State and the Temple of Music and Art.
More movies followed, intermittently, over the next 20 years, attracting stars such as Bing Crosby, Ingrid Bergman, James Stewart and Ronald Reagan.
In 1959, Robert Shelton jump-started the movie set's revival, leasing the land from Pima County and adding more buildings and eventually a sound stage. In addition to attracting movies and television shows, it opened in 1960 as an Old West theme park.
A fire on April 25, 1995, destroyed much of Old Tucson, but it has since been rebuilt. It functions today mostly as theme park but remains a site for movies, television shows, commercials and fashion photography.