Not far from the main runway at Davis-Monthan Air Force Base, rows of A-10 Thunderbolt II ground-attack jets sit in the sun, likely never to fly again.
If the Air Force has its way, those planes will be joined by 83 more "Warthogs" still active at D-M — home to the nation's largest A-10 contingent.
The Air Force wants to scrap the A-10 within four years and instead use F-16 and F-15 fighters — and eventually, the multipurpose F-35 Joint Strike Fighter. Its plan has stalled in Congress, but the Air Force keeps pushing.
Davis-Monthan has so far been passed over for the F-35, and supporters say that without a strong new flying mission, the base could be vulnerable to closure. The Air Force says it must close bases because it has 30 percent more capacity than it needs to operate its current fleets.
The Department of Defense wants Congress to approve a new round of base reorganization and closures — known in military circles as BRAC — in 2017.
"Maintaining a flying mission, a robust flying mission, out of Davis-Monthan is what is important — and I think it should be important to the Air Force as well as the community," says retired Air Force Lt. Gen. Eugene Santarelli, a former D-M commander who has worked as a consultant with local officials during previous base-closing rounds.
With D-M pumping nearly $1 billion into the Tucson-area economy each year, business leaders are trying to identify new or expanded missions to keep the base viable.
"Any type of reduction in military spending or a decrease in the assets at D-M is going to have a significant impact on our local economy," says David Godlewski, chairman of the Southern Arizona Defense Alliance and president of the Southern Arizona Home Builders Association.
"D-M is a cornerstone of our economy."
Davis-Monthan supporters — among them the business-backed DM50, the Southern Arizona Defense Alliance, Pima County and the city of Tucson — have five broad suggestions for the base's future:
• Use D-M for close air support training, perhaps with F-16s.
• Transform it into a center for combat search-and-rescue training.
• Move more drone operations here.
• Create a central operations base under the 12th Air Force, which already has its headquarters at D-M.
• Make the base home to a future close air support plane or light-attack plane.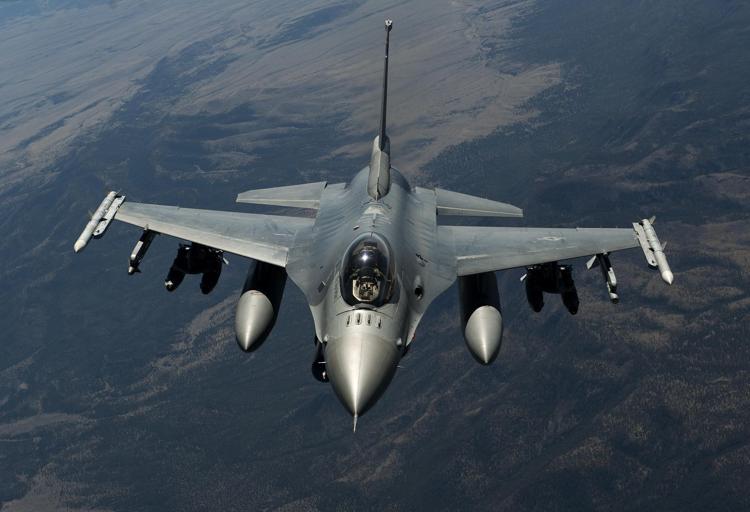 OPTION: CLOSE AIR SUPPORT TRAINING
The Air Force plans to replace D-M's three A-10 squadrons totaling 83 planes with just one Air Force Reserve squadron of 21 F-16s in four years.
Until the F-35 is ready, the Air Force expects to use the F-16, the F-15 and unmanned aircraft to support ground troops in close proximity to enemy forces.
Why it might work at D-M:
D-M has handled close air support training for decades.
"I think they can do that easily with F-16s, with specialized training and F-16 units dedicated to that mission," Santarelli says.
Plus, switching to the F-16 might be one of the easier transitions for the Air Force.
A small detachment of F-16s commanded by the Air Guard 162nd Fighter Wing at Tucson International Airport is based at D-M and flies daily. Other F-16s from the 162nd and other units frequently use D-M for training, sometimes to load live munitions before heading out to training ranges.
D-M offers easy access to the Barry M. Goldwater Air Force Range west of Tucson, which offers opportunities for large-scale close air support training and combat search-and-rescue training.
Other bases, including Moody Air Force Base in Georgia — home to the second-biggest contingent of A-10s with 48 — would likely be considered along with D-M.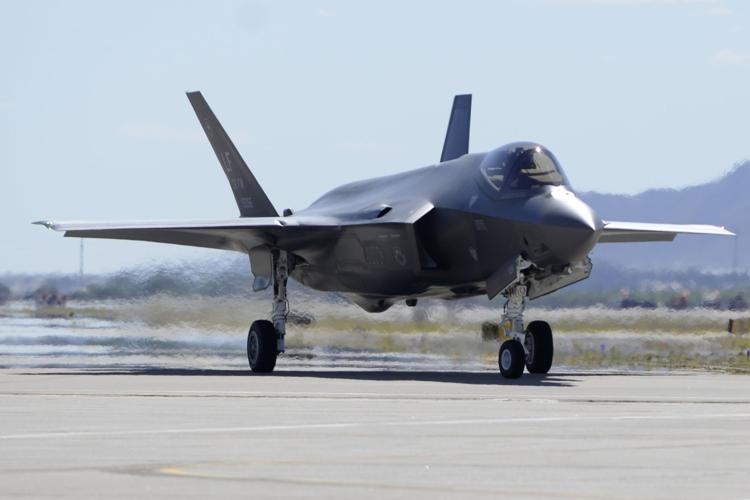 Making D-M a center of F-16 close air support training would entail basing at least one F-16 training squadron here. It is not clear whether the one Reserve squadron the Air Force plans to move to D-M in 2019 would be a training squadron.
Any move to locate more F-16s at D-M also would likely generate some opposition: Neighborhood activists who oppose the F-35 as too loud for an urban setting have fought F-16 operations for the same reason.
Tucson Forward, which was formed mainly to stop the F-35 from coming here, says the F-35 as well as the F-16 are too risky to operate over urban areas because they are single-engine jets with no backup in case of an engine failure.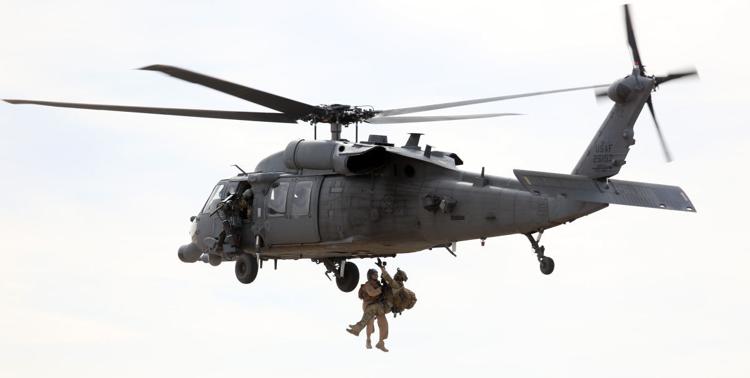 OPTION: COMBAT SEARCH AND RESCUE
D-M's role in combat search-and-rescue training could be expanded. The Air Force typically trains with HH-60 Pave Hawk helicopters and HC-130 Combat King fixed-wing aircraft, with the support of fighter jets including the A-10.
D-M has been a center of combat search-and-rescue training since it became home to several units in 2002. It has hosted the largest rescue training exercise in the world, Angel Thunder, annually since 2006.
The base's contingent, which includes the 563rd Rescue Group and associated units, isn't in line for cuts under the Air Force's long-term restructuring plan. In fact, the Air Force decided to fund a new combat search-and-rescue helicopter to replace the aging Pave Hawks.
The Air Force has no plan to expand or consolidate combat rescue units. In any realignment or consolidation, D-M might find itself in competition with other bases including Georgia's Moody, which is home to three rescue squadrons and is headquarters of the 23rd Wing, which commands the 563rd Rescue Group at D-M.
Also, the Air Force has historically based its rescue assets regionally, which may weigh against major consolidation.          
OPTION: DRONES
D-M became home to its first modern unmanned aircraft unit in 2007, when the 162nd Air Guard added the 214th Reconnaissance Squadron, whose pilots and sensor operators remotely operate MQ-1 Predator drones overseas. (The base housed a unit that dropped reconnaissance drones during the Vietnam War.)
The 214th is transitioning to the larger, heavier and more capable MQ-9 Reaper, and recently received the first of six Reapers it is to operate by fiscal 2017.
Unmanned aircraft have become an important part of the Air Force's arsenal, performing nonstop intelligence gathering, surveillance and, in some cases, attack missions without endangering pilots.
D-M supporters including Sen. John McCain, R-Ariz., think D-M could host a larger drone mission — perhaps involving border surveillance and security — in cooperation with the Department of Homeland Security. The DHS operates its own drones along the border, including at Libby Army Airfield in Sierra Vista.
"We're going to require a lot more surveillance of the border if we're going to secure it, and D-M is a perfect place for that," McCain said at a press briefing earlier this year.
The Air Force says it plans to fill some close air support missions with unmanned aircraft, and demand for drones is high. The Air Force has received about 150 of the 343 MQ-9 Reaper production aircraft it plans to acquire by 2019.
For now, drones can't be flown in and out of D-M because the base doesn't have a waiver from the Federal Aviation Administration that would allow it. The 214th Reconnaissance Squadron's first "launch and recovery element" — a hangar and ramp that allows pilots to see their aircraft for practice takeoffs and landings — was recently dedicated at Libby in Sierra Vista, where drones can operate under federal airspace certification.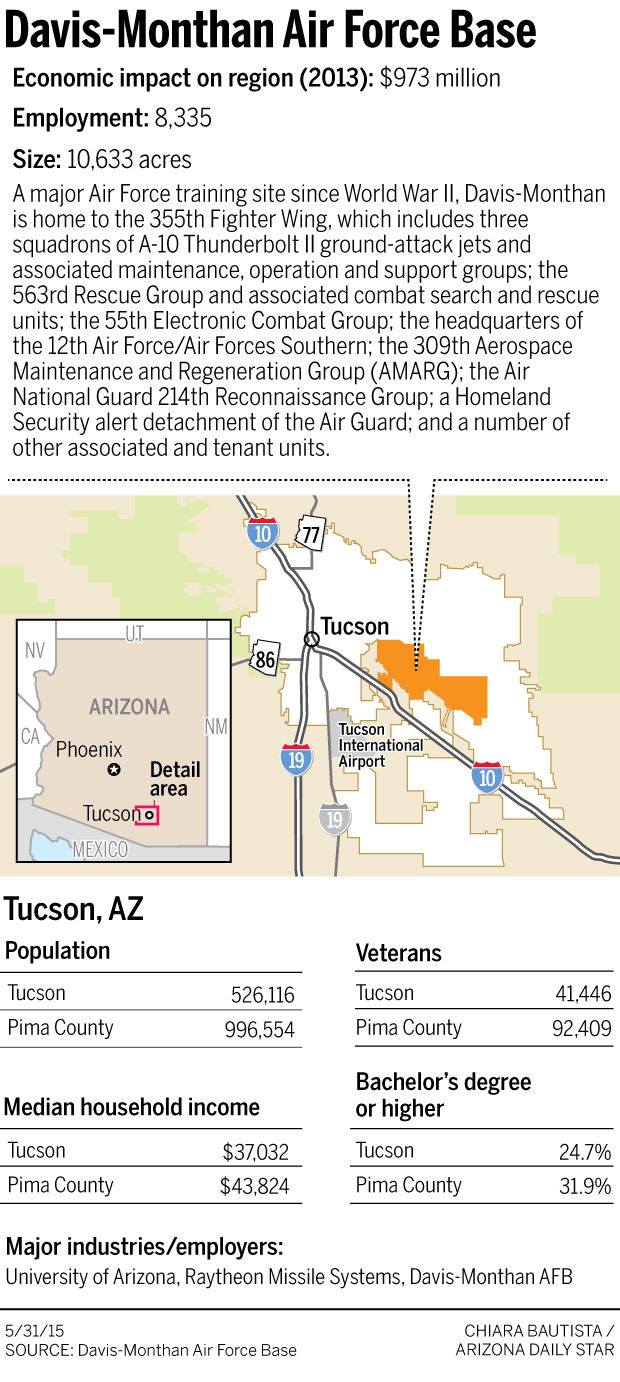 Creech Air Force Base in Nevada houses the Air Force's largest unmanned aircraft operation, and the Air Force has not announced any plans to expand or consolidate drone squadrons.
Amid a constant high demand for drone missions, the Air Force has found it difficult to train enough pilots.
Customs and Border Protection's drone program was criticized in a December 2014 report by Homeland Security's inspector general.                                        
OPTION: CENTRAL OPERATIONS BASE
A consultant to the city of Tucson recently suggested that D-M become a "central operations base" for the 12th Air Force-Air Forces Southern. The 12th Air Force, which has responsibility for operations in Central and South America and the Caribbean, is headquartered at D-M.
Barry Blechman, who conducted a study for the city's lobbying firm, reasoned that D-M's location and assets would make it a good choice as one of a few centralized bases for command and control, support and logistics of global force projection.
An earlier Air Force strategy to streamline operations for overseas missions was put on hold during the Iraq and Afghanistan wars. Now, Blechman concluded, the Air Force needs to reinvigorate that effort amid a shrinking force and unrelenting overseas military demands.
He says units under the 12th Air Force at D-M — including the 612th Air and Space Operations Center and D-M's rescue, electronic combat and reconnaissance drone units — already support global power projection, which is the ability to quickly put forces anywhere in the world.
D-M is one of only a few bases capable of a central-operations role that also has a three-star general (12th Air Force Commander Lt. Gen. Mark C. Nowland).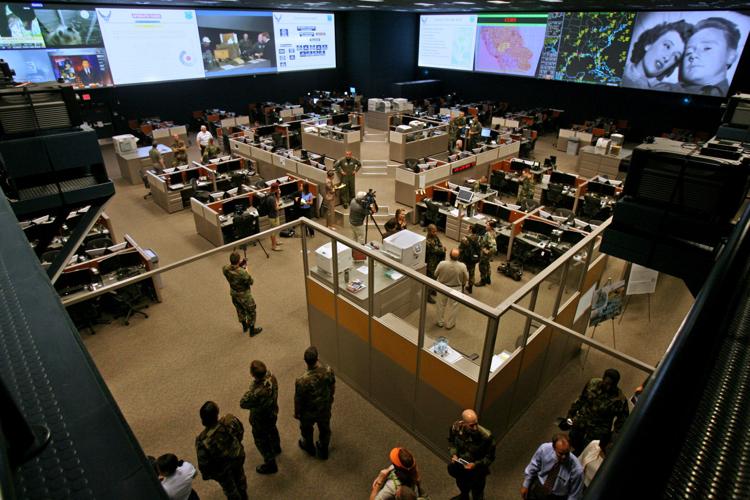 Blechman says the timing is right to sell the central-base idea — last year the Air Force launched a deployment system that sends large teams rather than cobbling together teams from multiple bases and units.
The Air Force has not said how its new deployment regimen will affect basing decisions.
Blechman's strategy has been criticized by leaders of the DM50 and the Southern Arizona Defense Alliance, who say attracting a major new flying mission to D-M is critical and the central-ops idea doesn't capitalize on the base's considerable assets.                                                                             
OPTION: NEW PLANES
Senior Air Force officials, including Chief of Staff Gen. Mark Welsh, say the Air Force may need a new plane for low-level air support against lightly defended targets, though there's no money for it now. Several U.S. and foreign companies have developed planes that might fill the gap in the interim.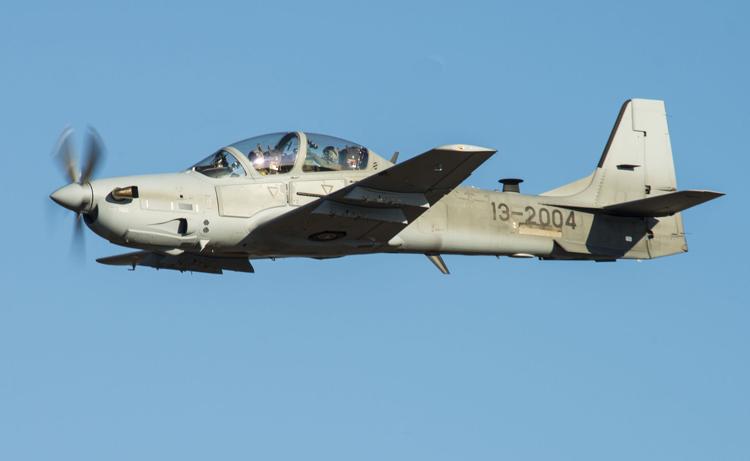 While it is only talk so far, an Air Force official recently said the service has considered using lower-cost reconnaissance planes for lower-threat scenarios. Those could include the Brazilian-made A-29 Super Tocano, a prop-driven plane the U.S. is buying for Afghan air forces; the Beechcraft AT-6; or the proposed Textron AirLand Scorpion, a twin-engine jet.
As a longtime center of close air support training and the closely related search-and-rescue support, D-M would likely be considered as a training site for any new aircraft developed for those roles.
The Air Force insists that the F-16 and other aircraft can perform close air support until the multi-role F-35 is ready, and it has not announced plans for a light-attack plane.
D-M appears to have missed out on an early step toward this concept: Last fall, Afghan pilots began training in close air support with the Super Tucano at Moody Air Force base in Georgia.