A 53-year-old man died in a house fire late Sunday on Tucson's west side.
The Tucson Fire Department said crews responded to a house fire at 11:53 p.m. Sunday in the 2700 block of South Castle Drive, near West 36th Street and South La Cholla Boulevard.
Crews reported heavy smoke and flames coming from the back of the house when they arrived, said Capt. Andy Skaggs, a Tucson fire spokesman. They were told by neighbors that two people were possibly inside the burning home.
Crews began putting water on the fire from the outside, while other firefighters went inside to battle the fire. A ladder crew was able to cut ventilation holes in the roof to assist the interior firefighters.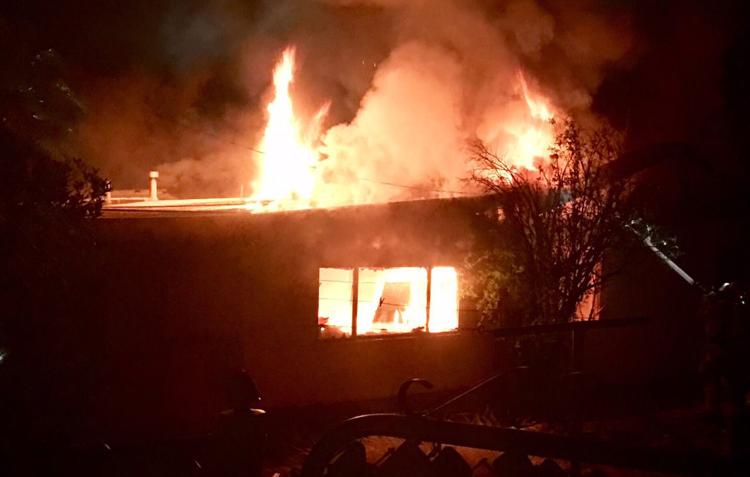 The fire was brought under control at 12:23 a.m. Monday and firefighters searched the house and found the man. They began CPR on him and he was taken to to a hospital where he was pronounced dead, Skaggs said. There were no injuries to firefighters, he said in a news release.
The fire began in a back bedroom or attic and the cause is undetermined as of Monday morning, Skaggs said.
There were no working smoke alarms in the house, he said.