New Pima county park includes famous abandoned Esmond railroad station
Pima County has completed a small section of the planned 274-acre Esmond Station Regional Park near Empire High School on Mary Ann Cleveland Way, east of Houghton Road. The land was acquired using money approved after a 2004 bond election.
The park includes the site of Esmond Station on the old Southern Pacific railroad main line near the site of the "Esmond Wreck," the worst train collision in Arizona history. On Jan. 28, 1903, the conductor of a westbound passenger train failed to get an order passed from Esmond Station ordering the train onto a siding until an eastbound train passed by. The two trains collided at high speed just west of the station. At least 14 people were killed and 18 injured in the fiery wreck. Among the dead were the engineers of both trains.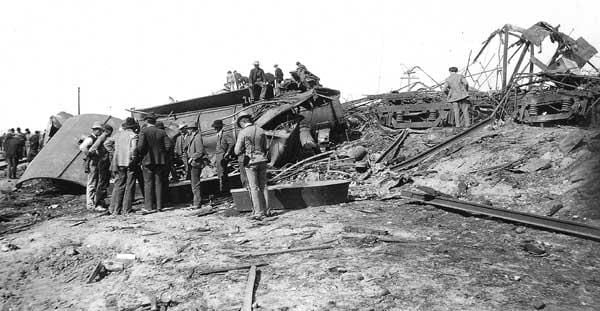 Southern Pacific relocated the mainline further south and abandoned the station and the tracks after WW II. But the many of the buildings, even the station sign, remained for years afterward. The station burned to the ground in 2003. However, the crew quarters are still standing. Some restoration is underway.