In memoriam: Funeral notices, March 14, 2018
Funeral notices for Wednesday, March 14, 2018. For more obituaries go to
In memoriam: Funeral notices, March 14, 2018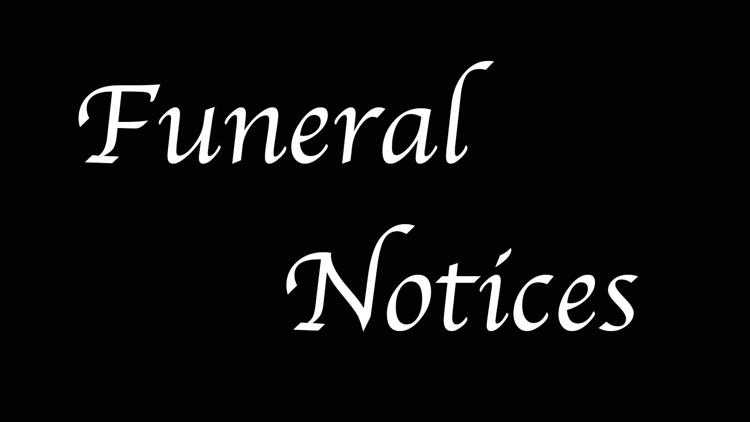 BRODY, Steven 1/8/1934 - 2/17/2018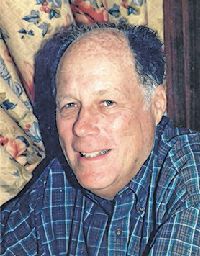 BRODY, Steven 1/8/1934 - 2/17/2018
age 84, passed away on February 17, 2018 at his home in Marana, Arizona from complications of cancer. He was born in Des Moines, Iowa to Irma and Julian Brody. He is survived by Susan Young Brody his wife and companion of 54 years. He was very proud of his family, daughter, Melissa Peeler (Don); sons, Stephen Douglas Brody and Barton J. Brody (Linda); and grandchildren, Lauren White (Steve), Alyson Kauvanough (Stephen), Bianca Brody, Adeline Brody, Annabella Brody; two great-grandsons; and Burak Bekat of Tucson, Arizona. Steve was a graduate of Philip Exeter Academy, Grinnell College and UCLA. One of his passions was racing thoroughbred horses. Steve had 97 winners through the 35 years he was in the racing business. In addition, he was an Arizona state racing commissioner. He was an avid golfer, tennis player, fisherman and sports fan extraordinaire. Steve was an advocate for youth in Des Moines and Tucson. He was past president of the Des Moines Boys and Girls club and Raccoon Valley Little League. In Tucson, he was active in the Tucson Boys Club and Rotary. He was a firm believer in young people and supported them through coaching youth sports. Arrangements by VISTOSO FUNERAL HOME.
CANTERBURY, Ellen Ann (Jarvenpaa)
CANTERBURY, Ellen Ann (Jarvenpaa), 95, passed away from natural causes on March 4, 2018 in Tucson. She was born to John and Anna Maria (Luukkonen) Jarvenpaa on January 20, 1923 in South Range, MI. She was a teacher and school librarian in Michigan, Japan, Arizona, and the USVI. Her husband, Leslie B. Canterbury, preceded her in death in 1998. Ellen is survived by sons, Mark of Tucson; Les (Alisa Slaughter) of Redlands, CA; and many nieces and nephews. The Funeral Service will be held on Tuesday, March 20, 2018 at New Spirit Lutheran Church, 8701 E. Old Spanish Trail, Tucson, AZ 85710. In lieu of flowers, Ellen requested donations to the Univ. of Arizona Sarver Heart Center.
DICKINSON, Dave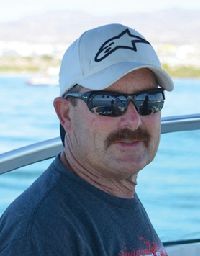 DICKINSON, Dave
The world has lost a wonderful man. Dave Dickinson passed away at home on March 4, 2018. He is survived by his beloved wife, Jacqueline; sons, Joseph and Michael; his sister, Rhonda Kirby; brother, William Dickinson; nieces and nephews and many friends. A Celebration of Life is scheduled for Sunday, March 18, 2018 at Pantano Ranch 19701 E. Marsh Station Road, Vail, AZ at 2:00 p.m. In lieu of flowers, donations can be made in his honor to Multiple Myeloma Research Foundation tribute.themmrf.org/daviddickinson or American Cancer Society main.acsevents.org/goto/david_dickinson. Arrangements by ADAIR FUNERAL HOMES- Avalon Chapel.
PHIELIX, James J.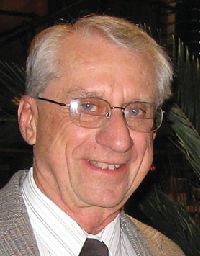 PHIELIX, James J.
born May 14, 1934 in Elmira Heights, NY, passed away March 11, 2018 in Oro Valley, AZ. Loving husband of 54 years to Elsie; beloved father of Thomas (Janice), Barbara (Ron) Bub, and Mark (Rocio); dearest grandpa of Taryn, Sydney, Mikenzie, Bryan, Jake, Jeancarlo, and Angelique; brother of Esther Lippolli, Fran Phielix, and the late Raymond. Jim was a retired Air Force pilot of 20 years and was a pilot of U-2 and F-102 planes. A Funeral Mass will be held on Friday, March 16, 2018, 11:00 a.m. at St. Mark Catholic Church, 2727 W. Tangerine Rd., Oro Valley. Interment and Military Honors will follow at Holy Hope Cemetery. In Lieu of flowers, donations to the Southern Arizona Alzheimer's Association. For information call Vistoso Funeral Home at 544-2285 Arrangements by VISTOSO FUNERAL HOME.
SENKERIK, Jay Joseph Sunrise: April 1, 1971 Sunset: March 10, 2018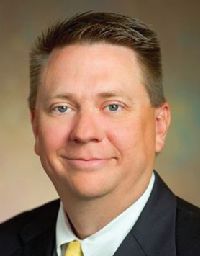 SENKERIK, Jay Joseph
Sunrise: April 1, 1971 Sunset: March 10, 2018
It is with much sadness that we annouce the passing of our beloved Jay. He valiantly fought cancer for more than one year. He died in peace surrounded by close family.
Jay is survived by many dear, family members including: Kourtney, devoted wife; sons Andrew and Kyle; parents, Thomas and Joanne Senkerik; parents-in-law, Dan and Olga Kujawa; sister, Lisa (Tom) Mucenski; brother, Jeff (Cindy) Senkerik; sister-in-law, Natalie (Brian) Helm; nieces, Michelle Mucenski, Amy Senkerik; nephews, Thomas Mucenski, Adam Senkerik, Clay Storie.
Jay was born and raised in Tucson. He graduated from Amphitheater High School and then went on to the University of Arizona where he graduated with a major in accounting and finance.
Jay decided to follow in his father's footsteps and become a Certified Public Accountant. He joined the firm of Beach Fleischman PC as a Tax Accountant. He quickly advanced and soon became a principal in the firm.
Jay was an avid fan of UofA basketball. He enjoyed coaching his sons and their teams in basketball, baseball and soccer.
Jay was a gentle, kind soul. He loved his profession, but above all he loved life, his wife, and especially his sons. They all loved him even more.
The Memorial Service will be at: Mt. Calvary Missionary Baptist Church 210 E. Lester St. Tucson Saturday, March 17, 11:00 a.m.
Burial will be held privately.
Donations may be made to the Church or your favorite charity.
Jay, we love you and will miss you forever.
SUMAN, Helen Russell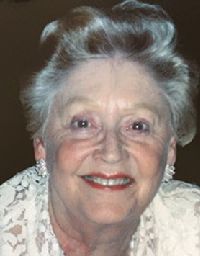 SUMAN, Helen Russell
beloved mother, grandmother, mother-in-law, "cuzzin" and friend passed away on February 20, 2018. She was born on June 22, 1932, in Rapid City, South Dakota, to Jesse Louis Russell and Mae Keziah Peterson Russell. Helen had an older half-sister, Ruth Russell Joy. In April 1945, when her father retired from the Rapid City Black Hills and Western Railroad, Helen moved west to California with her parents. They arrived by train at Union Station in Los Angeles and took a bus up to Ventura where her father started a new career in the hotel business. Helen began the eighth grade in September 1945 at Ventura Junior High School and went on to graduate from Ventura High School in June of 1950. She attended Ventura Junior College for her freshman year before returning to the Midwest to spend her sophomore year at St. Olaf College in Northfield, Minnesota. (Her mother graduated from St. Olaf in 1925 and had been the assistant dean of women.) A lover of the sun and sea, Helen returned to Ventura after a year at St. Olaf, where she did a year-long research project for the California Youth Authority at the Ventura School for Girls. The focus of the project was to better understand what skills could help young women gain employment. For her final two years of college, Helen attended the University of California at Los Angeles where she pledged Chi Omega. She graduated with a degree in fashion merchandising in 1955. Helen met George O. Suman, her future husband, at a beach party in Ventura in the summer of 1953. The two later reconnected on a visit home from San Francisco, where she was in Emporium Capwell's (which later became Macy's) management training program, in the spring of 1956. They were married on September 15, 1956. Their first child Edward Russell Suman arrived on July 1, 1957. Less than a year later, their second child Anne Kimberly Suman was born on June 2, 1958. As Helen loved to say, she, George, and their two children lived an exciting life as corporate gypsies: In 1960 the family moved to Ventura when George, who worked for Shell Oil Company, was transferred from Los Angeles. In 1961, the family moved to Bakersfield before being transferred back to Los Angeles in the spring of 1964. A year later, in 1965, they relocated to New Orleans where they lived until 1970 when the family settled in Houston. Helen returned to California in 1988 to Corona del Mar where she became very involved in the singles group at the Presbyterian church and worked in the management office at South Coast Plaza Mall in Costa Mesa, California. Drawn to the beauty of the high desert, Helen moved to Tucson, Arizona, in August 1994, where she lived for 24 years. She was active in the community including the president of the Sun City Oro Valley singles group. She never remarried as she cherished her independence. Helen, who was lovingly known to her family as "Bama," loved to travel, could hold an intelligent conversation on almost any topic, embodied endless curiosity, was a fierce advocate for education and experiencing new things, and lived her life on her terms. She also had a great sense of humor, telling her family on one occasion, "You all look beautiful-you must have good genes." In short, Helen lived an abundant and well-loved life. She is survived by her son, Edward Suman and his wife, Susan Gates, her daughter, Kimberly Suman Claucherty and her husband, John Claucherty; her granddaughters, Ava Suman, Taylor Bushman, Tavaner Sullivan; her grandson-in-law, Matthew Sullivan; and her niece, Linda Joy. Arrangements by ADAIR FUNERAL HOMES-Avalon Chapel.
TORRES, Isabel S. 10/12/1926 - 3/12/2018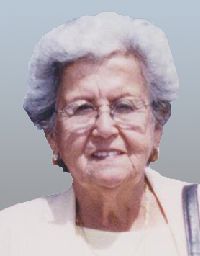 TORRES, Isabel S. 10/12/1926 - 3/12/2018
Preceded in death by parents, Jesus Salgado and Carlota Valencia; sisters, Licha Salgado and Josie Gastelum; husband, Ermilo Torres. Survived by her son, Gus (Yolanda) and their son, Michael (Meredith); son, Rene (Leticia) and their children, Celina, Carlos and Clarissa (Angel); daughter, Roxanne and her children, Alyssa and Desiree; eight great-grandchildren. Also survived by sister, Eva Martinez and brother, George Salgado and many nephews and nieces. Isabel was a homemaker and we will miss her more than words can say. Visitation will be held Thursday, March 15, 2018, 5:00 p.m. - 9:00 p.m. at CARRILLO'S TUCSON MORTUARY (South Chapel) 240 S. Stone Ave., with a Rosary recited at 7:00 p.m. Mass will be offered Friday, March 16, 2018, 9:00 a.m. at St. Augustine's Cathedral, 192 S. Stone Ave. Interment to follow at Holy Hope Cemetery. Arrangements by CARRILLO'S TUCSON MORTUARY
WASZCZAK-MADRID, Kathy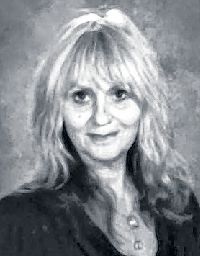 WASZCZAK-MADRID, Kathy
Kathleen Eugenia Waszczak-Madrid left us on November 20, 2017 at the age of 67. Kathy was the youngest daughter of Stanley C. Waszczak and Irene F. (Yablonsky) Waszczak. She was born in Homestead, PA on December 5, 1949 and raised in West Homestead, PA. She is the beloved little sister of Mary Jo Ortega and the forever love of James H. Madrid. In 1984 Kathy earned a Master of Arts degree in English as a Second Language from the University of Arizona. Kathy taught at Temple University in Tokyo, Japan for five years. She returned to Tucson and joined the faculty of The Center for English as a Second Language at the University of Arizona where she spent the next nine years. In 2001, Kathy began teaching at Amphitheater High School where she worked until retiring in 2008. Kathy's unique personality and her creative approach to teaching touched the lives of so many students who went on to successful careers. Kathy was a kind and gentle soul- and animal lover who adopted retired racing greyhounds. She was devoted to her furry kids. Kathy will be forever rembered and forever missed by Mary Jo (Ed and Aimee), Jim, Queenie (her greyhound), many cousins, second cousins, and friends whom she had known for a little while or all of her life. Let's celebrate all that Kathy means to us on Saturday, March 17, 12:00 noon at the La Paloma Resort 3800 E. Sunrise Dr. (use the La Paloma Country Club entrance). In Kathy's memory, please consider a donation to the animal shelter or rescue organization of your choice.