In memoriam: Funeral notices, April 15, 2018
Funeral notices for Sunday, April 15, 2018. For more obituaries go to
In memoriam: Funeral notices, April 15, 2018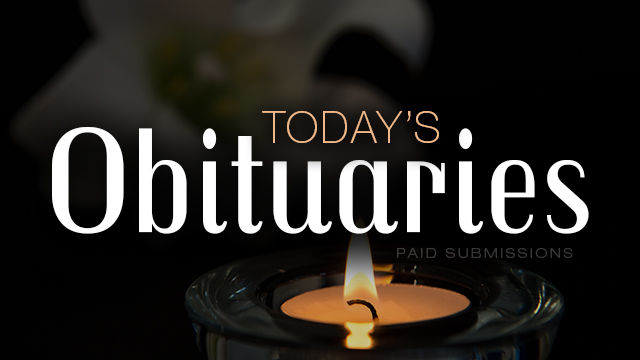 CARLSON, Janice L.
CARLSON, Janice L., passed away Saturday, April 8, 2018 in her Tucson home. Survived by her husband, Neil; her children, Thomas, Kristen, Michael, Kimberly and Kathleen; 13 grandchildren and seven great-grandchildren. Services will be in June at Scandinavian Cemetery, Rockford, Illinois. Arrangements by ABBEY FUNERAL CHAPEL, 520-888-1111.
CHACON-KACKLEY, Yvonne Rachel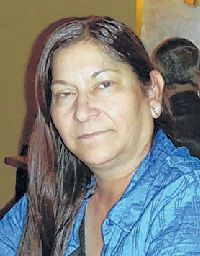 CHACON-KACKLEY,
Yvonne Rachel
64, passed away March 30, 2018. She is survived after 44 years by the love of her life, Al Kackley and her beloved dog, Dexter (predeceased by six pets); her mother, Rachel Chacon (father, Ernest Chacon deceased); sister, Vivienne Anderson (David deceased), (former spouse Daniel Maheux father of Danielle); brother, Ernie Chacon (Patricia); sisters, Loretta Watson (Mike), Jennifer Chacon, Monica Gamez (Manny deceased); nieces, Danielle Clark (Ty) and Adriana Gamez; nephew, Gabriel Gamez; great-niece, Callie Clark; aunt, Rebecca Felix (Hector deceased) and many cousins. She will be buried at a later date at the Kackley Family Plot in Soda Springs, ID where she and the critters will await the arrival of Al and Dexter. Yvonne is lovingly remembered by her many friends and extended family including lifelong friends Ethel Shea Andersen and Tara Farley. She attended St. Ambrose and Salpointe. After graduation from high school Yvonne started working in the real estate world and then switched gears and became a legal secretary, working for several law firms until her retirement. She was proud of being a lifelong Tucsonan. A Celebration of Life Service will be held at St. Augustine Cathedral located at 192 S. Stone Ave., Tucson, AZ on Friday, April 20, 2018 at 10:30 a.m. The family invites all of Yvonne's friends to an additional evening reception including food and beverages on Friday, April 20, 2018 from 5:00 p.m. - 9:00 p.m. at Sabbar Shrine, 450 S. Tucson Blvd., Tucson, AZ 85716. Yvonne requested remembrances be made to Casa De Los Ninos, 1101 N. 4th Ave., Tucson, AZ 85705-7467. Yvonne will always be in our hearts and prayers. Until we meet again...God Speed, Yvonne! Arrangements by HUDGEL'S SWAN FUNERAL HOME.
CROFT, Herbert Judson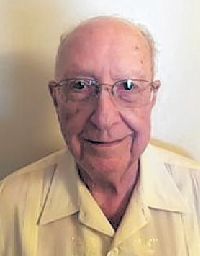 CROFT, Herbert Judson
age 89, passed away on February 11, 2018 in Tucson, AZ after several months of declining health. He was born April 1, 1928 in Johnstown, PA to Alice and Albert Croft. Herb was the beloved husband of Lucretia Ann for 60 years, resided in Tucson for 38 years and they enjoyed traveling around the world together. He was a WWII Army veteran and retired as a Chief Yeoman from the US Naval Reserves. A graduate of The University of Pittsburgh, Herb had a long career as an executive with the Boy Scouts of America. Preceded in death by his parents, wife Lucretia, daughter, Deborah Simecek, sisters, Jane Hartland and Charlotte Daly. Survived by his sons, Todd (Mary), Lance (Sharie); siblings, Albert Croft, Donald (Kathy) Croft, in-laws, Roberta Croft, William (Georgia) Manby, Keith Heimberger, William (Beverly) Heimberger, Karen (Paul) Ricupero. Also, survived by grandchildren, Scott (Sally), Becky (Chris), Adam (Katherine); and great-grandchildren, Breanna, Travis, Garret, Grey; and many nieces and nephews.
Herb was an active member of
the Sabbar Shrine and Desert Skies United Methodist Church. A "Celebration of His Life" will be held on Wednesday, April 18, 2018, 10:00 a.m. at Desert Skies United Methodist Church, 3255 N. Houghton Rd. in Tucson with the Rev. Dr. Candace Lansberry officiating. Those who prefer memorials in lieu of flowers, may make donations to Heifer International charity through the church. Arrangements by ANGEL VALLEY FUNERAL HOME.
DAVIS, James "Skip"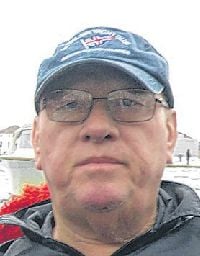 DAVIS, James "Skip"
age 71 of Tucson, AZ passed away April 8, 2018. Survived by his wife, Monica; daughter, Yvonne Perez of Tucson, AZ; brother, John Davis of Oklahoma City, OK; three granddaughters, many cousins, nieces and nephews. He moved to Tucson in 2005 after retiring from Sun Microsystems in the Washington, D.C. area. He loved music and enjoyed playing guitar with his friends, spending time with his granddaughters and playing golf. A Celebration of Life will be held at a date in the near future. In lieu of flowers, donations may be made to the General Scholarship Fund, Phoenix College, 1202 Thomas Road, Phoenix, AZ 85013. Arrangements by ADAIR FUNERAL HOMES, Avalon Chapel.
DEHART, Georgia Louise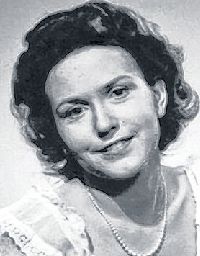 DEHART, Georgia Louise
was born in Warren, Arizona to George and Stephanie Schultheis on March 4, 1923. She passed peacefully on January 21, 2018. She was a second generation Arizonan and lived most of her life in Tucson, graduating from Tucson High and earning two Master's degrees from the University of Arizona. She studied piano and belonged to Sigma Alpha Iota, but left college to work as the first woman stenographer in the dispatcher's office for Southern Pacific Railroad where she met her husband of 67 years, Bob DeHart. She returned to the UofA in the late 50's, receiving a teaching degree and taught grade school and ended as a Learning Disability Specialist with 25 year of service to TUSD. She spent a long healthy retirement volunteering with her church active in many social justice issues. Louise was predeceased by her husband, Robert A. DeHart and son, David. She is survived by her daughters, Susan and Sally; five grandchildren, three great-grandchildren and many nieces and nephews. Appreciation to Gerinet Hospice. A Celebration of Life will be held Saturday, April 28, 2018, 10:00 a.m. at St Mark's Presbyterian Church, 3809 E. Third St. In lieu of flowers, donations can be made to St Mark's. Arrangements by FUNERARIA DEL ANGEL SOUTH LAWN.
GERDES, Richard C.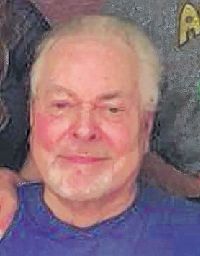 GERDES, Richard C.
The celebrated walk into glory of Richard Conwell Gerdes, Jr. occurred at 7:49 a.m. on Sunday, April 8, 2018. Rick was born in the flesh February 23, 1939 in Waukegan, Illinois; born in the Spirit at 6:30 p.m., Saturday, March 31, 2018, and; stepped across the gap last Sunday into the presence of his Lord and King to begin an eternity in new life. He is survived by his daughter, Bobbi of Denver, Colorado and Ryckie of Tucson, several grandchildren and best friend, Ginger Davison of Tucson. St. Augustine referred to the first Sunday after Easter as the "compendium of the days of mercy." In the early Church the first Sunday after Easter was the first time that all the new Christians who had been baptized at the Easter vigil took off their white baptismal gowns. They now blended in with the rest of the faithful symbolizing their incorporation into the body of Christ. Ironically, Rick accepted Christ the day before Resurrection day, and a week later he went to be with the Risen King, all in His perfect timing. Rick was a brilliant scientist and engineer, and one of the national treasure "gray heads" in analog communications. Every engineer that met him recognized this technical ability in him. However, perhaps his best human traits were kindness and the ability to see the good in nearly everyone he met. A small, private service will be held this week to memorialize and honor Rick, and a website for at www.RickGerdes.com will carry memories, photos and words of the life of this great friend, father, grandfather, engineer and scientist! It is requested that you please share with us in lauding his life by sending memories, family wishes, pictures and accolades of Rick to Info@Medusa.com for posting on the site! Gifts, per Rick's example, should be to that person that crosses your path this week that may need love, compassion, attention or tangible assistance. Arrangements by OASIS CREMATION.
MARNER, Charles F.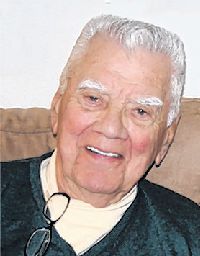 MARNER, Charles F.
Dad was born February 9, 1924, to Charles and Elizabeth Marner in Oak Park, Illinois. He attended St. Mel High School in Chicago, enlisted in the Navy and served in the Pacific during WWII as a radio technician aboard the carrier U.S.S. Randolph. He earned degrees in Civil Engineering and Mechanical Engineering from Illinois Institute of Technology. He married the love of his life, Kathleen Mulvihill in August 1951. Mom and Dad moved to Tucson in 1956 where he worked as an engineer at Hughes Aircraft for the next 30 years. Dad loved Mom, his children, and his country. His desire to learn embraced engineering, history, and economics and he was still reading and learning in his last year of life. He was the consummate engineer always looking for a way to improve a design no matter the subject from silverware to satellites. He gave his time and talents generously to his family, friends, and community. Dad appreciated good manners, a well-poured drink, and the sound of a fine-tuned engine. He is preceded in death by his wife, Kathleen and daughter, Mary. He is survived by seven children, Patty (David), Peggy (Gordon), Eileen (Steve), Ginny (Mark), Jim (Jennifer), Mike (Erin) and KK (Eddie). He also leaves behind 18 grandchildren who will miss Papa and his stories for the most part. The family thanks the wonderful and kind staff at Arizona State Veterans Home for taking care of Dad. A Celebration of Dad's life is planned for Sunday, April 22, 2018, 2:00 p.m. - 4:00 p.m., at 49ers Club House. Arrangements by HUDGEL'S SWAN FUNERAL HOME.
MASTERSON, Kathy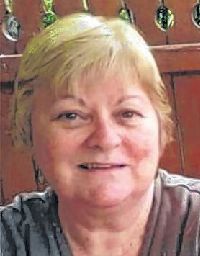 MASTERSON, Kathy
71, came to Tucson via Delaware, and Los Angeles in 1991. Born in Linwood, Pennsylvania, she attended Holy Saviour School and Notre Dame High School in Media, PA. Given her poor sense of direction, we were happy that hosts of angels came to lead her to paradise, so she wouldn't get lost, on April 7, 2017. Born to Hughie and Margaret Ward, on January 24, 1947, she was an early baby boomer along with several of her first cousins, born in the same year. She liked to brag about how her closet cousin, Terry Shields, was "much older" than she, having been born just two weeks earlier than her. Having grown up in the 60s, during "Beatle-mania," she was their ultimate fan. She was a true flower child, who danced to the beat of her own drum. It was about this time that her love of travel sparked, and she worked as a travel agent in Atlanta, GA, Wilmington, DE and finally Santa Monica, CA. In 1978, Kathy joined American Airlines as a reservations agent. American Airlines quickly became her second home, where she forged friendships that lasted until the present time. After she retired in 2012, she and many of her fellow American Airlines retirees created a monthly book club, where they would occasionally discuss books, but mostly used this time to drink, socialize and catch-up amongst friends. In 1973 Kathy married John Masterson of Wilmington, DE. They quickly started their adventure together by moving from Linwood, PA to Santa Monica, CA by way of a VW van, which only broke down about three or four times along the way. It was in Santa Monica, that they started their new life together and had two wonderful children, Andrew and Colleen. Of all the things Kathy enjoyed in life, her biggest joy was being a wife and mother. May 11th of this year would have marked her and John's 45 years together. Upon retirement, she volunteered and later became employed, part-time, at Interfaith Community Services (ICS). Her position at ICS helped focus her talents and her passion for helping others. In addition to her husband John and children, Andrew and Colleen, Kathy is survived by her loving sister, Mary Helen Ward, sisters-in-law, Maureen Greco, Alice Masterson and Carol Masterson and her best friend, Dunnell Grossmann, as well as legions of extended family and friends. The family wishes to thank the members of Oshyn Hospice for the compassion and care given to Kathy during her final months. Memorial Services for Kathy will be held both in Tucson, AZ and Wilmington, DE at a future date. In lieu of flowers, contributions can be made to Interfaith Community Services at icstucson.ccsend.com. Arrangements by ANGEL VALLEY FUNERAL HOME.
MUNGUIA, Martin Manuel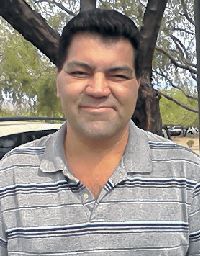 MUNGUIA, Martin Manuel
passed on March 31, 2018 of natural causes. Born to Fidelina and Gilberto Munguia on March 28, 1966, he served the community as "Lead Supreme" Emergency Dispatcher for Tucson Water. He had an artistic eye and never left a room empty of laughs. A genuine and caring individual, he is survived by his wife of 18 years, Sandra Munguia; father, Gilberto; brother, Gilbert (Monica); nieces/nephews, Lucy, Yvonne, Damien and Daniel; and their children who loved him dearly. The world is losing something amazing in losing your laughter. Rest in peace, Nino. You are forever in our hearts. Celebration of Life: Saturday, May 19, 2018, 3:00 p.m., Agua Caliente Park. Arrangements by CARRILLO'S TUCSON MORTUARY.
PETERSON, Wayne Herbert
PETERSON, Wayne Herbert, 84, of Tucson, passed away on April 8, 2018 in Tucson, AZ. Wayne is survived by his loving spouse, Renee of 62 years; daughters, Lynne and Susan; son, Andrew and daughter-in-law, Jaculin. He was prededed in dearh by son, Michael. Funeral Service will be held on Thursday, April 19, 2018 at 10:30 a.m. at St. Thomas the Apostle, Tucson, AZ. Arrangements by ADAIR FUNERAL HOMES, Avalon Chapel.
RICE, Eugene Roosevelt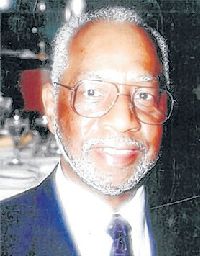 RICE, Eugene Roosevelt
At age 80, Eugene Roosevelt Rice (Geno) lost his battle with cancer on April 4, 2018. He was the youngest of nine children of Herbert and Winnie Rice. Born in Spartanburg, S.C., on September 12, 1937, Geno was raised and educated in Boston, MA. After graduating from Technical High School in 1955, he became a 22 year veteran in the U.S. Air Force in which he served as a master missile man. His service to his country took him all over the world and developed his great understanding and appreciation for all mankind. After his honorable discharge in 1977, Geno completed his B.S. degree in Accounting at the University of Arizona and became a government employee for another 20 years. He held the position of IRS Revenue Agent for six years then became an auditor for the Defense Contract Auditing Agency (DCAA). In Tucson, Geno was involved in a number of community programs including President of the National Accountants Association, the United Way Allocations Committee and the Volunteer Income Tax Assistance Program. His hobbies over the years included skating, bowling, playing poker with other accountants and always playing the Stock Market. Geno leaves behind a son, Darryl, two grandchildren, Jazzlyn and Sterling and his beloved wife, Elaine, with whom he enjoyed 55 years of marriage and 65 years of love and friendship. Together they were world travelers, avid theater-goers and highly involved members of the Tucson Community. Eugene was a quiet, dignified, caring individual with a fantastic sense of humor and a generous capacity and respect for all humanity. He will also be missed by a host of nieces, nephews, in-laws and friends who loved him dearly. A celebration of Geno's life will be held on Sunday, April 22, 2018 from 3:00 p.m. - 6:00 p.m. at the Tucson Botanical Gardens, 2150 N. Alvernon Way, 85712. Please RSVP by Wednesday, April 18, 2018 to senoritarma@gmail.com. Any contributions in Geno's name and honor may be made to the Betty Brown Scholarship Fund in care of Tucson Alumnae Chapter, Delta Sigma Theta, a public service sorority, P.O. Box 13732, Tucson, Arizona 85732-3732. Arrangements by EAST LAWN PALMS MORTUARY.
RICHARD, Lori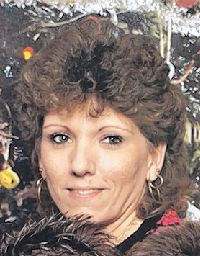 RICHARD, Lori
56, of Quincy, Massachusetts, passed Saturday, April 7, 2018 in Tucson, AZ After a brief fight with Cancer. Lori was born to James R. Young and Eileen A. Gaspa, February 12, 1962 in Quincy, Massachusetts. Her siblings, Donna M. Glass, Julie A. Young, Edward G. Gaspa, Michael F. Gaspa. Lori graduated from Rockland High. She worked in Nursing at La Colina for many years. Lori is survived by two children, Glenn Richard - 37 (Annaliza Richard) and Nicole Skinner - 35 (Marvin Skinner). She is also survived by five grandchildren, Anthony Skinner - 12, Alani Richard - 11, Aiden Skinner - 10, Alinah Richard - 8 and Cameron Richard - 2. Lori was loved by many, and she loved many friends who became family to her over the years. Lori, We love you! Services will be held at FUNERARIA DEL ANGEL SOUTH LAWN on Friday, April 20, 2018 at 10:00 a.m.
SMITH, James Leon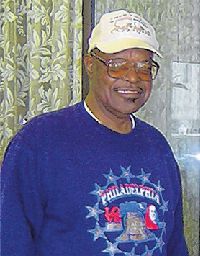 SMITH, James Leon
was born February 7, 1938 in Tollette, Arkansas to George and Ethel Smith. James Leon who was affectionately known as "Boot" by family and friends, he passed away on March 23, 2018. Boot was an avid fisherman and enjoyed watching "All" sports on TV. Boot was also a proud Veteran of the U.S. Navy. Boot is survived by sister, Shirley Thomas and preceded in death by brothers, George and Pleas; sisters, Linda, Willie Bee, Nora Lee, Joelene and Melrosa. Boot also leaves behind a host of nieces and nephews. A private memorial service will be held by the family. Arrangements by FUNERARIA DEL ANGEL SOUTH LAWN.
STACY, Richard Durant
STACY, Richard Durant, 89, passed peacefully in his sleep December 7, 2017, to join his wife, Barbara; his brother, Bob; his parents and friends including Mary Louise Keys, affectionately called "Meezie" who became his wife years after the untimely death of Barbara. He was born in Yonkers, New York and was raised by his Aunt Ruth. He later moved to Denver to pursue a career in photography. He joined the US Marines and after, earned a PhD. in Organic Chemistry. He was a devoted husband and father and made a wonderful life for his family. He was a tireless advocate for causes he believed in. He was an avid Broncos fan, loved long drives, Big Band music, astronomy, Egyptology, fly fishing, woodworking, walking on the beach, and his beloved dogs. He is survived by four children, Paula, Tamra, David and Liane; five grandchildren and four great-grandchildren. Please contact family members regarding the Celebration of Life ceremony this summer.