Photos: Woman found dead in burning Foothills home
At about 6:45 a.m., fire crews responded to the home in the 4400 block of East Ina Road near north Swan Road. The 3,500-square-foot home was 80 percent involved in smoke and flames when they arrived, said Capt. Grant Cesarek, spokesman for Rural/Metro Fire Department. The fire was so big that smoke could be seen from the area of Davis-Monthan Air Force Base and 911 calls were coming in from midtown Tucson, Cesarek said. A 97-year-old woman was found dead in the burning house. The woman, Larae Hambenne, lived in the home alone, said Deputy Courtney Rodriguez, spokeswoman for the Pima County Sheriff's Department.
As featured on
A 97-year-old woman was found dead Tuesday morning in a burning house in the Catalina Foothills.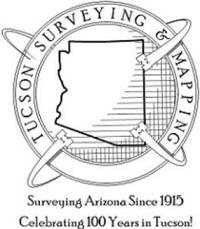 Tucson Surveying & Mapping LLC

24 Hour Heating and Cooling, LLC