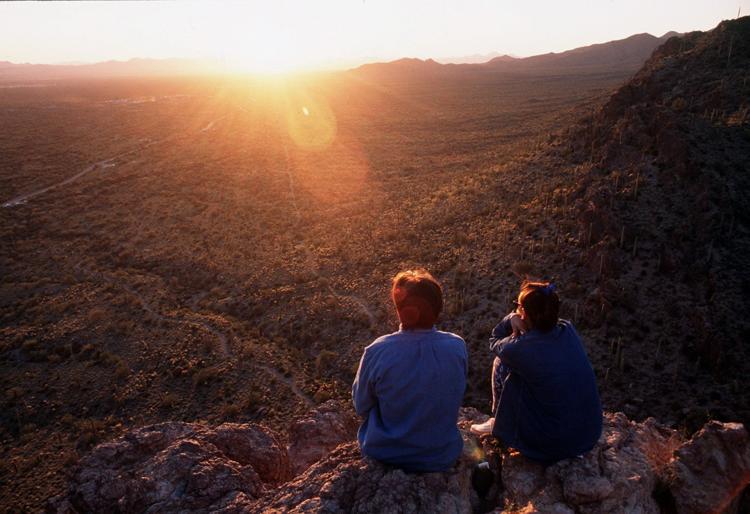 Take in a sunset at Gates Pass
One of life's simplest pleasures — no app necessary — is perhaps best experienced at the city's western gateway, in Tucson Mountain Park, where Tucsonans love to watch the continually changing light in the moments before the sun disappears.
It never gets old. Travel west on Speedway until it becomes Gates Pass Road, and follow the twists and turns until you reach the scenic pull-off called the Gates Pass Overlook.